Earlier in the off-season I dropped my first pass at dynasty rankings by position. Now that we've waded through a month of free agency, with the NFL Draft right around the corner, it's time to see how players on the move have impacted the position. As before, these ranks do not include 2021 rookies, who will be added once the draft has passed.
Today I'm starting with my Top 25 QBs.
1. Patrick Mahomes, Kansas City Chiefs. Mahomes is simply the best player at the position, and I see no reason why that won't continue in 2021.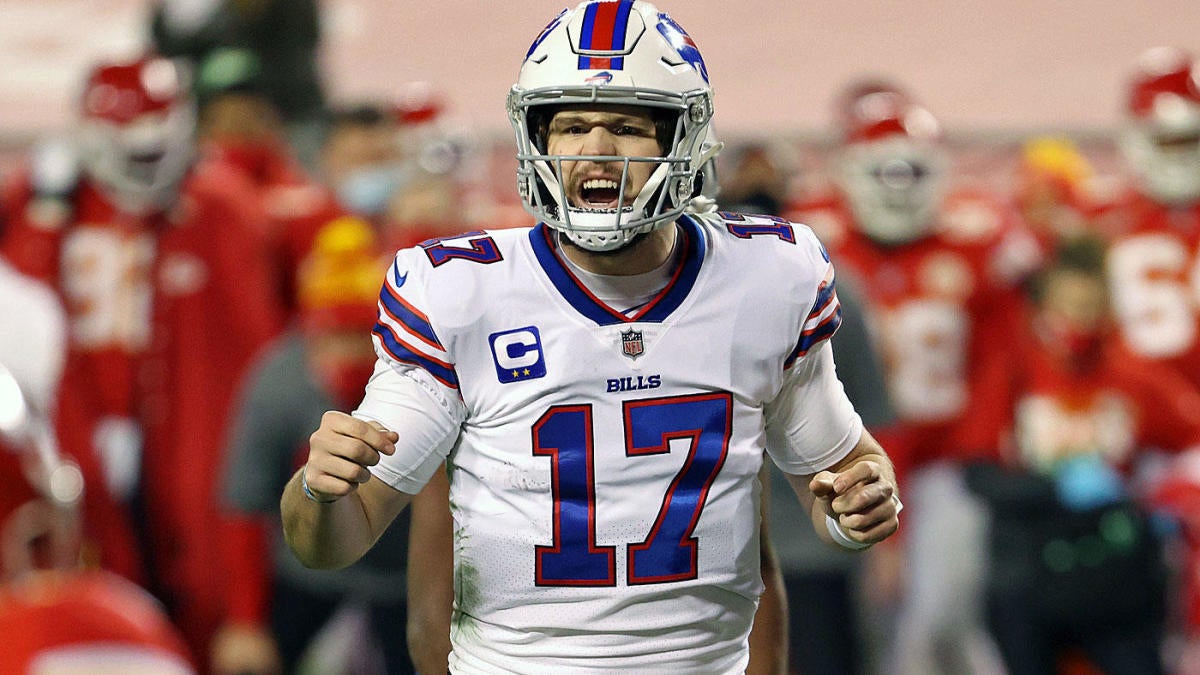 2. Josh Allen, Buffalo Bills. There is concern for some that his incredible 2020 is an outlier. I don't share those concerns. Allen has improved each of his three seasons, and while he likely can't get much better than 2020 I think it was part of his natural evolution at the position.
3. Dak Prescott, Dallas Cowboys. Dak got a HUGE extension, tying him to Dallas for years. He's got great weapons around him and I think he'll bounce back from injury well.
4. Kyler Murray, Arizona Cardinals. I like Murray and the weapons around him. He's a great dual threat and he hasn't hit his ceiling yet. A.J. Green alongside DeAndre Hopkins ought to help.
5. Justin Herbert, Los Angeles Chargers. Herbert had an incredible rookie year and looks like him might be the best of a good 2020 quarterback class.
6. Russell Wilson, Seattle Seahawks. Wilson faded to end 2020 and went through a lot of trade rumors. That remains a minor concern, but Wilson has been incredibly solid for fantasy.
7. Joe Burrow, Cincinnati Bengals. Burrow was on track to have a great rookie year before it was cut short by injury. The Bengals need a better line, and Burrow may miss the start of the 2021 season, but my enthusiasm for him in dynasty remains strong.
8. Lamar Jackson, Baltimore Ravens. Jackson remains a weapon in fantasy, but if he and the Ravens are going to take the next step, his passing game has to step up. 2021 will be a big year to watch what happens.
9. Aaron Rodgers, Green Bay Packers. The only question about Rodgers after an incredible 2020 season is how long he wants to play.
10. Deshaun Watson, Houston Texans. Watson likely won't get traded and he very well could miss a chunk of 2021, or more. His off-field situation has to be monitored and, unlike last time, I'm weary, so I dropped Watson. If I have him, I'm thinking about selling if I can.
11. Matthew Stafford, Los Angeles Rams. I believed in Stafford with the Lions, and I believe even more with Sean McVay and the Rams.
12. Carson Wentz, Indianapolis Colts. Wentz moves to a great situation with a great coach in Frank Reich. He is poised to thrive.
13. Baker Mayfield, Cleveland Browns. Mayfield had a great 2020 campaign, and I expect him and the Browns to build on that.
14. Ryan Tannehill, Tennessee Titans. Tannehill isn't the first guy that jumps to mind, but he continues to produce. Jonnu Smith and Corey Davis are gone, but I think Tannehill will continue to find a way.
15. Derek Carr, Las Vegas Raiders. Another name that isn't sexy, but Carr had a good 2020. He has decent weapons and the Raiders seem to believe in him more than fans.
16. Daniel Jones, New York Giants. Getting Kenny Golladay and getting Saquon Barkley back figures to help Jones, who enters a crucial year three.
17. Matt Ryan, Atlanta Falcons. Ryan figures to still put up good numbers in 2021, but the team may well draft a quarterback in a couple weeks. Ryan's time in Atlanta seems to have a clock.
18. Tua Tagovailoa, Miami Dolphins. We enter a group here that have questions, starting with Tua. He was a hot pick in 2020 but his rookie season was uneven. Can he step up his game in 2021 and solidify his hold on the job?
19. Jalen Hurts, Philadelphia Eagles. As much as I'm surprised, the Eagles seem committed to Hurts, at least for now. That gives him value and a chance to prove himself.
20. Sam Darnold, Carolina Panthers. The trade gives Darnold a chance to re-make himself. With Matt Rhule and Joe Brady as his coaches, can Darnold live up to his potential?
21. Jared Goff, Detroit Lions. Goff should start for the Lions in 2021, but the team figures to be in the market for a franchise pick in two weeks or next April.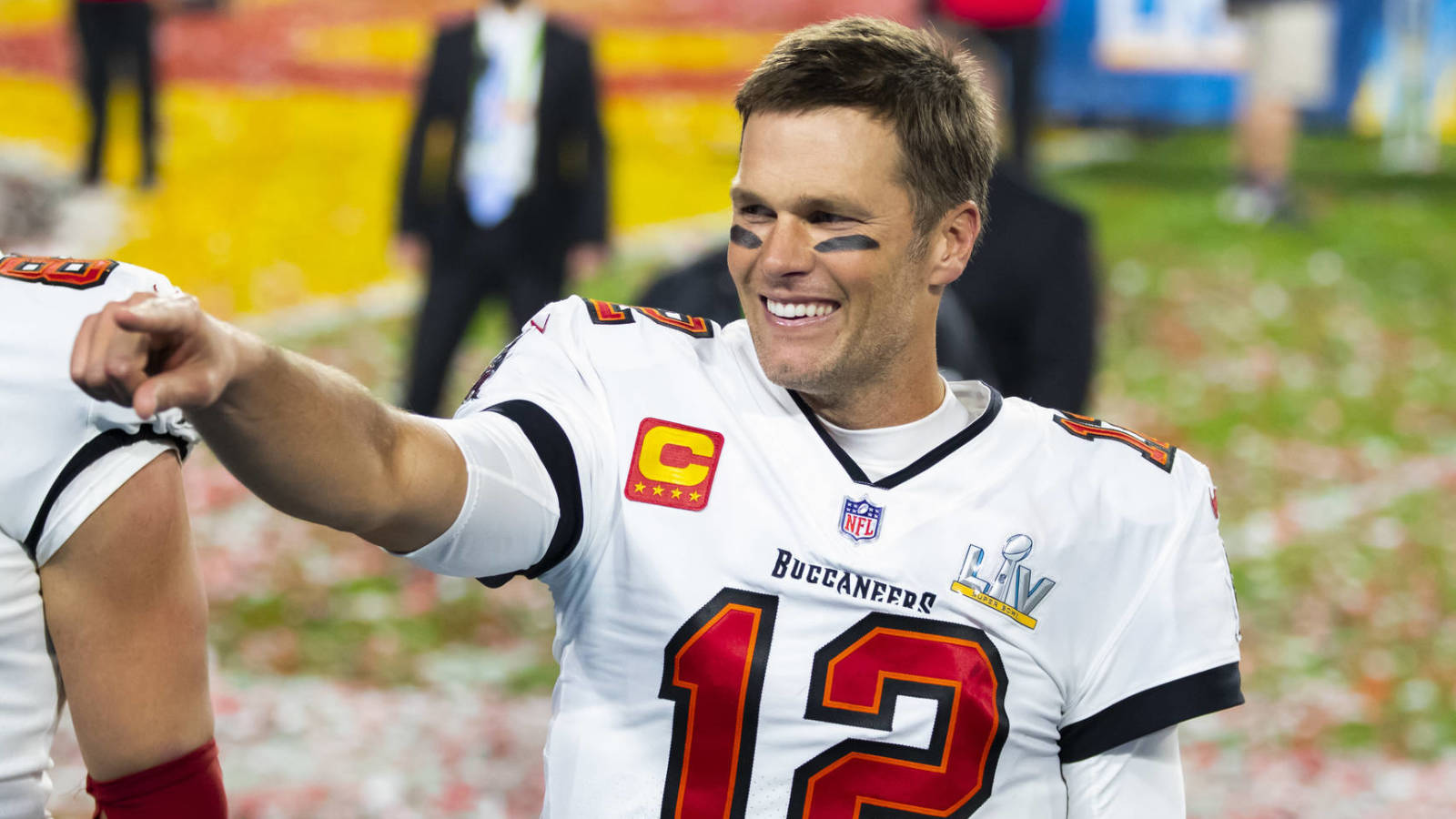 22. Tom Brady, Tampa Bay Buccaneers. Brady is great and will be great in 2021. But how many years does he play? That limits his value in dynasty.
23. Kirk Cousins, Minnesota Vikings. Cousins begins his fourth campaign for the Vikings. He's got a big cap hit but not much to show for it. How many years does his run continue in Minnesota?
24. Drew Lock, Denver Broncos. So far, the off-season has seen Lock in a good position. The draft could change that, but for now he looks to get a third season to prove his mettle in Denver.
25. Jameis Winston, New Orleans Saints. I still like Taysom Hill more, but it seems like Winston is tracking to be the favorite for the Saints in 2021. Will he win the job and, more importantly, can he hold it long term? That's the big question.
Matthew Fox is a graduate of the Radio, Television and Film program at Biola University, and a giant nerd. He spends his free time watching movies, TV, and obsessing about football. He is a member of the FSWA. You can find him @knighthawk7734 on Twitter and as co-host of the Fantasy Football Roundtable Podcast.