The legal tampering period has begun, and this promises to be a huge week for the NFL and its fans. The first major domino to fall was free agent tight end Jonnu Smith signing a monster four-year, $50 million deal with the New England Patriots.
Smith spent his first four seasons with the Tennessee Titans, the team that drafted him in the third round of the 2017 draft. For his first few seasons he was stuck on the depth chart behind Delanie Walker, but 2020 looked to be his season to shine. While not as big an explosion as expected, he did post a career high 65 targets, leading to 41 receptions for 448 yards and eight TDs. In four seasons, he finished with 114 receptions for 1,302 yards and 16 TDs.
Smith figured to be a big target for teams in need of pass catchers, and the Patriots fit that bill. The Patriots re-signed Cam Newton to a one-year deal over the weekend, and have worked to improve the offensive line, trading for Trent Brown. Now they're working to build up the pass catching options.
In 2020, the Patriots got next to nothing out of the tight end position. Ryan Izzo led the way with 13 receptions for 199 yards on 20 targets, while rookies Devin Asiasi and Dalton Keene combined for five receptions for 55 yards and a TD on 12 targets. Smith figures to be a big upgrade at the position and for the offense.
For fantasy purposes, Smith is a high end TE2 with big upside in this system if he can get consistent usage. We've seen that before with Newton, who heavily relied on Greg Olsen during his time in Carolina.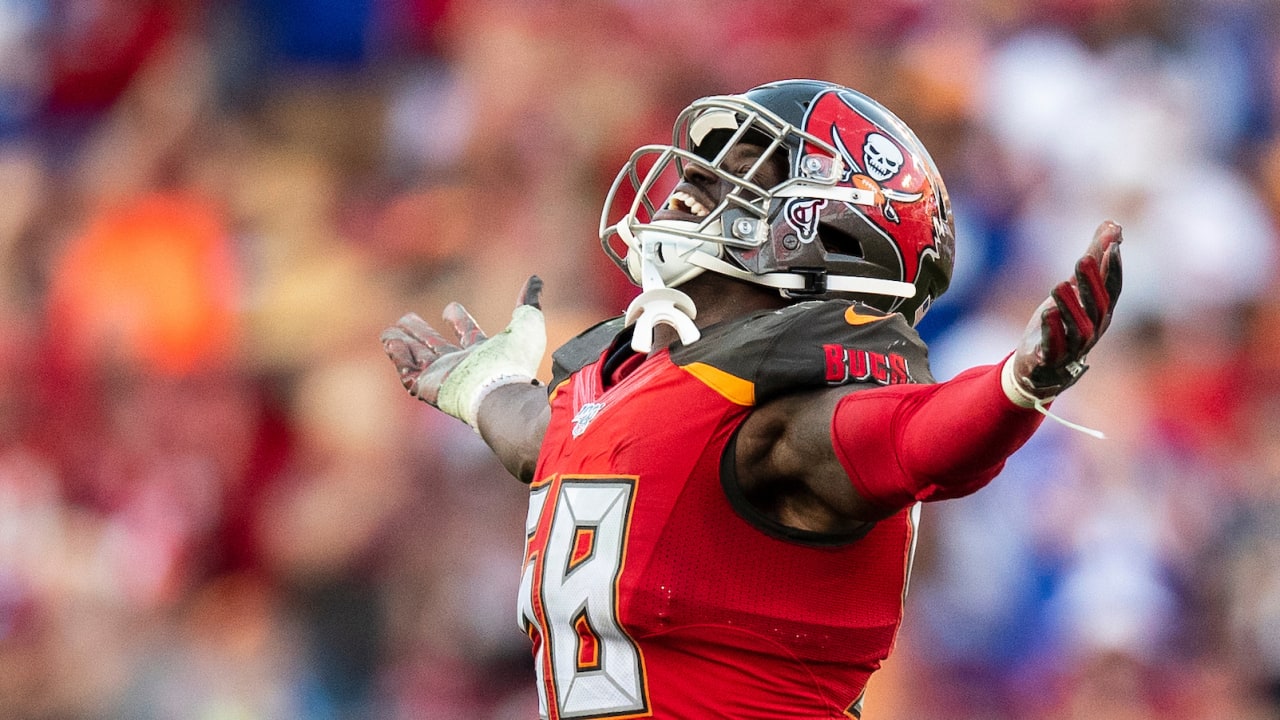 Buccaneers secure Shaq Barrett
Since the Super Bowl, the Buccaneers have said they want to run it back. The question was whether the team could find the cap space to keep its lengthy list of high-impact free agents. The Buccaneers took a step toward that by applying the Franchise Tag to receiver Chris Godwin, and so far in free agency the team is locking up its big pieces on defense.
Last week the team agreed to terms with linebacker Lavonte David. David signed a two-year, $25 million deal to return. The next biggest question was star pass rusher Shaq Barrett, who received the Franchise Tag from the Buccaneers in 2020.
On Monday, Barrett agreed to a four-year deal worth up to $72 million. This ensures that Barrett will be back on defense in Tampa Bay in 2021, and that's a good thing for a team looking to repeat. In two years in Tampa Bay, he's recorded 27.5 sacks, including 19.5 sacks in 2019. He's a force in the pass rush and will be a key to Tampa repeating as champions.
The Buccaneers still have a number of high-profile free agents, including Rob Gronkowski, Leonard Fournette and Antonio Brown, but so far the off-season is off to a hot start.
Matthew Fox is a graduate of the Radio, Television and Film program at Biola University, and a giant nerd. He spends his free time watching movies, TV, and obsessing about football. He is a member of the FSWA. You can find him @knighthawk7734 on Twitter and as co-host of the Fantasy Football Roundtable Podcast.