When I was growing up, the TV mini series was always a big event. Those stories, told two hours at a time over three or four nights, left some big memories. Now, mini series have morphed into limited series, and we get a few great ones each year. But they aren't all winners.
Recently The Stand, a 2020 take on Stephen King's classic story, wrapped up its nine-episode run for CBS All Access. It wasn't what I'd hoped for but it got me thinking about mini and limited series I've loved, so this week for Binge Watch I'm listing some of my favorites. I also decided to eschew recency bias by avoiding any limited series from 2020. So, below, is a few to consider.
The Classics
Lonesome Dove (1989)
About: Based on the novel from Larry McMurtry, this might be showing my age but it's one of the first classic mini series I remember. It tracks a couple retired Texas Rangers (Robert Duvall and Tommy Lee Jones) and is an enduring classic. It's a great example of the mini-series at its height and features a great cast. It led to a sequel mini series in 1993, and several more in the years since, including some spin-off series.
The Stand (1994)
About: The CBS version on All Access wasn't the first stab at telling this story in mini series form. In 1994, ABC broadcast a version that aired over four nights and featured a cast led by Molly Ringwald, Gary Sinise, and Rob Lowe. I was just finishing eighth grade at the time, and I remember watching it live as a big May Sweeps event. I enjoy the story, and to this day I fondly remember watching this when it first aired. It kicked off a great love for King's work, especially what felt like the annual mini-series during the 1990s.
Limited Series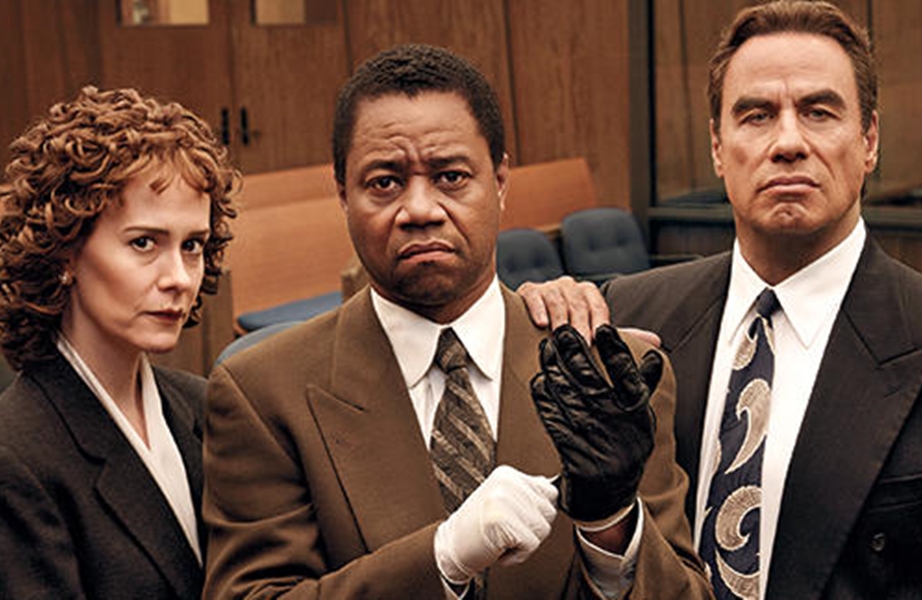 American Crime Story: The People vs. O.J. Simpson (2016)
About: Ryan Murphy has become the master of the anthology series, and one of his creations was American Crime Story. The first season of the anthology limited series focused on O.J. Simpson and his trial, and it was one of the best things I saw the year it was released. Cuba Gooding, Jr. played O.J., while Sarah Paulson was incredible as Marcia Clark. The cast included John Travolta, David Schwimmer and Sterling K. Brown, among others, and the final product was better than I ever hoped it might be.
Unbelievable (2019)
About: This Netflix offering told the true story of a serial rapist as seen through the eyes of one of his victims (Kaitlyn Dever) and the two detectives (Toni Collette and Merrit Weaver) who worked for years to get justice. This one packs an incredible emotional wallop and is led by three fierce and excellent female leads. It didn't get the love it deserved when it was released and it's one I hope people continue to discover. It's truly excellent.
The Gold Standard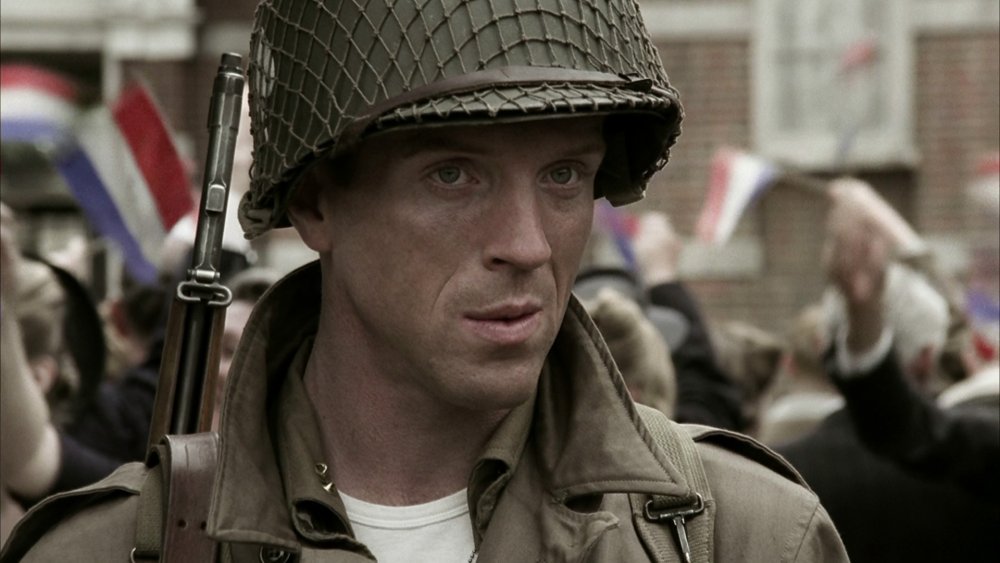 Band of Brothers (2001)
About: No one does better limited series than HBO, and it's been that way for the last 20 years. This was one of the first I remember, based on the non-fiction book from Stephen Ambrose and produced by Steven Spielberg and Tom Hanks. This World War II story tracked the 101st Airborne's Easy Company from basic training through the end of the war in Europe. It was a landmark achievement, a 10-hour journey that is gripping, engaging and emotional. It was an incredible achievement that spawned a sequel in the Pacific Theater and soon a third WWII mini-series to come on HBO.
John Adams (2008)
About: Another great historical offering from HBO, this one featured Paul Giamatti as John Adams and Laura Linney as his wife, Abigail. Those were just two of the deep and talented cast in this seven-episode limited series that covered a good swath of early American history, tracking our first Vice President and second President over about 50 years. If you're a history nerd like me, or just appreciate good storytelling, this is well worth your time to check out.
Chernobyl (2019)
About: Just as Game of Thrones was wrapping up its run came Chernobyl, a mini-series about the nuclear disaster in Russia. This one had a great cast, led by Jared Harris and Stellan Skarsgård. It was an engaging and powerful look at this event, running five captivating episodes. It was one of the best shows released in 2019 and is available to those who have HBO Max right now.
Watchmen (2019)
About: Watchmen is one of the greatest pieces of literature in history, making the list of the Top 250 Novels in Time Magazine. How do you make an original sequel to that? The question was fair, and this limited series from Damon Lindelof was the answer. It is simply incredible, one of the best pieces of television I've ever seen. The series is led by Regina King, Jeremy Irons and Yahya Abdul-Mateen II. It's well worth checking out if you've never seen it, and like the rest of these last HBO options is now readily available on perhaps the best streaming service, HBO Max.
Matthew Fox is a graduate of the Radio, Television and Film program at Biola University, and a giant nerd. He spends his free time watching movies, TV, and obsessing about football. He is a member of the FSWA. You can find him @knighthawk7734 on Twitter and as co-host of the Fantasy Football Roundtable Podcast.