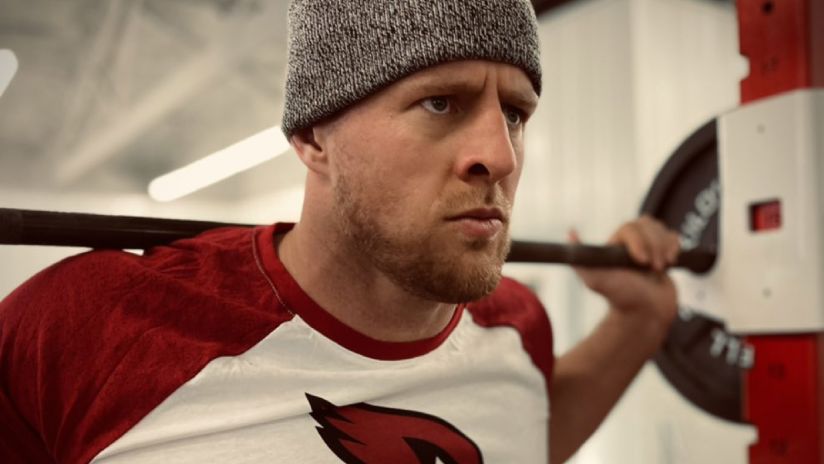 We're still two weeks away from the start of the new league year, but the NFL off-season news keeps flying fast. On Monday, free agent J.J. Watt agreed to terms on a two-year contract with the Arizona Cardinals.
Watt has played his entire 10-year career with the Texans and has long been one of the best defensive players in the league. He has posted 101 career sacks, 62 passes knocked down, forced 25 fumbles and recovered 16 fumbles. But with the Texans looking at a significant re-build, Watt asked for the freedom to choose a new place to play. The Texans granted that request on February 12, and since that time Watt has drawn significant interest from around the league.
On Monday, Watt settled on the Cardinals, reportedly agreeing to a two-year deal worth $31 million. It's a big addition for the Cardinals, and the second off-season in a row that the team has landed a Pro Bowl player from the Texans. Last off-season, receiver DeAndre Hopkins was traded to the Cardinals. Hopkins took to Social Media to urge Watt, his former teammate, to join him in the dessert prior to Watt's signing.
Watt joins a defense that has some good pieces already in place, including defensive tackle Zack Allen, who will be in his third year, and second-year linebacker Isaiah Simmons. The back end of the defense features cornerback Byron Murphy and safety Budda Baker as well. All that gives defensive coordinator Vance Joseph some pieces to play with heading into 2021. But the Cardinals have some big free agent holes on defense, too.
The two top sack masters in 2020, Hasson Reddick (12.5) and Dennis Gardeck (7) are both free agents. So, too, is stellar cornerback Patrick Peterson. The Cardinals are projected at around $17 million, but Watt's cap hit is uncertain. So, there are plenty of dominos left to fall before the Cardinals hit the field.
But this is the second big off-season move by an NFC West team after the Rams traded for Matthew Stafford. With NFC champions two of the past three years in the division, the off-season figures to be huge for what is quickly becoming the best division in football.
Matthew Fox is a graduate of the Radio, Television and Film program at Biola University, and a giant nerd. He spends his free time watching movies, TV, and obsessing about football. He is a member of the FSWA. You can find him @knighthawk7734 on Twitter and as co-host of the Fantasy Football Roundtable Podcast.