We are under a month away from the start of the new league year, free agency and, before you know it, the NFL Draft. As we prepare to turn the page officially to 2021, I made a first pass at my Dynasty Rankings. These rankings only include current NFL Players (2021 rookies will be added later) and are based on where we sit now. The wild next few months will play a role, so look for these to be updated throughout the off-season. For now, this first wave will be presented by position, starting today with quarterbacks.
For the quarterback position, I'll be going Top 25. With the rise in Superflex, grabbing quarterbacks has never been more important. Here's where I think we sit heading into Free Agency.
1. Patrick Mahomes, Kansas City Chiefs: Mahomes is still the best bet out there, in a high-volume passing offense with good weapons and locked into a long-term contract.
2. Josh Allen, Buffalo Bills: Allen has been a good fantasy player, 2020 showed he's a good NFL passer. I think he's a great bet in dynasty.
3. Kyler Murray, Arizona Cardinals: Murray is another duel threat, and with DeAndre Hopkins and a good offense he's putting up points.
4. Justin Herbert, Los Angeles Chargers: I get possible concerns about new coaches and schemes in year two, but Herbert was an incredible performer as a rookie. I think he builds on that.
5. Deshaun Watson, Houston Texans: Even if Watson stays with the Texans, he's shown he can be great. He could also rise on this list if he ends up in a more favorable spot.
6. Dak Prescott, Dallas Cowboys: Prescott was great last year, then got hurt. His long-term future is still a question, but he's shown himself a good asset when he's on the field.
7. Russell Wilson, Seattle Seahawks: Wilson faded a bit to end 2020 and now the Seahawks are talking about being more run-heavy. There's also a possibility he ends up getting traded. Still, he's a pretty solid option at quarterback no matter where he plays.
8. Joe Burrow, Cincinnati Bengals: Burrow looked like the real deal before he was injured, and the Bengals are building around him. I still like his long-term prospects.
9. Lamar Jackson, Baltimore Ravens: Jackson came back to earth in 2020, and there are questions about his possible growth as a passer. He's still a good bet for fantasy, but I've lowered him versus where I had him last year, and this off-season could move him up or down.
10. Aaron Rodgers, Green Bay Packers: Rumors of Rodgers' demise were greatly exaggerated last off-season. He may not have many years left, but he's shown no signs of tailing off physically.
11. Matthew Stafford, Los Angeles Rams: The big winner in the first major trade of the off-season was Stafford, who goes to a good offensive scheme with the Rams. I expect a few big years for Stafford.
12. Carson Wentz, Indianapolis Colts: Wentz was another semi-winner, going from the Eagles to a good young offense in the Colts and coach Frank Reich. He had his best year with Reich, and I think it will be a good move for Wentz and a boon to dynasty owners.
13. Baker Mayfield, Cleveland Browns: Baker is a great young quarterback, but the Browns are a run-first team. I think that caps his ceiling a bit for fantasy.
14. Ryan Tannehill, Tennessee Titans: Tannehill has been a perfect fit for the Titans, and the team showed it can have some passing upside.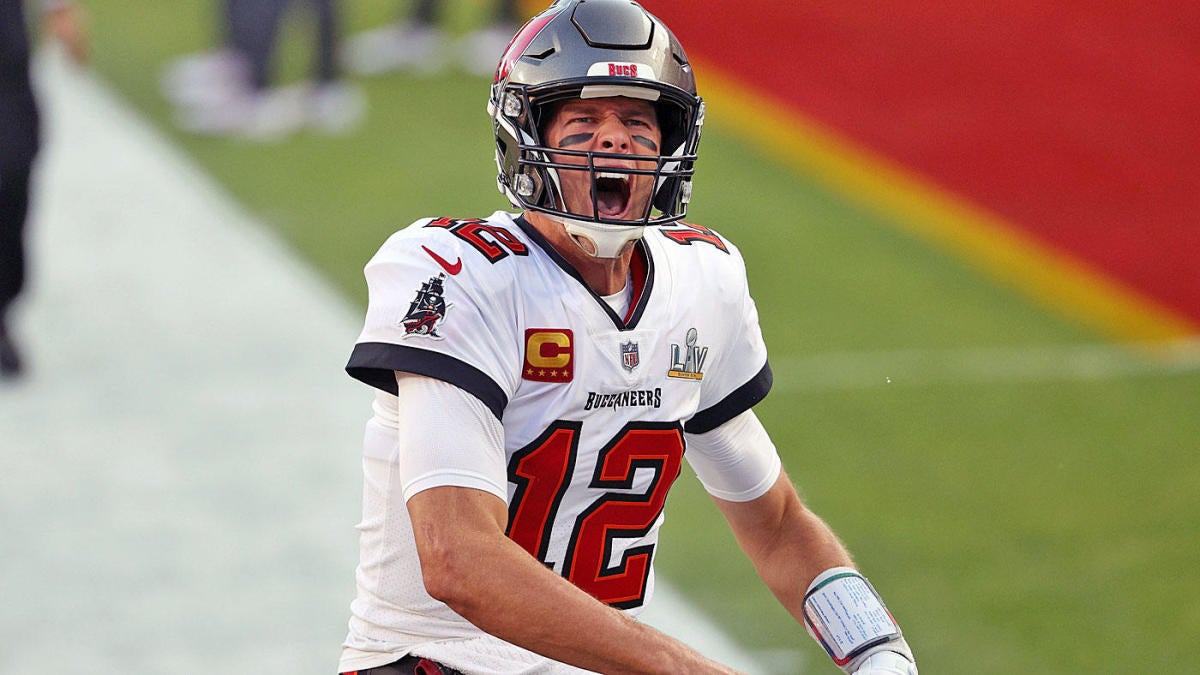 15. Tom Brady, Tampa Bay Buccaneers: I think Brady finishes as a QB1 in 2021 again, but how many more years does he play. That hurts his dynasty ceiling unless you're trying to win a title now.
16. Derek Carr, Las Vegas Raiders: He has been good for the Raiders and fantasy, and considering the other questionable situations, I like Carr's potential. I am especially hoping rumors of an extension are true.
17. Matt Ryan, Atlanta Falcons: Ryan is still a decent passer for fantasy, and still has great weapons. If the Falcons move seriously toward grabbing a quarterback in the draft, Ryan's time as a reliable fantasy QB could be limited.
18. Kirk Cousins, Minnesota Vikings: Cousins was a good fantasy passer in 2020, and has good weapons, but the Vikings still seem more focused on rushing. With better defense, it could limit Cousins' upside. I also don't feel secure about his long-term prospects.
19. Jared Goff, Detroit Lions: Goff should be a decent QB2 in 2021, but the move to Detroit wasn't great for his future. Sell if you can.
20. Daniel Jones, New York Giants: What to make of Jones? I'm still not sure. There is potential for decent fantasy value in New York, especially with Saquon Barkley back, but Jones' second year did him no favors.
21. Tua Tagovailoa, Miami Dolphins: Tua had, at best, an uneven rookie year. It doesn't seem like the Dolphins are sold on him either. I'm cautious.
22. Sam Darnold, New York Jets: Darnold has been inconsistent for his three years and now is at a crossroads. If he's dealt to a favorable spot, he could move up, or at least have a chance to prove himself. If the Jets don't move him and draft a quarterback, he's dropping on this list.
23. Jalen Hurts, Philadelphia Eagles: Hurts is another player with a wide range of outcomes. He was fine, but not incredible in 2020. He's the presumptive starter for the Eagles at the moment, but that figures to change in the coming months.
24. Drew Lock, Denver Broncos: Lock had an uneven second season, and it's definitely worth wondering what his long-term future is in the NFL. The Broncos have been players in the quarterback market, but my gut says Lock gets one last chance to prove his mettle.
25. Taysom Hill, New Orleans Saints: Drew Brees hasn't officially retired, but most including me expect him to go. If he does, Hill is the only quarterback under contract in an attractive position. I'd love to see him get a shot, and I'm holding on to him in a few Superflex leagues, but free agency and the draft could well impact his standing.
Matthew Fox is a graduate of the Radio, Television and Film program at Biola University, and a giant nerd. He spends his free time watching movies, TV, and obsessing about football. He is a member of the FSWA. You can find him @knighthawk7734 on Twitter and as co-host of the Fantasy Football Roundtable Podcast.