Week 13 of the NFL season is steaming ahead and seems a little less tenuous than Week 12. We got 12 games on Sunday, two more tonight and a final battle on Tuesday before Week 14 gets into a more normal rhythm. In this crucial week before most leagues head to the playoffs, doubtless there are some nervous players out there awaiting the week's final three games. It's time to preview our Monday night doubleheader, but first let's consider a few takeaways from the rest of Week 13.
The Vikings Aren't Done Yet
Just when you were ready to write off a team that started 1-5 and started trading players away, they get to 6-6 and back in the playoff picture. The Cardinals are also 6-6 and arguably have an easier schedule, but the Vikings aren't ready to pack it up just yet. The team has gone 5-1 over the last six and, even though the last two weeks against the Panthers and Jaguars have been very close, the Vikings are back in it. The defense still isn't great, but Justin Jefferson, Adam Thielen and Dalvin Cook are having a great season. And Captain Clutch, Kirk Cousins, looks like a guy trying to get his team into the playoffs. And you know what? I think they just might get there.
The Giants Are For Real
Speaking of teams in the NFC that are starting to right the ship, how about the New York Giants. First year coach Joe Judge is doing a nice job of building a culture. The Giants lost Saquon Barkley, have seen Daniel Jones struggle, and been largely an afterthought most of the season. But they swept Washington, and the team is now 5-7, having beaten the Seahawks at home yesterday to build on their lead in the NFC East. And yesterday's win was with Colt McCoy at quarterback. A resurgent defense, some tough running from Wayne Gallman and the emergence of Evan Engram this season has seemed to power the Giants to be in position, quietly, to make the playoffs.
It's Jalen Hurts Season
Sure, getting out from under Carson Wentz's contract isn't going to be easy, or practical. But getting out from under watching him struggle and take sacks seems to have finally happened for the Eagles. The team is 3-8-1, now a game and a half back of the Giants. The Eagles also have a tough schedule. But Hurts replaced Wentz in the second half in Green Bay and seemed to spark the squad. The Eagles still lost, but it feels like it's time to see what Hurts can do these last four weeks of the season.
And now on to our two Monday night games.
Washington Football Team (4-7) at Pittsburgh Steelers (11-0)
The NFL's lone unbeaten hosts the upstart Washington Football Team that's still very much alive in the race for the NFC East. Washington needs the win. The Giants won to move to 5-7, and also own the tie-breaker. That means Washington needs to get a game ahead of the Giants to capture the NFC East. The Steelers, meanwhile, hold a solid lead over the surging Browns, but need to keep winning to stay atop the AFC. That first seed means a bye, and that's something the Steelers would surely like to nab.
Washington last played on Thanksgiving Day, meaning they've been idle for 11 days waiting on this game. The Steelers, meanwhile, after several shifts ended up playing on Wednesday, so they've had just five days to recover from playing the hated rival Ravens. That will make this even interesting as the Steelers also play their second unconventional weekday afternoon game in a one week span.
That being said, both teams offer some interesting fantasy pieces. For Washington, I'm playing rookie RB Antonio Gibson, who is coming off his best game of the season against the Cowboys, and receiver Terry McLaurin, provided he plays. He was a late week add to the injury list, so monitor his status today. Finally, if you're desperate at tight end, you could do worse than Logan Thomas.
For the Steelers, Ben Roethlisberger has been solid, and is usually good at home. James Conner is not likely to play, so it should be Benny Snell, Jr. as the lead back. Washington has a decent defense, though, and Snell was just OK on Wednesday, so he's more of a flex. Washington has a solid pass defense, too, but I'm playing Diontae Johnson, Chase Claypool and Juju Smith-Schuster at receiver, all of whom figure to provide at least flex value, and tight end Eric Ebron.
Prediction: The Steelers win, and the Giants move closer to an NFC East title.
Buffalo Bills (8-3) at San Francisco 49ers (5-6)
The Bills return to the scene of the crime in Arizona, where Kyler Murray and DeAndre Hopkins broke the team's heart with a last-second TD pass. San Francisco, meanwhile, is adjusting to their new home in Arizona after Santa Clara County barred them from practicing or playing there. For all the struggles and injuries, the 49ers are still in the race, and with a win will move into a tie with the Cardinals and Vikings at 6-6. The Bills, meanwhile, have a slim lead on the Dolphins, who moved to 8-4 with a win yesterday. The Bills need to keep winning to keep the lead in the AFC East and keep in the running for the third seed.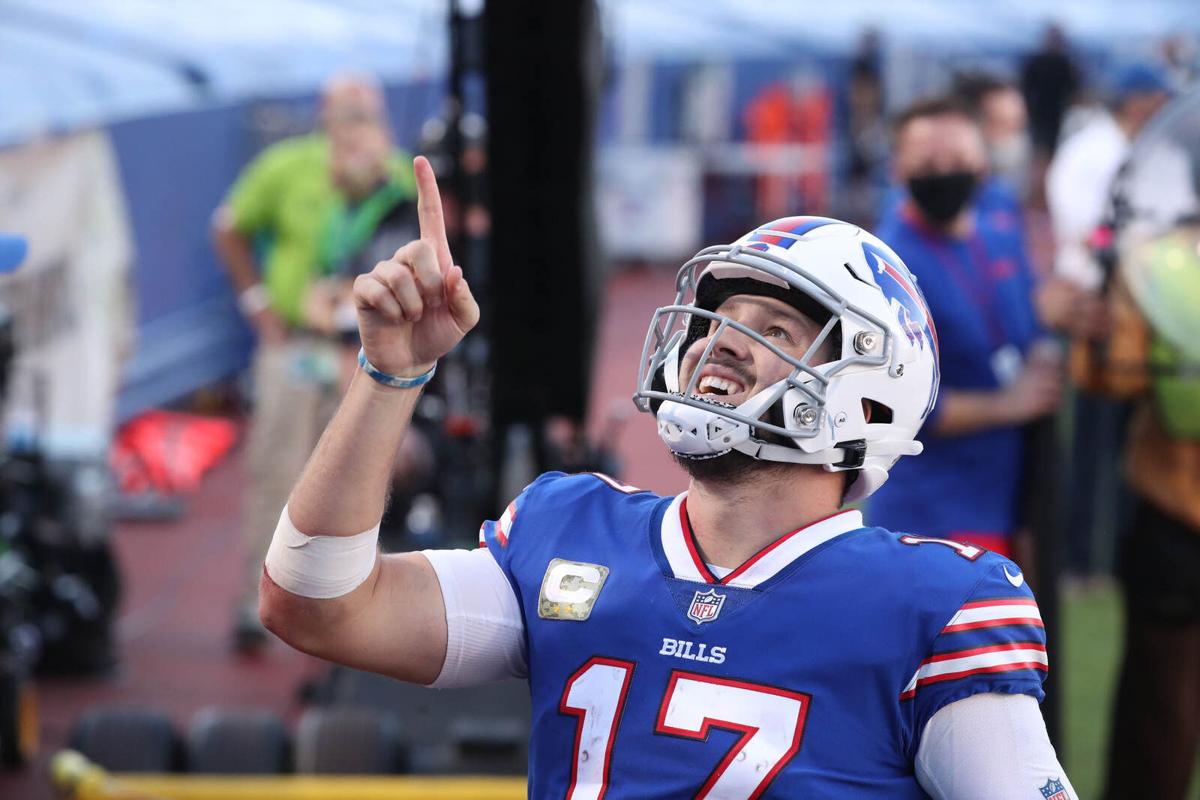 For the Bills, you're playing quarterback Josh Allen. You're also playing receiver Stefon Diggs, who has been solid. There are a few other players that are interesting flex plays. Cole Beasley has been solid all season, while rookie Gabriel Davis has played well. Depending on league size, both receivers are in consideration. In addition, running back Devin Singletary has been better of late, so he's a flex consideration, too.
For the 49ers, Raheem Mostert is back and has been solid. I like him as an RB2. Nick Mullens has been uneven this season, but rookie Brandin Aiyuk has found a way. He is back off the COVID list and good to go. Deebo Samuel looked good in his return last week, and also is a decent flex option.
Prediction: The Bills don't come up short this time and will earn win nine on the season.
Matthew Fox is a graduate of the Radio, Television and Film program at Biola University, and a giant nerd. He spends his free time watching movies, TV, and obsessing about football. He is a member of the FSWA. You can find him @knighthawk7734 on Twitter and as co-host of the Fantasy Football Roundtable Podcast.