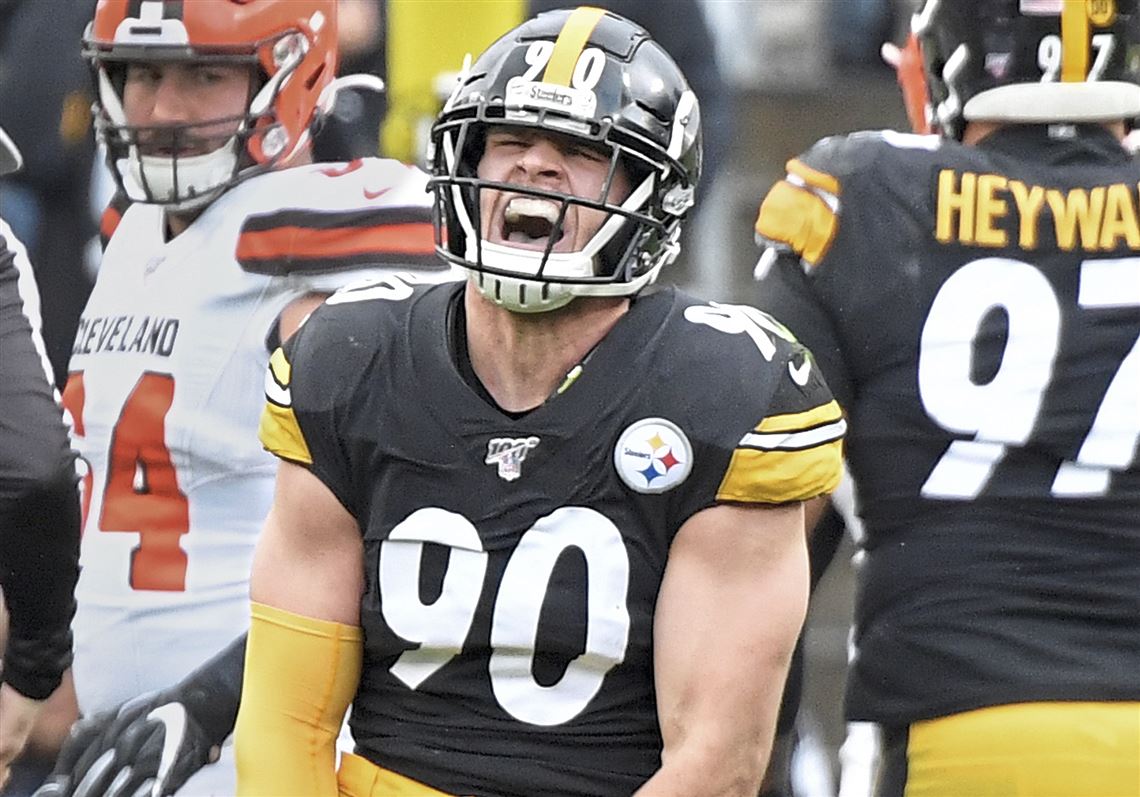 The 2020 NFL Season is nearly upon us, and in anticipation of the new season we'll be previewing the action team-by-team, using the draft order from last season. The previews will kick off with the Bengals and run right through the reigning champion Chiefs. Come back each day to check out your favorite team. All ADP and Rankings reflect PPR scoring. 2020 Projections are based on a 12-team league (i.e. WR1 (Top 12), WR2 (13-24), WR3 (25-36)).
Not much went right for the Steelers in 2019. Early in the season they lost starting quarterback Ben Roethlisberger for the season, while replacements Devlin Hodges and Mason Rudolph struggled to consistently move the ball. The team also struggled with injuries to star receiver Juju Smith-Schuster and running back James Conner, so their bid to show they could be a strong offensive team despite the losses of Antonio Brown and Le'Veon Bell fell short. But the team traded for star safety Minkah Fitzpatrick and found a way to win despite the struggles.
After getting to 8-5 and seemingly having an inside track on a Wild Card berth the Steelers couldn't keep it together. The team lost their final three games, slipped to 8-8 and fell out of the playoffs. But with Roethlisberger back and the rest of the stars healthy this team seems poised to contend again in 2020.
Off-Season Changes
The Steelers aren't big wheelers and dealers typically, and this off-season was no exception. The team saw tight end Nick Vannett head out to join the Broncos but replaced him with former Lion and Colt Eric Ebron. 2019 wasn't kind to Ebron, but in 2018 he caught 66 passes for 750 yards and 13 TDs. The Steelers are hoping for some of that magic in 2020.
The team also added a few pieces in the draft, beginning with their Second-Round pick of Notre Dame's Chase Claypool. Claypool caught 66 passes for 1,037 yards and 13 TDs in 2019. He adds another passing weapon whether he plays receiver or ends up at tight end. The Steelers also added to their milieu at running back by selecting Anthony McFarland, Jr., in the Fourth Round.
Fantasy Impact
Is Big Ben healthy? That's the question for the Steelers and all fantasy players. If he is, and he's back to form, this could be a big season for the team. I think he is, and I like him as a high-end QB2 this season. In the backfield, it's still Conner in the lead. He only managed 464 yards and four TDs in 10 games in 2019, but the previous season he ran for 973 yards and caught 55 passes for 497 yards. I like Conner as an RB2 in 2020. Behind him Benny Snell and Jaylen Samuels struggled to fill the void, and now McFarland is in the mix. I think Samuel has RB5 appeal on his own as a pass catcher and change-of-pace, while the best handcuff is likely Snell. But it could be McFarland. It's a situation that Conner owners will need to watch during Training Camp.
In the passing game, the lead dog is Smith-Schuster. He caught a career low 42 passes for 552 yards and three TDs in 2019 as he battled injuries and was stuck in an inefficient passing game. A year prior he saw 166 targets for 111 receptions for 1,426 yards and seven TDs. I think he's closer to the 2018 player than what we saw last year, and I like him as a low-end WR1 this season. Behind him is a group that includes Diontae Johnson, James Washington and Claypool. Johnson came on strong in 2019, and Washington looked like a decent deep threat at times. I think Johnson finishes as a WR3 in 2020 and Washington is a boom-or-bust WR5. I'm less bullish on Claypool. At tight end the Steelers have Ebron and veteran Vance McDonald. I think Ebron's the best bet, and he could manage low-end TE2 territory.
Prediction
The Steelers looked flat on offense and very nearly made the playoffs in 2019. If Ben is back, and Smith-Schuster and Conner can stay on the field, this offense could return to something closer to what it looked like in 2018. The AFC North is loaded with tough outs in the Cleveland Browns and Baltimore Ravens, but I think the Steelers will compete for a Wild Card berth again.
Matthew Fox is a graduate of the Radio, Television and Film program at Biola University, and a giant nerd. He spends his free time watching movies, TV, and obsessing about football. He is a member of the FSWA. You can find him @knighthawk7734 on Twitter and as co-host of the Fantasy Football Roundtable Podcast.