With the new SEC Football Schedule being released on Monday, some of the teams were happy with their draw, and others are already planning for 2021. Here are who I think are the winners and losers of the newly made schedule, which you can find HERE.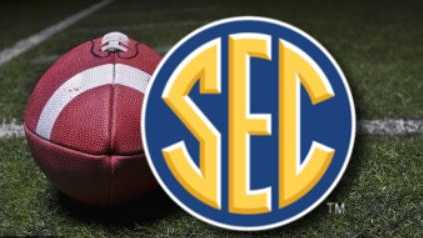 Winners
Kentucky (for the first half)
The first half of Kentucky's schedule lines up perfectly for them to be able to compete for an SEC Championship. They start with Auburn, who lost a lot on the line of scrimmage. Then they get two straight teams with first-year coaches in Ole Miss and Mississippi State.
Florida
Other than playing A&M and LSU back to back, Florida doesn't have a single unfavorable stretch of games. Of the teams looking to compete for the SEC Championship, Florida might have the easiest path of any of them. Truthfully, they might have the easiest schedule in the entire SEC.
Texas A&M
Texas A&M is going to be a dark-horse SEC West contender. I think they can compete with any of the teams in either of the divisions and yes, that means Alabama as well. If they can make it to the BYE Week still alive, they have an extremely favorable back schedule that could put them just as much in the running as anyone else.
Coaches on the Hot Seat (Gus Malzahn, Will Muschamp, Derek Mason)
I highly doubt and refuse to believe that after this type of season anyone will be fired. Now, I know there is a ruthlessness in sports, college or pro, but basic human nature will find remorse for the situation at hand. I think Muschamp and Mason get one more season at the least, and Malzahn, barring a complete disaster of a season, should get one more as well.
Any competing team that plays Vanderbilt or Arkansas
Maybe this one is a little mean, but truthfully this game can be seen as a second bye week for teams looking to compete for a title. This just isn't going to be a great year for either of these programs.
The fans
All in all, we are the ultimate winners of this. The ability to not only watch our favorite teams, but to watch football this Fall brings in some much needed normalcy that we have been missing for so long.
Losers
Arkansas
Arkansas got shafted. Period. Not only are they not a good football team, they got probably the hardest schedule in the SEC. Added in with the fact they have a first-year head coach at the helm… Maybe they need to just take their talents to the Big 12 and open up an SEC West spot.
Kentucky (Week 9-11)
I think this new schedule is one that will give them a chance at a good season, but the final stretch @ Florida and @ Alabama is enough to throw them on the losers as well. They knew they had to play both, they didn't know it would be back to back. Two bad losses could lead to a loss against what will likely be a hungry South Carolina team.
Any team that has to play Alabama
It's Bama. If there is anyone who will adapt and overcome this situation, it's them. However, look out for Texas A&M and maybe even Tennessee to provide a little push back.
Auburn
The Tigers start their season back to back against two very good teams. Of teams wanting to compete for an SEC Championship, they have the hardest start to that goal. They also have a tough final two games as well. They could easily go 0-4 in those games alone.
South Carolina
South Carolina might have the hardest schedule in the entire SEC. Before the BYE they have to play Tennessee, Florida, Auburn, and LSU, with Vandy squeezed in, and after the BYE they play A&M, Georgia, and Kentucky. There is not a real strong point at any part of their schedule that allows them the chance to string together some wins.
Tennessee (Neyland Stadium)
This isn't really a loss that UT didn't already know about, but UT's loss of a crowd will likely be a big loss to the team itself. Neyland Stadium is one of the best in the entire country, and I have even seen the bad UT teams get an edge cause of their fans. I think of any SEC team, UT loses the most from no fans at the games.
First Year Coaches (Ole Miss, Mizzou, Arkansas, and Miss. St.)
This is a nightmare scenario for any first-year coach. Less face to face time than we have ever seen before, and now these first-year coaches don't have the "cupcake" games necessary to build confidence. Ole Miss likely won't be very good, but Miss. St. has a ton of questions left to be answered.