3. Darren Waller:
It's not too often that a 27-year-old WR makes a mid-career transition to TE. It's even less common that said transition results in a top 3(PPR) finish. Yet, regardless of the probability, here where are my friends. Darren Waller is indeed the outlier and my oh my is he ever an outlier. At this time, last year, so many of us were asking ourselves who Mr. Waller was and if he was worth the stash in deeper leagues. Then, of course, all he proceeded to do was turn 117 targets into 90 receptions for 1,145 yards and 3 scores. Whenever you put up a stat-line like that you naturally deserve a contract extension, and rightfully so that is exactly what the Raiders did. By locking up Waller through the 2023 season, the Las Vegas Raiders consequently locked Waller into Old Tom's must-own dynasty list. There is no denying this organization has better equipped Derek Carr with weapons, this off-season, but please don't let that deter you from his most reliable receiving threat. If you find yourself in a league with a Waller-owner worried that he may see fewer targets, thus reducing his current value, my advice is to pounce immediately. I've said it before, but the TE position is as tricky as they come. On that front, don't think that 27 years old is "old", especially when you have only logged 38 games in your professional career. Additionally, don't spend your time thinking of scenarios where an individual who just recorded 117 targets will see such a dramatic decrease in production, outside of injury of course, that they somehow won't still provide fantasy relevance. Especially at a position that is as top-heavy as they come. As far as Old Tom is concerned #83 is locked and loaded for a repeat performance.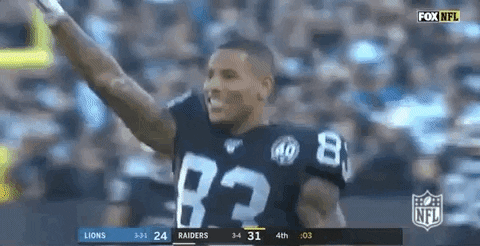 2. Henry Ruggs III:
In a division already equipped with one Tyreek Hill, and his blazing speed, I'd like to introduce to you, Mr. Henry Ruggs III. Now, I'm not saying Henry Ruggs is Tyreek Hill. I'm not even saying he is Tyreek Hill fast (4.21 40). I'm just saying he is similar, in the sense that he is a burner, and boy oh boy can he burn (4.27 40). The first WR taken off the board, in one of the most loaded WR classes Old Tom can remember, is reason enough to find yourself on this list. While this selection may have shocked a few, there's no denying that the Raiders have a very specific game-plan for Mr. Ruggs. Namely, to give defenses headaches trying to figure out how to account for him, all over the field. One way Ruggs will be deployed is as a field-stretcher, yet I also have all the confidence in the world that he will be utilized over the middle, just as much. A game plan to get Ruggs matched up on anyone slower than him is a game plan I see John Gruden (HC) and Greg Olson (OC) utilizing at will. If Ruggs is able to avoid injury, I see a real scenario where he threatens Amari Cooper's rookie record of 72 receptions. After all, if Hunter Renfrow can nab 49 catches in 13 games playing only 53% of the offensive snap shares, a fully utilized Ruggs has as good of a shot as anyone. I imagine that most Ruggs' dynasty owners are just as excited about their newly acquired speedster, as one can get. If that's you, congratulations. If it's not, reach out and test those waters. Paying the piper now could well be worth it before long.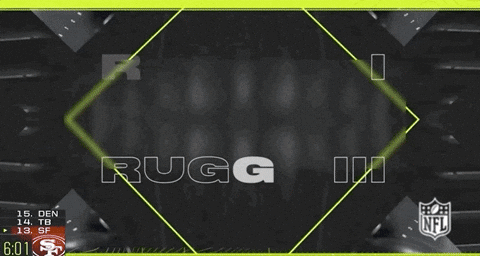 Josh Jacobs:
For many, the unanimous 1.01 selection in 2019 dynasty rookie drafts, Mr. Jacobs didn't disappoint during his rookie campaign. A season, unfortunately, cut short by injuries (13 games) Jacobs was still able to finish as your RB21 (PPR) while only averaging 56% of his team's offensive snap shares. Extrapolating those numbers out across all 16 games would have given Jacobs the RB12 (PPR) finish. Regardless of his season-ending placement, there's no denying that almost everyone in the dynasty football industry is fully on board with the special talent #28 possesses. As simply a pure runner, Jacobs has an elusive nature to his style that leaves many defenders grasping at air. In fact, in only 13 games played, Jacobs tallied the most missed tackles forced across the league, with 69. To put that into perspective Nick Chubb finished second on this list, with 66 missed tackles forced while doing so across 16 games and a 69% offensive snap share. Long story short, Jacobs accomplished more with significantly less opportunity than his peers. When one looks at Jacobs and his PPR dynasty value, the obvious red flag becomes his usage, in the passing game. Registering only 27 targets resulting in 20 receptions for 166 yards and no touchdowns, it becomes understandable why some might not be thrilled with his ability to enter a higher tier of dynasty RBs. I suppose if that's one's outlook, I just hope said individual is a Jacobs' owner, in one of Old Tom's leagues. I've said it before and I'll say it again, talent is talent and I'm all for investing in talent. The way Old Tom looks at it, Josh Jacobs RB21 (PPR) finish and RB12 (extrapolated finish) is his floor. I don't foresee too many scenarios where he accounts for less than 20 receptions in a season, moving forward. If that is the case, can you imagine what his ceiling is, with even the slightest uptick in both targets and offensive snap share percentage? My friends, do yourself a solid and penny up for Josh Jacobs now, before his price begins to skyrocket.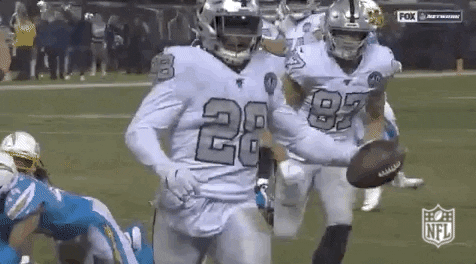 Make sure to follow Old Tom on Twitter @BombadilFantasy!