3. Robby Anderson:
This deep ball specialist has enjoyed a change of scenery this off-season, in which he finds himself reunited with an old friend in Matt Rhule. If you haven't had the opportunity to learn about their relationship, Old Tom will give you the MonkeyNotes version. Anderson, a redshirt sophomore playing defensive back at Temple University, was frustrated with his position/role on the team. One thing led to another and before you knew it Anderson decided to quit altogether. After realizing the mistake he made, Anderson reached out to Rhule, who was in his first season as head coach and requested to rejoin the team. Rhule welcomed him back, this time as a WR, but told him he was going to have to earn his scholarship. Anderson didn't disappoint posting a stat-line of 44 catches for 791 yards and 9 scores. However, after struggling to maintain his grades Anderson was dismissed from the University and once again found himself on the outside looking in. This is where the bond between Rhule and Anderson really takes off. Matt Rhule spent a good chunk of his time-fighting Temple University to change its policies, in regards to how athletes could re-enroll after academic dismissal. In 2015, after winning his case and convincing Temple University to rewrite its policies on this front, Rhule welcomed Robby back with open arms. This narrative has all the makings of a Disney movie, and just when you thought they lived happily ever after, we are gifted with a sequel. After being hired as the Carolina Panthers head football coach, this off-season, Matt Rhule found himself reunited with Mr. Anderson whom the Panthers signed to a two-year contract back in March. While that story is much more personal than fantasy, Old Tom is just here to tell you that this 27-year-old WR is the perfect complement to his running mate, in DJ Moore. No longer the WR1, Anderson is about to enjoy a great deal of success burning defenses' second-string corners. If you like big plays and high-ceiling assets, I'm here to direct you Robby's way. The reward could be very much worth your investment. 2. DJ Moore:
Is there a hotter dynasty asset, right now, than #12 in Carolina? 2019's WR 16 (PPR) is coming off the quietest/loudest 2nd-year breakout Old Tom can remember. The deceiving part of DJ's 2019 finish is of course the reality that it happened over the course of 14 games. Prior to his week 16 exit in which he only managed 9% of his team's offensive snaps, before leaving with a concussion DJ Moore was the WR8 (PPR) and only 7.2 points away from being the WR4. As we look to the future, in Carolina, there is no denying this team runs through CMC. However, you'd do yourself a grave mistake if you failed to appreciate the talent they also posses out wide, in Moore. The acquisition of Teddy Bridgewater is one that Old Tom firmly believes will help Moore's progression. No doubt an upgrade over the men (plural) DJ had slinging him the ball, last year, Teddy B. has already shown not only can he keep talented WRs relevant he can keep them fantasy relevant. Over the course of Teddy's 6 starts last year, #CantGuardMike orchestrated a stat-line of 65-52-640-3. Now, while that may very well be more of a testament to Thomas' greatness than anything, the point remains. If Bridgewater can pace Thomas for a 173 target season over a six-game span, he can surely continue to pump fire into this already blazing young man.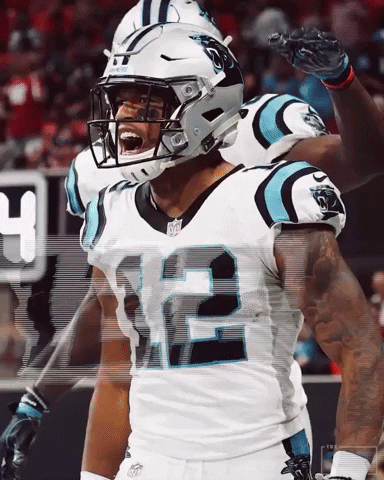 Christian McCaffrey:
Well, here he is folks. Only the 3rd ever member of the prestigious 1,000/1,000 club, this freshly turned 24-year-old RB is arguably the 1.01 dynasty asset and you know what? Old Tom has no reason to argue. If you ever have a few minutes to get on Google and look up the feats CMC has already accomplished in the NFL, I don't think you'll leave disappointed. My personal favorite is the one where Christian McCaffrey joins Michael Thomas as the only players in NFL history with 300+ receptions in their first 3 seasons. Yes, you read that correctly. 2018's 3rd overall fantasy scorer (0.3 points behind Saquon) used 2019 as his platform to let the world know he's as special as they come. While Old Tom understands he carries the heaviest of price tags, I'm still advising you to check on your CMC owners and find out what exactly said the price tag is. If you are lucky you may just stumble across one of those mindsets that are intent on cashing out at the highest possible return of value. Push reason to the edges here and strongly consider this purchase, my friends.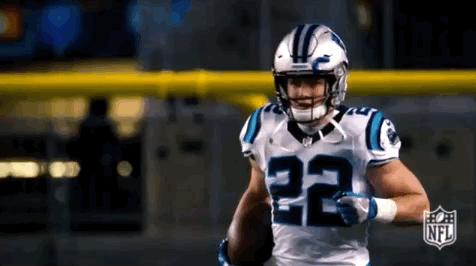 Make sure to follow Old Tom on Twitter @BombadilFantasy!