3. TJ Hockenson:
There's no denying that TJ's rookie season did not go according to plan. However, the good news is that while the statistical production wasn't entirely there, the snap percentage was. Before coming up lame heading into the team's week 12 showdown with Washington, Hockenson was finding himself in on 66% of his team's offensive snaps. Old Tom has always said that the TE position is the hardest to hit on when it comes to fantasy production. Please don't let an injury-shortened and statistically under-performing rookie season be the reason you sour on last year's rookie TE1 and the #8 overall NFL Draft selection. I have plenty of future visions resembling his rookie debut that saw him reel in 6 of 9 targets for 131 yards and a score. Be patient, friends.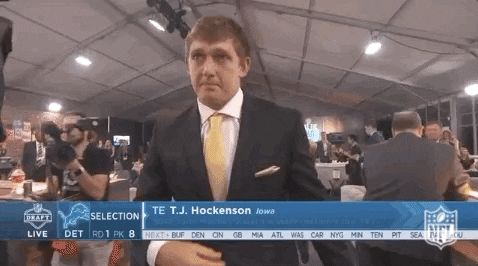 2. D'Andre Swift:
The 35th overall selection finds himself entering a bit of a muddy RB room, with Kerryon Johnson still in town. The good news though is that Old Tom firmly believes Swift is the superior back. Will Kerryon still have a role, in this offense? Yes, undoubtedly. NFL franchises don't spend the 43rd overall selection on a talented young man they intend to give up on after two injury-shortened seasons. My point is that while Kerryon will still have a role, Swift will begin his take-over process in 2020. We have no reason to believe that by the end of this season, Swift isn't the clear lead back, showcasing his impressive pass-catching abilities in this high-powered Lions offense. Dynasty owners, we got ourselves a gem in Detroit.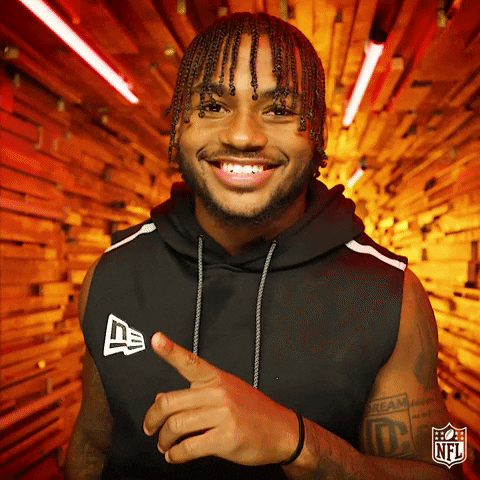 Kenny Golladay's
Old Tom remembers a time, in the fantasy community when buyers could use Golladay's "old age" as a gateway into trade negotiations. That concern however is no longer a credible (***whispers it never was***) reason to move on from this man in dynasty formats. Baby-Tron not only spent 2019 showcasing his playmaking ability, but he also did so in a way that vaulted him into a WR9 (PPR) finish. At just 26 years young this 6/4 214lb monster not only catches everything thrown his way, but he also finds himself on the receiving end of a quarterback who has thrown for an average of 4,465 yards a season, over the course of his 8 previous fully-healthy campaigns. The long and short of it is that Kenny G. is exactly the type of dynasty asset you want on your squad.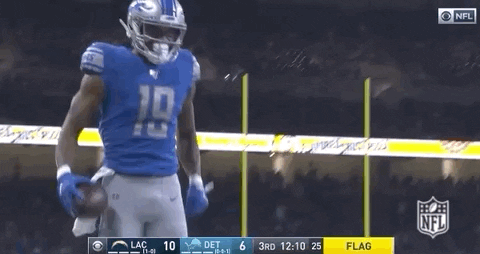 Follow me on Twitter.