Director: David Dobkin
Writer(s): Will Ferrell, Andrew Steele
Cast: Will Ferrell, Rachel McAdams, Pierce Brosnan
Synopsis: When aspiring musicians Lars and Sigrit are given the opportunity to represent their country at the world's biggest song competition, they finally have a chance to prove that any dream worth having is a dream worth fighting for.
For some time, ever since Will Ferrell stopped working with Adam McKay really, a "Will Ferrell movie" has not had that same force behind it like it used to. Will Ferrell used to be the IT man for comedy, but his recent adventures were ones that just could not find a steady rhythm. His movies lacked much comedy, and even worse they lacked much heart.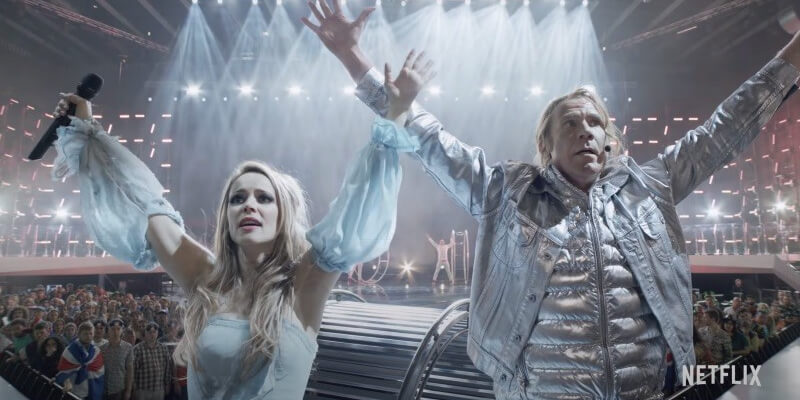 But, from the most unlikely of places, Will Ferrell has managed to at least finally make a film with a beating heart. When it comes to Eurovision Song Contest: The Story of Fire Saga, the heart doesn't just come in the beautiful songs performed throughout the movie, but the true and honest story or dreaming and finding your path.
I am not going to act like this movie is the best thing ever. The humor sadly isn't always there. There are many moments, especially during the first half of the movie, where it begins to feel dull and far too long for anyone's liking. It starts slow, and much of the humor, in the beginning, seems forced and overplayed. Rachel McAdams is fun as always, but there is nothing that this film does that differentiates it from the Will Ferrell flops of recent years.
But about halfway through the movie, there is a complete tonal shift, and for the first time in a long time, a Will Ferrell comedy finds its heart. This movie for a short amount of time really begins to get emotional and real. Having to deal with fighting so hard for what you believe and coming up short. This movie really manages to find a place of hurt and pain for being made fun of for something you have wanted to do your entire life. A scene around halfway into this movie shows an argument between Ferrell and McAdams and what they are fighting over, and the outcome of it can truly be heartbreaking. This moment is where Rachel McAdams really begins to take the film over.
There's a newfound drive and passion that Rachel McAdams and Will Ferrell bring to the table. Ferrell is funny, as he should be, but it is Rachel McAdams that manages to elevate this film past being a total flop. She breathes a breath of fresh air into this movie that was much needed, and she really brings an emotional edge that almost brought me to tears. McAdams beautifully remains funny and heartfelt and continues to prove her incredible acting chops. Dan Stevens was also a major standout here and brought some of the absolute funniest moments to the screen. Proving he is someone who needs more work, and maybe more comedic work at that.
The movie at times is quite funny and unlike anything, Ferrell has done. It manages to be humorous among some very emotional moments. If you managed to replace Ferrell in the lead this movie could have been something completely different. But, with all the highs and lows this movie has, the music doesn't miss any notes. The "Song Off" was one of the coolest on-screen mashups since Pitch Perfect's "Riff-Off". The song for the contest in "Double Trouble" is extremely catchy and performed very well. And, the climactic song "Husavik" is a song that, on its own, is so incredibly powerful you really feel that performance. This song needs to hit the radio, and if possible, Netflix needs to submit this for the Oscars.
Final: For the first time in a long, long time, a Will Ferrell movie has a heart, and that heart is found in Rachel McAdams. Eurovision Song Contest: The Story of Fire Saga may not hit all the beats all the time but still does enough to make this an enjoyable and at times emotional watch. Come for the comedy, stay for the music.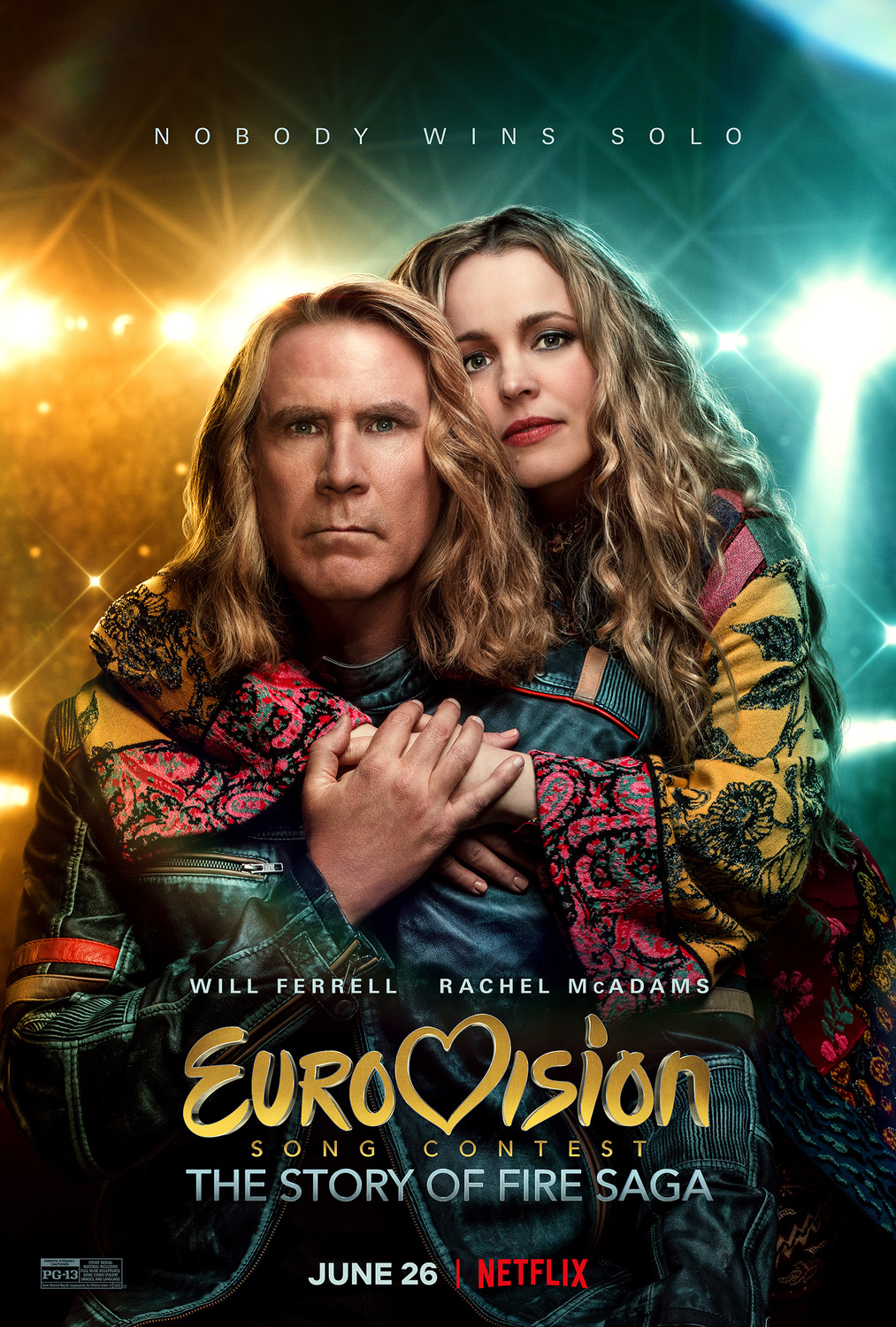 My Score:
Current Tomato Score: 58%
Current Metacritic: 47
Current IMDb: 6.7/10
Awards Prospects: Best Original Song
Jacob is a film critic and co-founder of the Music City Drive-In. He is a member of the Music City Film Critics' Association and specializes in the awards season. You can find him on Twitter @Tberry57.