Director: Jason Orley
Writer(s): Jason Orley
Cast: Griffin Gluck, Pete Davidson
Synopsis: A teenager comes under the guidance of his destructive college dropout best friend.
There comes a time in everyone's lives where they are forced to grow up. You hold on to the moments that once seemed perfect for as long as you can, but there are times where you hold on just a little too long. Big Time Adolescence is a movie about holding on to the moments that once made someone feel like they could fly. You rise up and bring people with you up as well. The shitty thing about it is, when you fly too close to the sun, you are bound to get burned.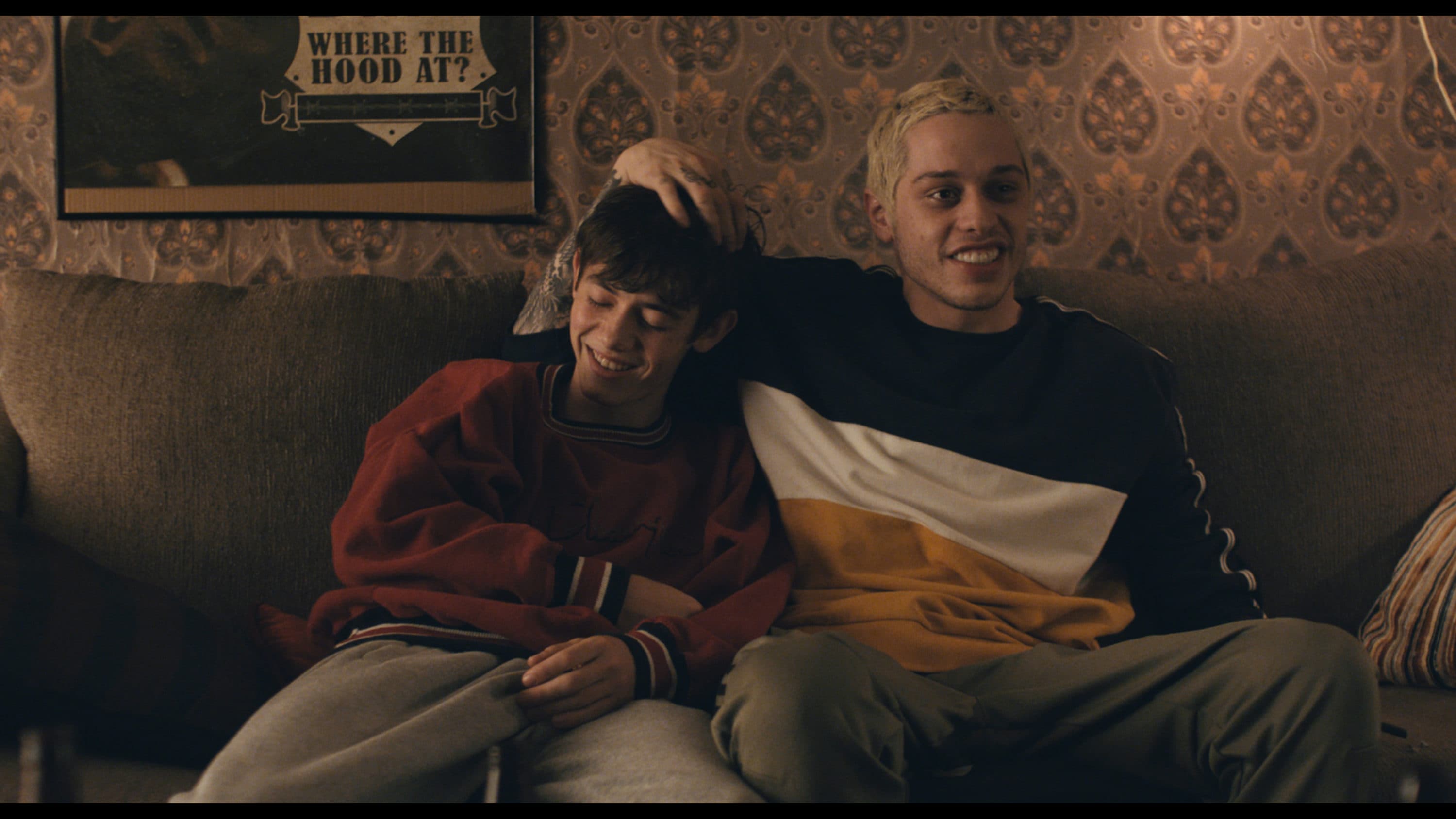 Zeke (Pete Davidson) in this film does just that. Someone who doesn't want to grow up. A 23-year-old whose best friend is a 16-year-old he introduces to many things like drugs and alcohol. He rarely looks at his life as what he is doing wrong for Monroe (Griffin Gluck), or Mo, and more so what he can do to try to remain his youthful self. He is not only a brotherly figure to Mo but a fatherly one as well. Pete Davidson is wonderful in this film in such an unwonderful way. It is depressing at times, and a more realistic performance than one might think. There is a scene where his girlfriend Holly (Sydney Sweeney) leaves him. Zeke constantly says he cares but does not even manage to get up from his table, or even stop eating his cereal.
In the most unflattering of ways, Pete Davidson shows someone who is doing just enough to get by, and someone who really doesn't have anything going for him. It makes sense that a high schooler would latch on to this kind of lifestyle because high schoolers do not want to look up to people who work 9-5 jobs and pay bills, they want to look up to people who live free. Even when Zeke finally does realize that he needs to grow up, he already knows he has hurt enough people to the point where he truly is alone. They didn't really dive too much into that, and you have to pick this up on your own for the most part. I wish the film would have dove into Zeke's loneliness a tad bit more in this film.
One thing this film got extremely right was the portrayal of high school and more specifically high school parties. It was nice to finally see a film that didn't show a "Project X" party being the "norm" for high schoolers, and that when one party got just a little bit of weed it became the best party they have ever been to. It could have been the scale of the film, or it could have just been a smart move by the filmmakers to try to show a more realistic look at high school.
While they did not touch more into the emotional side, and played it safe for the most part, the humor of the film really did stand out. You understand why Mo cares so much about what Zeke thinks, and much of the film is really funny. Pete Davidson again brings a ton of humor to the role.
I will say the scale and scope of the film did seem a little too "TV movie" ish. I am not going to let that cloud my judgment too much, but there were times where I felt like the look and feel of it was something I wouldn't see on the big screen. I actually give this movie some props in recognizing that and releasing it on Hulu so it kind of fits that spectrum. I also wish this film would have taken just a few more risks. Some of the absolute best "coming of age" movies have that gut-punch realization moment. This movie tried, but even when Mo said he didn't want to be like Zeke, he was exactly how Zeke was a few scenes earlier. The ending of this film brought a little bit of emotional weight, but Zeke could never get out of that "character" he was portraying. I wanted him to feel some recognition or guilt in what he had done, and even if there was a little bit there, it was not fleshed out all that much.
Final: Although it lacked in the real emotional punch I was wanting, Big Time Adolescence is still an honest and truthful look at high school and growing up. Pete Davidson is wonderful and proves a film career can actually happen for him. Felt at times like too much of a TV movie, but nonetheless Big Time Adolescence is a wonderful entry to the "Coming of Age" genre.
My Score:
Current Tomato Score: 84%
Current Metacritic: 64
Current IMDb: 7/10
Awards Prospects: None
THIS FILM IS AVAILABLE ON HULU WITH A SUBSCRIPTION.
Jacob is a film critic and co-founder of the Music City Drive-In. He is a member of the Music City Film Critics' Association and specializes in the awards season. You can find him on Twitter @Tberry57.