Director: J.J. Abrams
Writer(s): Chris Terrio, J.J. Abrams
Cast: Daisy Ridley, Adam Driver, John Boyega,
Synopsis: In the last chapter of "The Skywalker Saga" the Resistance faces off against the First Order.
There was a promotional video that played before the film. It showed from the very beginning of Star Wars to now, and not only how much it means to the people who made it and the people who watched it, but it also showed how much it meant on pop culture as a whole. Star Wars is a cultural phenomenon all around, and the films that have aspired have touched the lives of so many people. This world would not be the same without this beloved franchise.
So, the end and the grand finale of the Skywalker Saga should have been a big blowout. A culmination of the 40+ years of work that went into making these films as magical as possible. Bigger fans of the franchise might love or hate this film. People who have a stronger connection than I will probably gravitate either way on this one, but for me, someone who has just an outside appreciation of Star Wars, this is nothing but hallowed and exhausting disappointment on the grandest of scales.
In the first hour of this film, we see J.J. Abrams attempting to play catch-up from The Force Awakens. It is essentially what J.J. Abrams's version of The Last Jedi would have been. The first hour of this film gets bogged down with even more training for Rey (Daisy Ridley), and the same feeble attempt to answer the question of whose Rey's parents are. It is the same stuff we, as an audience, have been given over the last three films, and it just has finally run its course. Every film in this trilogy has been of Rey's lineage, and her training to utilize her force. The Last Jedi did a complete 180 and made us believe her lineage did not matter, and that she alone was strong enough to do what she can do.
But what this film does so much, especially throughout the first half of this film, is an attempt to correct the ship. I was not a big fan of The Last Jedi when it was first released, but over time, and especially after this film, I have grown to truly enjoy that movie. The biggest thing that stuck out for me was originality, and with The Rise of Skywalker, we never got that. The same questions were being answered, even though we had gotten past that point. There was a refusal to let the past be and to move on. You can call it nostalgia for the biggest of fans, but the lack of a future for this film is what made it so painstakingly dull.
After the first hour ended, the film then began to run at light speed throughout the rest of the runtime. After they had spent so much time trying to catch-up to a certain point, they realized they were running out of time to tell their story. This second hour of the film could have been an entire movie on its own, but with how fast we were having to maneuver through everything the less and less I began to feel for these characters I really did enjoy to see. Moments in the second half of this film were unemotional to such a dull extent. I wanted to care more for what happened, but there was a level of cringes of fan service moments that never allowed me to fully engulf myself in this film.
While the back half of this film was much better than the beginning, there was almost a forgetfulness of what the first half was. This was at times a tale of two films, except the films only rarely coincided with one another. This movie hits a point of seeming and feeling nonsensical to where I was completely taken out of it at the end of the film. The care I had for these characters were lost, except for the best Star Wars character in Kylo Ren, and the attempt to wrap everything up felt incredibly forced. We never received the tender moments we got in the previous Star Wars films and instead were served with nonstop action and fan moments to where the substance of the film was lost.
There were so few risks taken throughout the film, and the stakes were made so low because of it. Instead of risks, we were given moments that stick out as major head-scratchers that honestly do not fit with the tone of the film. I heard audible groans at times from the people in my theater from some of the decisions that were made in this film. I honestly do not know if there will be another Star Wars film in this saga, but this film did not give me any sort of finalization.
Final: Star Wars: The Rise of Skywalker is a grand disappointment for such a beloved franchise. Being a lover of film before I am a lover of Star Wars, I cannot truly tell what a major fan will feel about this film. There were little to no risks taken by any of the creatives who worked on this film, and the fan service moments can only hold up for so long. There was no sense of direction, and a feeling of refusal to let the past be and to move on to the future. It was not awful, but it really wasn't great either. I hope that true Star Wars fans are satisfied and are happy with the final product, but for me… it didn't work.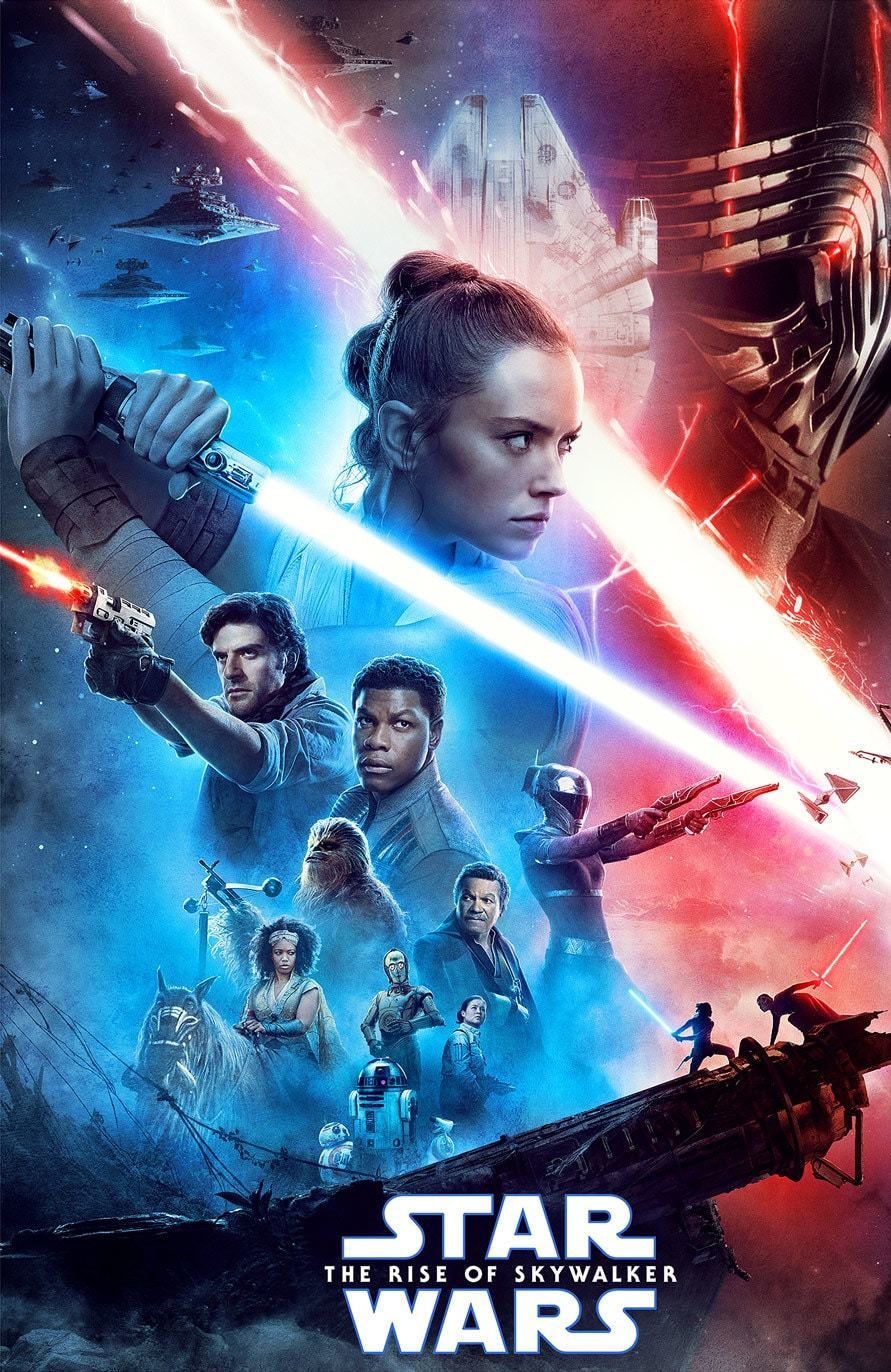 My Score: **1/2
Current Tomato Score: 58%
Current Metacritic: 53
Current IMDb: 6.9/10
Jacob is a film critic and co-founder of the Music City Drive-In. He is a member of the Music City Film Critics' Association and specializes in the awards season. You can find him on Twitter @Tberry57.