Director: Clint Eastwood
Writer(s): Billy Ray
Cast: Paul Walter Hauser, Sam Rockwell, Kathy Bates
Synopsis: After the bombing of the 1996 Olympics in Atlanta, Richard Jewell, the man who found the bomb, becomes suspect number one.
This is not a full return to form for Clint Eastwood, but it is a step in the right direction. Richard Jewell is back to what Eastwood does best, and that is slow-moving character studies. This film might be held up by the performances from this cast, but each of the cast is given their time to shine in a way to tell Richard's story.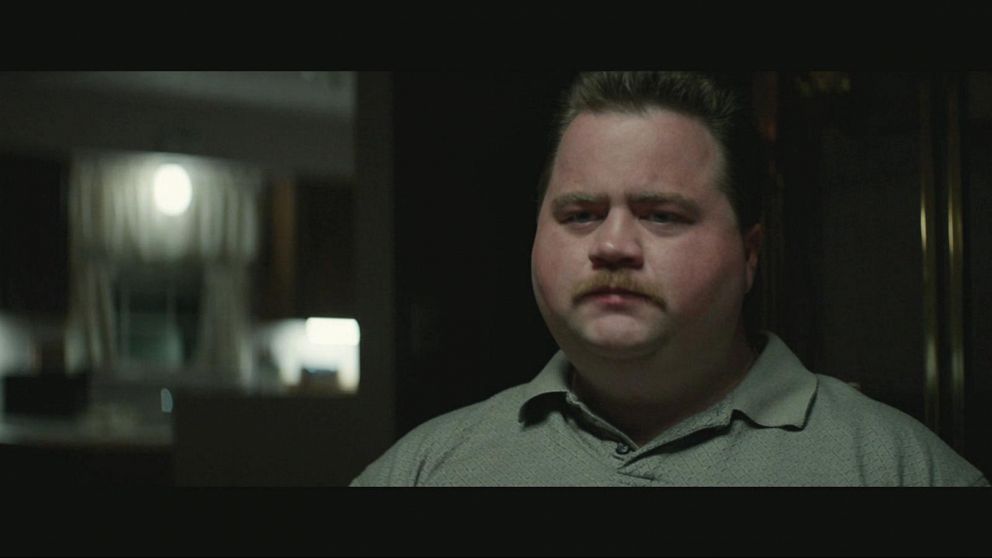 Clint Eastwood tries to give us as much of Jewell's (Paul Walter Hauser) story as we can. Starting in 1986, we see how Watson Bryant (Sam Rockwell) and Jewell become acquainted with one another. Forming a connection that does not matter as much then as it will in the future. Eastwood also shows us how Jewell is dedicated, and sometimes too dedicated, to upholding the law. He has a stint being a security guard at a college campus, and we get to see how his infatuation might go too far at times.
All this is doing is helping to lay the breadcrumbs that will connect back to Jewell. And that is what this film is all about is, connection. Kathy Scruggs (Olivia Wilde) is played very well by Wilde, and she is the one who first connects Jewell to the public eye as a suspect for the bombing. She gets her information from FBI Agent Tom Shaw (Jon Hamm), and a narrative has begun around Jewell's name. They connected him to the case because he "fit the bill".
This is where I have a minor issue with the film. Just like how Watson Bryant is attempting to clear Richard's name to the country, it seems like Clint Eastwood is trying to do the same thing 23 years later. Richard Jewell is never seen in any sort of light other than innocent. Of course, there are some small things like his plethora of guns and his previous arrests, but none of those are really used against him in any real way. A narrative was built against his name and as an audience, we do not get to try to make the decision on if he did it or not. Of course, he didn't and the real bomber came out soon after, but adding a layer of questioning on Jewell's part could have helped to make the film that much more engrossing.
What we get of Richard Jewell is a bumbling wannabe cop who always wants to "do the right thing". He helps his accusors in any way possible because he feels like "he is law enforcement too". This part I did really enjoy and gave not only Paul Walter Hauser's best scenes but Sam Rockwell's as well, who might give a better performance than both of his Oscar-nominated ones. You could see the pain and hurt that Jewell was feeling build-up through PWH, and when Bryant pushes him that little bit you seem him explode on the screen. This performance was filled with nuance and grace and was so beautifully done. PWH delivers an absolute heater at the end of the film that left me under the impression that this is not the same character actor anymore. This is a leading man, and hopefully, this film can help push him into bigger and better roles.
Kathy Bates was the standout of the film though. As someone who wants the world to be proud of her son, and cannot reason to understand why everything is going on, she gives an absolutely devasting and heartbreaking performance. Her monologue towards the end of the film is immensely powerful. Overall she gives one of the top Supporting Female performances of the year.
What Eastwood does so well in this film are the small character moments. He does well with the big blown out action scenes as well but unlike some of his previous work, he is not focused on the wrong things. As I said, this film seems like it is still trying to prove Richard Jewell's innocence, and in doing that we are given the small moments of recollection and fighting because someone wanted to do the right thing. He does not focus too much on what happens before the bomb but gives us everything after that helps provide substance to this film. Jewell is scared and begins wondering if there was more he could have done to save more lives. It really can get heartbreaking at times.
Final: Richard Jewell may not bring too much to the table other than an actor spotlight, but it's a start for Clint Eastwood back to return to what made him so good in the past. This film boasts an impressive ensemble of performances with Sam Rockwell, Kathy Bates, Olivia Wilde, and of course Paul Walter Hauser giving top-line work. This might at times seem like it is still trying to prove Jewell's innocence, but that's okay. A solid work all around.
My Score: ***1/2
Current Tomato Score: 73%
Current Metacritic: 69
Current IMDb: 7.3/10
Jacob is a film critic and co-founder of the Music City Drive-In. He is a member of the Music City Film Critics' Association and specializes in the awards season. You can find him on Twitter @Tberry57.