Even though summer blockbuster season is now upon us, filmgoers should also take the time to watch and support smaller, independent films. I recently had the privilege to watch Things We Like, a movie by writer, director, and star Adi Jahic about a young woman named Georgia (Emma Kulhman) who decides to skip out on her simple life and set forth on a new adventure including meeting her internet friend Peter (Jahic). The film is set to premiere at the Philly Independent Film Festival on May 17th.
The film starts at her home in Berlin, Vermont. Georgia cancels all her future plans and appointments, packs a bag, and heads out to leave, hoping to drive across the country to Montana. Her housemates are a married couple, and they invited their group of friends over to their house that day. The film easily shows the difference in the generations. They think Georgia's crazy for meeting and visiting someone she met online and her housemates are clearly embarrassed. Georgia wants to travel without a plan in mind, but the "adults" think they know better. The "adult" conversation is surface-level and full of gossip, and they revert to alcohol to ease them into comfort. I loved the way Georgia is positioned in the scene because it hows exactly how she's feeling. She's stuck in her chair facing against everyone else on the couch, isolated and alone.
She heads to Boston, the first stop on her tour across the United States. She meets Peter, who she initially met on Reddit, for the first time in person. The two actors have charming chemistry, especially Jahic. One of the best things about Things We Like is how honest and real it is, almost like the camera is a fly on the wall and this is actually happening. There is an awkwardness between Georgia and Peter that is so relatable. They've been picturing each other in their minds for the last few months and now they have to adjust the image they've created. Although, the nice thing about talking to a stranger is the ability to open up completely without fear. Their lack of context for your life allows you to reinvent or become your truest self, even if it is only for one person.
They talk about their goals as they eat the pasta dinner Peter cooked. Georgia admits she was originally a Communications major at the University of Vermont because she wanted to pursue politics because "it matters." The urge to do something that matters to the world is inherent to the current generation where being ethical and accepting are our values, and a person's politics is at the center of that today. On the other hand, Peter's dream is to be a musician and write songs, though he's been having trouble writing recently, especially once he got screwed over by a person who commissioned him. Jahic follows his story up with one of my favorite lines in the screenplay that hits straight at the heart of anyone with big dreams.
Another important theme is just how differently two people can read a situation and how they interpret the signs. Jahic easily touches on how dating in the modern era is such a minefield, especially since the internet is inherent to it. When their roommate Matt (Simeon Webb) comes into their apartment, there is a new burst of personality at the perfect time. As he speaks about his day, he relays to Georgia his male view of the experience she is having this very moment with Peter. It was such a funny moment, being in on the joke that Matt can't understand. Everyone is sending mixed messages and nobody is communicating clearly.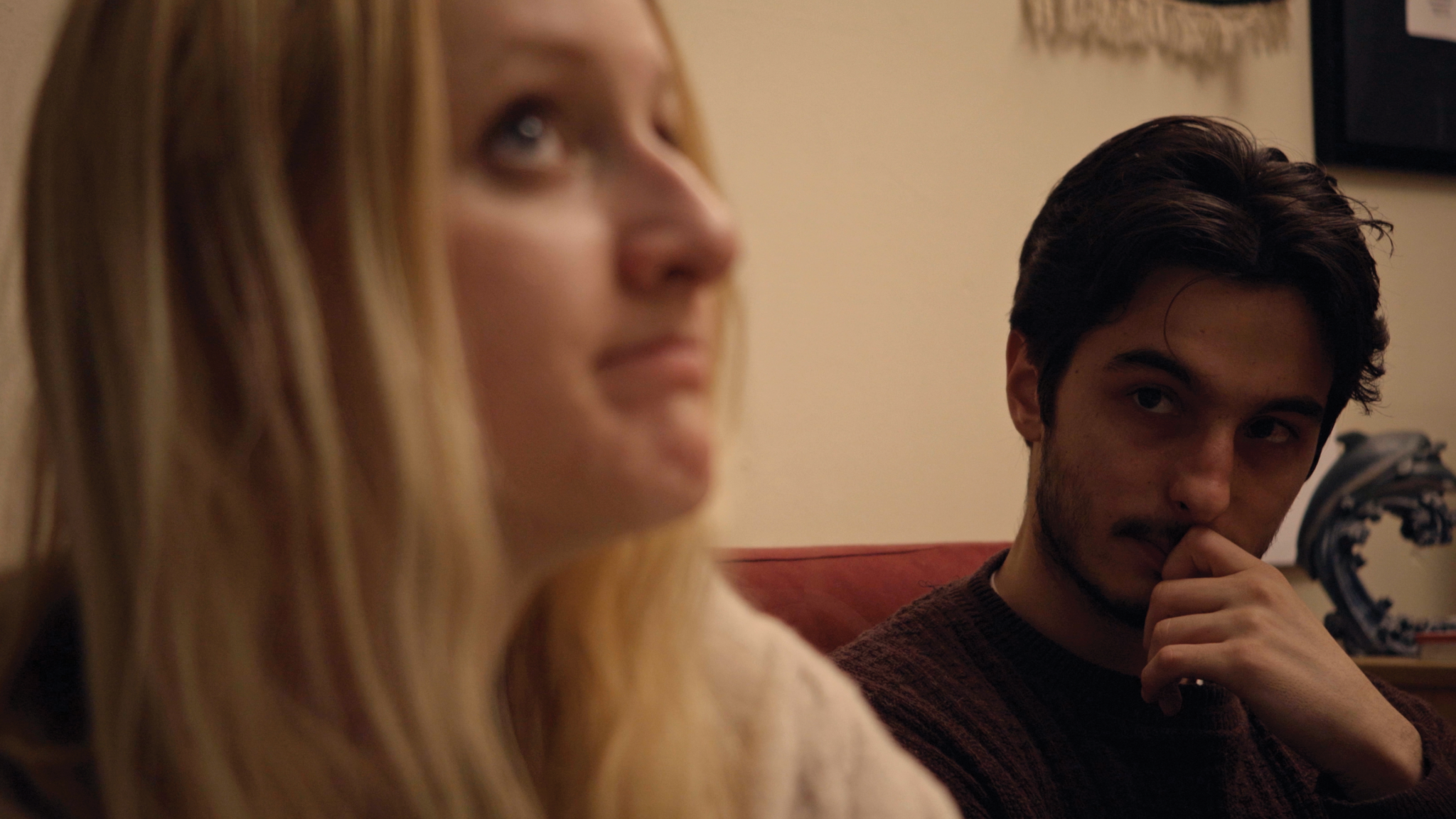 I had a great time watching Things We Like. Some of my favorite moments in the film include Georgia getting fed up with the visitors and leaving the room without a word, admitting she doesn't want to cook because she's so tired, and screaming her head off with frustration in her car. These are all moments that I've experienced before. The story is really well crafted and has so much to say. The shot selection and the blocking of the characters did a great job of telling the story, and the editing felt intentional and well-paced. Things We Like pinpoints relatable Gen-Z feelings and experiences and nails them across the entire film through the point of view of a young woman the day she takes the first big risk of her life. It is a wonderful choice for anyone who wants to support independent cinema and new and upcoming filmmakers like Adi Jahic.