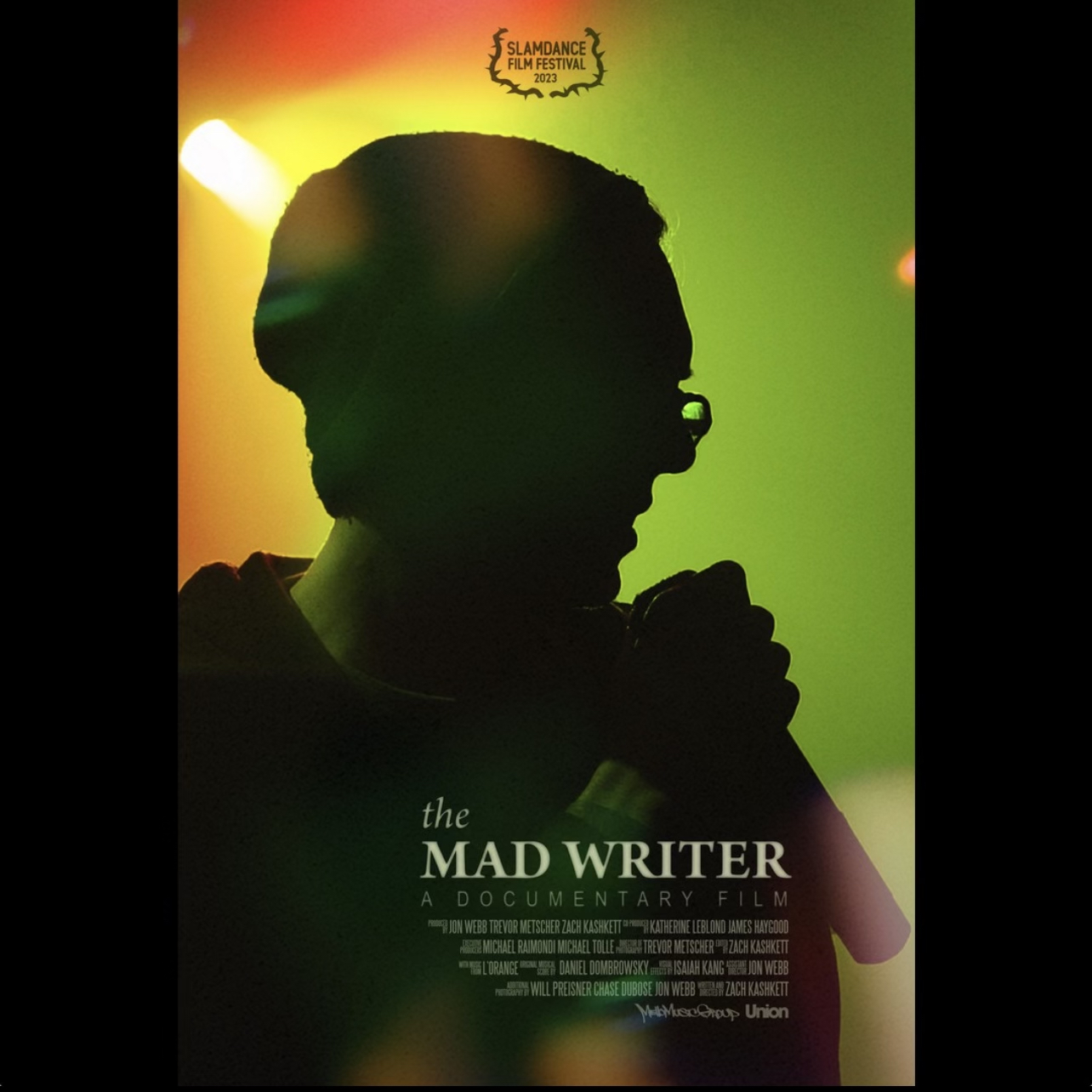 January 3, 2023 (Los Angeles, CA) Slamdance Film Festival 2023 is celebrating twenty-nine years of indie films with its return to in-person after three years. The Mad Writer is one of nine feature documentaries and only one of two music documentaries. The film festival will take place in-person in Park City and Salt Lake City, Utah January 20-26. The festival will also screen virtually on the Slamdance Channel January 23-29.
Rising hip-hop phenom L'Orange is dealing with mysterious tumors in his ear canals, and the film takes us on his journey of fear of the unknown and what this could mean to him as a musician. We see L'Orange struggle with depression and anxiety as he undergoes several surgeries that threaten both his hearing and his career in music.
This is Zach Kashkett's directorial debut heading into the festival. "L'Orange is one of my oldest and best friends. He's also one of the strangest people I know, and I've always been fascinated by the unique way that he sees the world. When I first approached him about making a documentary on his life, he told me it was the dumbest idea I'd ever had. I'm grateful he gave me the chance to prove him wrong." – Zach
The 70-minute documentary feature is in the competition category at Slamdance 2023. Zach Kashkett (Shawn Mendes: In Wonder, Sins of our Mother, Always Jane) wrote, directed, and edited the film. Trevor Metscher (The Originals, The Accountant) served as Director of Photography. The film is produced by James Haygood (Fight Club, Panic Room, Tron: Legacy), Katherine LeBlond (Selena Gomez: My Mind and Me, Janis: Little Girl Blue, Prophet's Prey), and Jon Webb of Westbrook Ent (The New Adult), as well as Kashkett and Metscher. Executive producers are Michael Tolle (Founder of Mello Music Group) and Michael Raimondi (A Beautiful Curse, Arctic, Always Jane), and Union Editorial, LLC.
The Mad Writer Screening Information:
Treasure Mountain Inn-Friday, January 20, 2023, at 2:45 pm with a Q&A to follow and Tuesday January 24, 2023, at 1:00 pm