"It was not a regular documentary. It was something to behold." This sentiment, from special guest Greg MacGillivray, came from a regrettably deleted section of this interview where Mr. MacGillivray discussed the lengths the filmmakers went to project "Five Summer Stories" along with magnetic tape projecting rock music from The Beach Boys and HONK, "like a rock concert…" as this film toured and earned it's reputation as the greatest surfing film ever made.
I found myself listening as he poured information and you can view just a few of the highlights here:
"Five Summer Stories" chronicles a transitional era of surf culture, pushing filmmaking in its' time and drawing closer to the individuals, movements, and actions that helped define that culture in a movie that transcended its' core audience. It's relaxing but engaging, exciting and beautiful with a non-traditional structure that reflects the passions of the filmmakers behind it.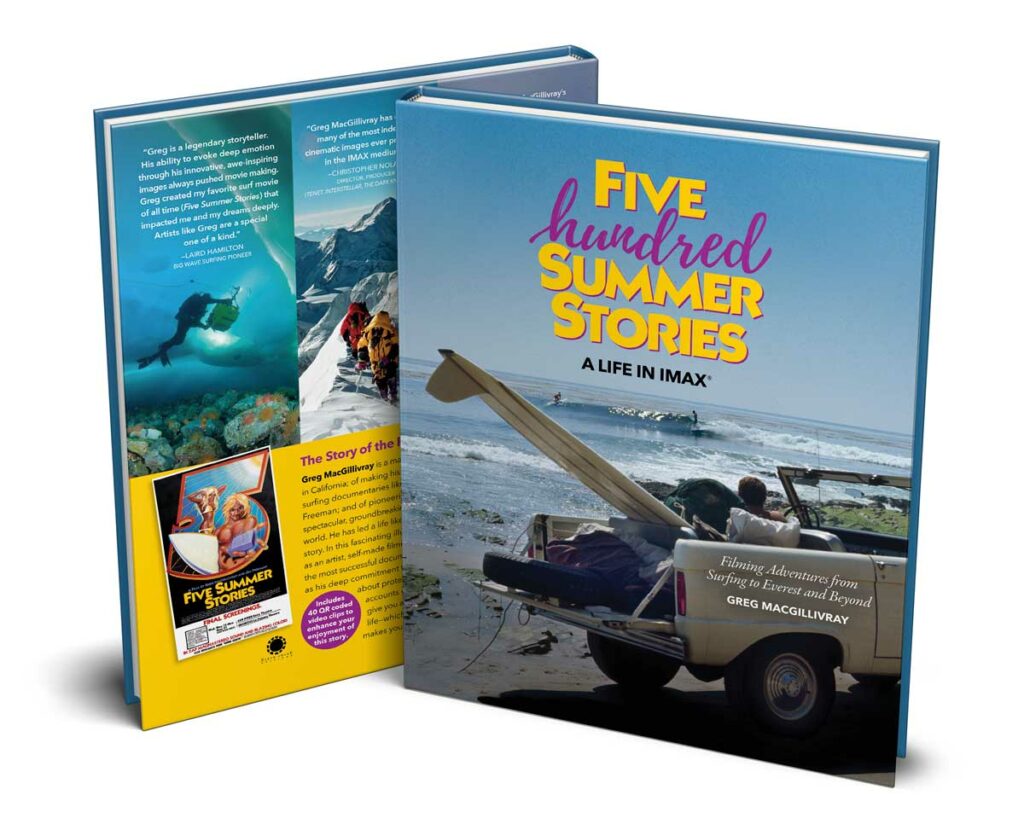 This is a movie with a legacy and a filmmaker deservedly celebrated. You can watch "Five Summer Stories" and read "Five-Hundred Summer Stories" soon, as screenings began in southern California on August 10th and will continue throughout the U.S., so find a screening near you if you can!