It all comes down to this. The culmination of the 2021-22 men's college basketball season is finally here, as the Final Four in New Orleans begins Saturday, April 2nd. There have been bracket busters and more twists than anyone could ask for. Huge upsets have been abundant during this year's NCAA tournament. Left standing are four programs that have taken very different paths to get here.
We have four of the bluest blood programs in college basketball participating, Duke, North Carolina, Kansas, and Villanova. These four programs have combined for 17 National Championships and 60 Final Four appearances over the course of college basketball history. We have the new winningest all-time program (Kansas) as well as the winningest all-time coach (Coach K) that is on his retirement tour. At least three of the top coaches in the sport are on display (Coach K, Bill Self and Jay Wright) with one who seems to be on his way to becoming one (Hubert Davis).
College basketball's final weekend all comes down to this, with the national championship game being played Monday evening after the Final Four games on Saturday. Will Duke carry Coach K out one last time, triumphing for a 6th national title with a storybook ending to a legendary career? Will UNC destroy those hopes on Saturday with the ultimate defeat of Duke and Coach K in the first tournament matchup in this historic rivalry? Can Jay Wright use his limited rotation to cement himself as a titan of the sport? Or will Bill Self put the NCAA allegations firmly in the past with his second title at Kansas? I cannot wait to find out.
Below you will find a preview of each game as well as my pick to win each of them. There will also be a gambling pick for those who partake (responsibly, of course) and my final pick for the national champion.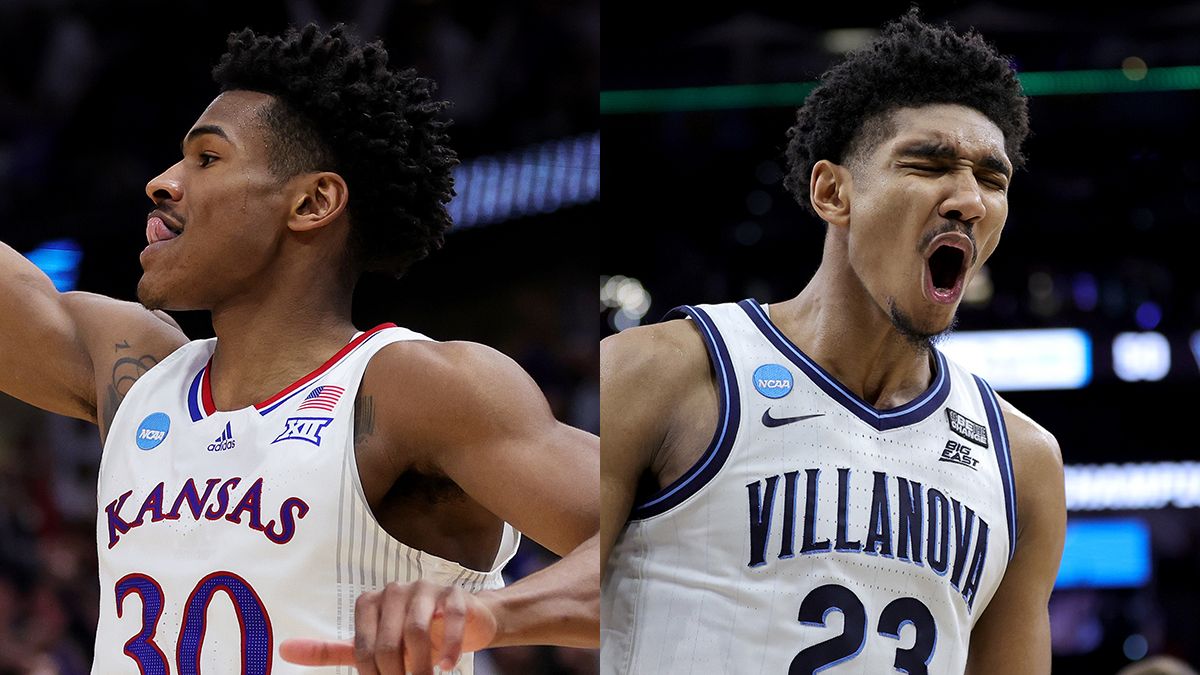 (2) Villanova vs. (1) Kansas @ 6:09 PM EST on TBS – Kansas -4.5 o/u 133
Villanova received terrible news when they found out that Justin Moore, their defensive ace, would be out for the Final Four with a torn Achilles during their Elite 8 victory over Houston. A tall task for the Wildcats got a lot taller. Without Justin Moore, Jay Wright's team goes about 6 guys deep. Bill Self and the Jayhawks will be able to throw more bodies than Villanova can deal with, so I expect Kansas to win this game. If Remy Martin can play like he did during the first weekend of the tournament, then Kansas can win it all. The Jayhawks must feel good getting all the way to the Final Four without playing their best basketball yet, but Villanova is good enough to catch them sleeping if that continues.
Pick: Kansas
Bet Pick: Under 133
(8) North Carolina vs. (2) Duke @ 8:49 PM EST on TBS – Duke -4 & o/u 151
This may be the matchup of the 2000's when it is all said and done. Duke and North Carolina have met 257 times total, with North Carolina ahead in the record books 144-115. However, these two teams have never met in the NCAA tournament. What are the odds that it would happen for the first time during Coach K's retirement tour? If you were a cynical person, you would think the NCAA made this happen. Anyway, Duke comes in playing better than almost anyone has during the season. Paolo Banchero is playing like a man possessed offensively, but could potentially be exploited on the defensive end by Brady Manek. UNC is undefeated when Manek scores in double figures, and if Banchero is defending him there is a good chance that happens. We will see if Duke can avenge the loss from Coach K's final game at Cameron Indoor or if UNC will put the final nail in the coffin of Coach K's career. I hope for one but think this game goes the other way.
Pick: Duke
Bet Pick: North Carolina +4
National Champion – Duke
After 42 years as the head coach of Duke, Coach K will go out on top. Everyone has been saying that each game during the tournament is going to be his last, but the Blue Devils just keep on winning. I believe they cut down the nets put a nice bow on his career at Duke. The story is writing itself as we speak, and there doesn't seem to be any other ending than a 6th national title for Coach K and the Blue Devils.