From Jimmy V's 1983 Wolfpack taking down Phi Slamma Jamma, to Villanova defeating Patrick Ewing's Hoya's two years later, all the way to UMBC shocking the college basketball world by becoming the first 16-seed to knock off a 1-seed in 2018, the NCAA tournament never fails to deliver. There's a reason it's called "March Madness," after all.
As we move into the first true "post-pandemic" tournament (get your shots, people), I think we're in store for a wild ride. Sure, it's a gut-feeling, and maybe I'm wrong. Maybe Gonzaga cruises to an easy title, and Mark Few can finally get the WCC inferiority complex off his back. Maybe ESPN will get its 30 for 30 and Coach K will win a title in his final year. Who knows? And that's exactly my point.
40% of all brackets have Gonzaga as the eventual champion, and as of now, Vegas agrees. My nature as a "fade the public" bettor, however, tells me that this level of relative certainty in the outcome of the tournament means that nobody really has a clue.
8 predictions that COULD play out over the next 3 weeks: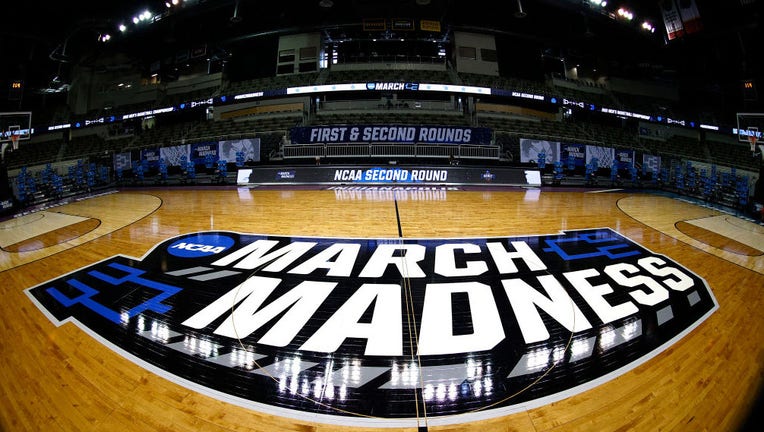 1. Not a single 1-seed makes the Final Four
I'm not sold on the Zags. I've watched more Gonzaga basketball this season than I care to admit and they are missing the one thing you need in March: guard play. Baylor is beatable, and their path in the East region is brutal. Kansas, who admittedly I don't think deserved a 1-seed to begin with, is inconsistent at best. Arizona is the one question I have, and I'm going to rely on my anti PAC-12 bias here. If they advance to the Elite 8, they will likely have a Tennessee team waiting for them that is playing as hot as anyone in the country.
2. No SEC teams make it out of the first weekend
Look, it's possible. LSU just lost their head coach, and even if they make it out of the round of 64, Wisconsin should handle them pretty easily. Alabama is as inconsistent as anyone out there, and Arkansas is one JD Notae off-night away from taking an early exit. Auburn may have the number one pick on their squad, but their guards haven't shown the ability to control a game. It wouldn't surprise me if they lose their opener against Jacksonville State (we'll get to that later). Tennessee got hosed on their seeding, and a second round matchup with Colorado State will be a hard game to win. Kentucky is in a similar situation. A second round matchup with a 30-2 Murray State team is a tough draw, and if Oscar gets in early foul trouble…?
3. On the other hand, two SEC teams can make the Final Four
Kentucky and Tennessee are my best picks for this scenario. Both of these teams check a lot of boxes, and if they get past some tough, early-round matchups, I think they're both set up well to make a run to New Orleans. Both teams are deep, have guards that can take over games, shoot the ball well, and are battle-tested.
4. Davidson makes a run to the Elite 8
If Davidson can knock off Tom Izzo in the first round, I think they go on a run. The Wildcats have 4 guys that average in double figures and have no problem letting if fly from deep, connecting on nearly 40% of those shots. Duke will obviously be a challenge, but crazier things have happened.
5. The National Champion will be a 4-seed or lower
Here's who can do it:
Iowa– They flat-out score the ball. Oh, and Keegan Murray
Davidson– see above
Alabama– a team that can beat anybody, but also lose to anybody
Providence– has shown the ability to win big games
Illinois– skilled at multiple positions
Murray State– If they get past Kentucky, watch out. Any team that wins 30 games in a season is capable of winning 6 more
6. At least one of the top 8 teams loses in their opener
Is it really out of the realm of possibility to see a 1-seed or a 2-seed get beat in their first game? History says it's not. My money is on Jacksonville State to upset Auburn. Jacksonville State lost on the road to Alabama by 6 points while Auburn won their game in Tuscaloosa by only 4 points, and were outscored in the 2nd half. I understand that the transitive property doesn't necessarily apply here, but I'm just sayin'.
7. Iowa will be the only 5-seed to win their opening game
The 5/12 game is notorious for creating at least a couple of bracket busters early in the tournament. This year will be no exception. And to be honest, I'm not suggesting that Iowa is a lock to win their contest against Richmond. But, the Hawkeyes do have one thing that the other 5-seeds don't: Keegan Murray.
8. The National Player of the Year also wins a Championship
Whether it's Oscar Tshibwe or Johnny Davis, you'd have to feel good about your odds of cutting down the nets with either of these players on your team. Better yet, there's a path for these two squads to have a rematch of the 2015 Final Four in this year's championship game. I'm not sure how Kentucky fans will feel about that, but nonetheless, that would be a fun matchup.