Director & Executive Producer: Chris Smith
Executive Producers: Chris Smith, Ryann Fraser, Mark Emms
Plot: New York's strangest scandal exposed. Millions of dollars, immortal dogs, and secrets lead to a twisted tale of love turned criminal.
Debuts on Netflix on March 16, 2022
Look, I truly believe if there is a fad to be had, there is a controversy behind it or a documentary that will come out about how one of the people was scamming some money off the backend. It has been seen within the megachurch, yoga, weightless diets and countless other things over the last decade. So, am I surprised here we sit to tackle the Vegan side of the world? No.
She met the guy on Words with Friends, WHAT!? It sounds about as crazy as it seems. This guy had everyone fooled that he was this undercover-style agent on top-secret missions. He just had this facade built up that he was a wealthy man but a mysterious background that could talk his way into things and out of them. Shane was a CONMAN of all conmen.
Shane (or Anthony) had more red flags than anyone in the world, yet love can make us entirely blind to the world.
One of the biggest issues with Netflix's docuseries is there are way too many episodes. They try to drag out a story that could be one two-hour documentary or even two one-hour specials. Another thing they do is the dramatic re-enactments with the stories, and I am just not a fan of these on any level.
These stories are so crazy actually to sit down and hear. The way he had this stranglehold over her for so long made her give millions lose her restaurant, her friends, everything was in chaos over what he was doing to her.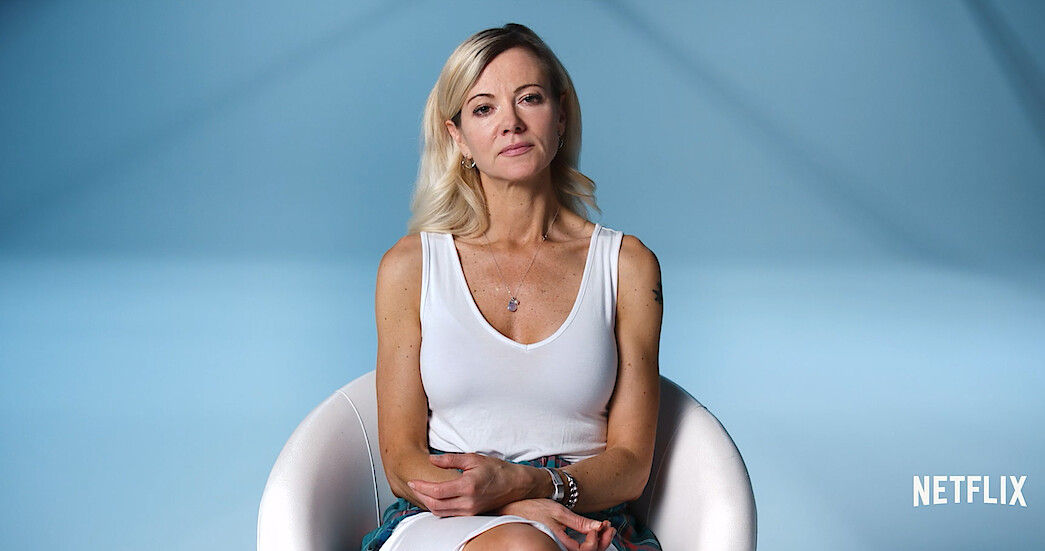 Look, I'm not one to throw out all these accusations, but Sarma is not as guilty as Anthony by any means. What he did to her was wrong, but she isn't innocent either. Sarma used so many people in her run throughout this. It might not have been in the depths of Anthony, but she was terrible and this paints her in a pretty light. Time and time again, they show her talking about what happened and we are supposed to believe that she had NOTHING to do with this? I can't. I mean, they even end the doc with her talking on the phone with Shane like nothing ever happened. There is a much deeper story here than what we heard.
Another issue that stems from watching how these two people cost people millions of dollars, heartache, pain, all of it, only to spend minimal time in jail? Our system favors one side and it always comes to light. Overall, it's an overstuff documentary about a truly insane story. You are invested because you want to hear how this all unfolded. However, the documentary could've been told in two parts of one whole film.
The Verdict: C+