Good morning and welcome back to our weekly college basketball power rankings over here at Music City Drive-In. For those of you who may have meandered over here after football season ended, not really knowing what to do with yourself with no idea who is who in college basketball you have come to the right place. Here we rank the top 20 teams each week and give three games to watch during the upcoming week. Those who have returned, you know the drill here. We have a little bit of shifting among the top teams here, but for the most part, no real huge falls among the cream of the crop. With that being said, let's get to the rankings and as always, the previous weeks' ranking is in parentheses.
Gonzaga (1) – 23-2
Gonzaga is going to enter the NCAA tournament as the number one overall seed, barring a completely unbelievable loss. They have clinched their tenth straight WCC title and will enter the conference tournament as the number one seed. This is your tournament favorite heading down the stretch of this season, they do not really have a weakness at this point.
Arizona (4) – 24-2
The Wildcats struggled at times this week but did what good teams do and that is win games they probably shouldn't. Bennedict Mathurin is back to his early-season ways just in time for the last two weeks of the season. For Arizona to get to New Orleans, he will need to play like he did this last week as he averaged over 20 ppg.
Auburn (2) – 24-3
Auburn cannot seem to stop shooting themselves in the foot at the end of games, especially on the road. Wendell Green's final possession against Florida was downright appalling. If he and KD Johnson are playing fast, downhill and pass the ball, this team flows better offensively than probably any team in the country. However, when those two do not play to their strengths and completely forget about Jabari Smith and Walker Kessler, you get a one-point loss on the road against a mediocre Florida team.
Purdue (5) – 24-4
Purdue is probably the leader in the clubhouse right now for the 4th number 1 seed, but their lead is precarious now with Kentucky and Kansas on their heels. We keep saying it, but Jaden Ivey is the most under-the-radar NPOY candidate in the country. He is probably a step below Johnny Davis on the offensive end, but when he gets it going Purdue can beat anyone.
Kentucky (3) – 22-5
Kentucky was down their starting backcourt for another game this past Saturday, but Coach Cal shortened the bench as all 5 starters played 36+ minutes and they pulled out the W. Kellan Grady was asked to take over lead guard duties, and he looked locked in like he was in the role at Davidson. These types of games have normally resulted in losses, so it is good to see them find a way to win after Tennessee put the hurt on the Wildcats in the rematch. The only thing this team needs to do for March is get healthy.
Kansas (6) – 22-4
Probably 1C right now when it comes to the 4th number one seed if the season ended today, Kansas is just ho-humming their way to another Big 12 regular-season championship. Bill Self is about to win his 16th regular-season title since getting to Kansas, which is three conference championships than Coach K has won at Duke in 26 more seasons in the ACC. What Self is doing is unprecedented, and with David McCormack finally giving him consistent minutes he can do a lot more than win the Big 12 this year.
Duke (9) – 23-4
Duke doesn't really have a starting point guard right now, and honestly, it doesn't really matter at this point. The Blue Devils have a plethora of big guards and wings who can all handle the ball and pass it around. Wendell Moore and Trevor Keels have taken most playmaking duties over since Jeremy Roach went to the bench, but it has worked so far.
Villanova (11) – 21-6
Welcome back Collin Gillespie. Villanova got an All-American performance from their point guard against Providence this past week, with 33 points that included 5 three pointers. The Wildcats needed that performance to get within a loss of Providence. With another matchup coming on March 1st, a Big East title is within reach for Jay Wright's team once again.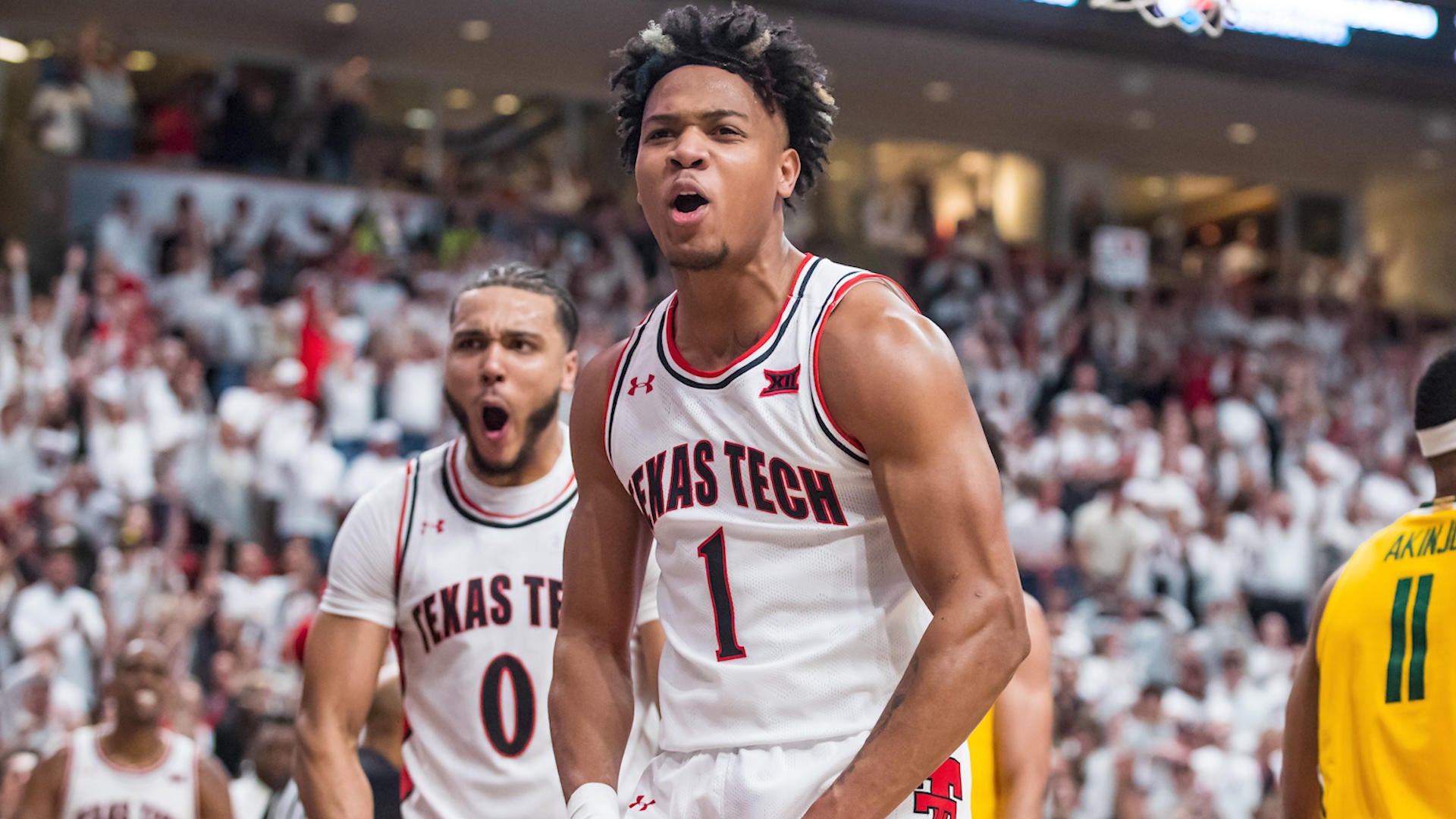 Texas Tech (10) – 21-6
Mark Adams enacted another piece of revenge against his former boss, as Texas Tech completed the season sweep of Texas this past week. This defense travels, and the win was on the road in Austin. At this point, it does not matter whether it is in Lubbock or on the road, the Red Raiders are going to have an opportunity to win every game they play because of their defensive talent. Not lost on anyone is Texas Tech's season sweep of Baylor as well this past week.
Baylor (8) – 22-5
Baylor dropped their second game to Texas Tech but rebounded nicely against TCU without LJ Cryer and Adam Flagler, once again. Scott Drew is piecemealing this team together but is keeping it afloat just enough to stay dangerous. With Flo Thamba stepping up, the Bears just need to get their backcourt back healthy to give themselves a shot at a repeat national title.
Providence (7) – 22-3
The close game carriage finally turned back into a pumpkin, as Providence dropped their first game since November against Villanova this past week. It started right back up over the weekend, however, as they overcame a 19-point deficit against Butler to win by 1 in overtime. The Friars get one more chance to prove they are better than the metrics on March 1st in a rematch against Villanova.
Wisconsin (14) – 21-5
Wisconsin's win over the weekend against Michigan was overshadowed by Juwan Howard's actions and subsequent suspension for the remainder of the rest of the regular season. It seems like the National Player of the Year race is down to Johnny Davis and Oscar Tshiebwe, with the former solidifying his status after scoring 55 points over two games this past week.
Houston (13) – 22-4
Kelvin Sampson teams always defend, and they always crash the offensive glass. No matter how injured they are, the Cougars are guaranteed to do those two things. They needed every bit of both against Wichita State on Sunday, squeaking by with a two-point win at the buzzer. As long as they do not suffer any more injuries, Houston can make noise in the tournament.
Tennessee (15) – 19-7
We thought the Volunteers had turned a corner after handling Kentucky this past Tuesday. They turned the ball over 8 times and hit double-digit three-pointers, which is the exact opposite of what happened in Lexington the month prior. However, their offensive woes emerged once again at Arkansas on Saturday. We can give them the benefit of the doubt, considering how hard it is to play at Bud Walton Arena.
Illinois (12) – 19-7
The most inconsistent good team this season, Illinois seems to be not as good as the sum of their parts and at this point is just flat out better without Andre Curbelo on the floor. They are 13-1 without him and 6-6 with him at this point in the season, but for the Fighting Illini to hit their Final Four caliber ceiling then he will have to step it up. Otherwise, teams will continue to collapse on Kofi Cockburn.
UCLA (17) – 18-5
Jaylen Clark came out of nowhere offensively last week, which was much needed for the Bruins. He averaged over 20 ppg against the pair of Washington teams from the Pac-12. UCLA, like a lot of teams, has been dealing with some injury woes and this type of opportunity for Clark may be what can put this team back on track offensively.
USC (16) – 23-4
The Trojans were able to avoid disaster against the two Washington teams this past week, needing a last second jumper to beat Washington State. They are 2.5 games back of Arizona with two weeks left in the season, so their Pac-12 title hopes are probably gone at this point. However, with games against UCLA and Arizona to end the year they will control their own seed destiny.
Arkansas (NR) – 21-6
Arkansas is playing better than almost anyone in the country, winning 11 of their past 12 games. They have played their way into a tie for third place in the SEC, with a chance to move up further with games against Florida and Kentucky this week. Bud Walton Arena has been the hardest place to play this year, and Eric Musselman has moved right back into the conversation for coach of the year.
Texas (19) – 19-8
Texas is just kind of ok at this point. They are not explosive offensively or a lock down defensive team. It is just weird that a Chris Beard coached team would not have an identity at this point, but that can happen with a roster full of transfers. There is talent here, so they could make some noise in the tournament. They could also lose in the first round.
Murray State (NR) – 26-2
Welcome to the power rankings, Murray State! The Racers are cruising through the Ohio Valley Conference, at 16-0 in the conference with no real competition. They have taken care of business against everyone in the OVC and with only two conference games left they can solidify an at-large bid if they finish the season undefeated in the league.
Teams that Dropped Out: Ohio State (18), Michigan State (20)
Three Games to Watch This Week:
(8) Villanova @ UConn – Tuesday 2/22 @ 8 PM EST on FS1
Villanova continues their quest to claim another Big East title against UConn on Tuesday. This game looks like there could be some points scored, as both teams like to run a bit. UConn can pull of the upset if they can keep the game in the high 60's to low 70's, however. To solidify a lower digit seed, UConn will need to take advantage of this opportunity.
(5) Kentucky @ (18) Arkansas – Saturday 2/26 @ 2 PM EST on CBS
Kentucky tries to stop their road woes this upcoming Saturday, but Bud Walton Arena may not be the place to do it. Arkansas is close to unbeatable at home, and if TyTy Washington and Sahvir Wheeler are both out of this game, then the big guards the Razorbacks have will be able to key in on Kellan Grady. JD Notae will be a huge factor in this game, as well, as he will want to show that Grady is not the premier shooter in the SEC.
(6) Kansas @ (10) Baylor – Saturday 2/26 @ 8 PM EST on ESPN
Hopefully, Baylor is close to healthy for this home rematch against Kansas on Saturday. The Bears were embarrassed in Lawrence earlier this month, but that was without most of Baylor's top guards. If LJ Cryer and Adam Flagler can make it back healthy, Baylor can challenge Kansas for the Big-12 Championship starting with this game.