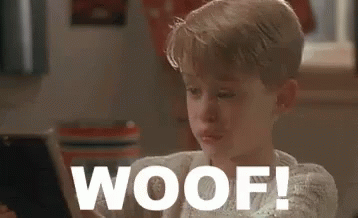 It seems that no one wants to be ranked number 1 in the nation these days, huh? Another week is in the books in college basketball, with the top ranked team in the country falling for the third week in a row. At this point, if you are looking for a mortal lock betting wise just take the team playing the number one team in the country. All in all, we had four top 10 teams lose this week which paves the way for a few high risers coming up.
Baylor (2) – 9-0
Baylor has not lost since March of 2021 and is now 9-0 on the year. We all should have probably trusted Scott Drew more than we had coming into the season because this team has somehow gotten better defensively. They held Villanova to their lowest scoring total in over 40 years on Sunday by only giving up 36 points. We thought maybe Purdue might stabilize the top spot, but Baylor may have the chops to do it.
Duke (3) – 7-1
Duke was idle this week, so they move up a rung by default because of Purdue's loss to Rutgers. They've got three more tune up games before conference play starts next week.
Purdue (1) – 9-1
The Boilermakers almost had one of the toughest weeks for a top ranked team ever. After losing on a heartbreaker of a buzzer beater against Rutgers, they had to overcome a double-digit deficit to beat NC State over the weekend. This is a strong team, but if they are not engaged defensively like they weren't against Rutgers then they can be beaten.
UCLA (4) – 8-1
I'm not entirely sure what to make of this team. On one hand, they are winning games since the drubbing against Gonzaga. On the other hand, they are doing it in a completely different way than they did last year. Johnny Juzang is having an up and down year, so Jaime Jaquez is having to shoulder more of the offensive load. If Juzang gets it going then they will be hard to beat.
Gonzaga (6) – 8-2
This Gonzaga team feels different ever since the los to Duke a few weeks back. Andrew Nembhard is a good point guard, but the way that Duke and Alabama attacked him specifically off ball screens has made him very uncomfortable. The Zags are off until Saturday, when they will face a great defensive team in Texas Tech. If he shows progress in his decision making, they will be on the right track.
Kansas (7) – 8-1
Ochai Agbaji is playing like an All-American. The Jayhawks absolutely stole the souls of the Missouri Tigers in the Border War, beating them by 37 points on Saturday. They may need to rename the rivalry after that game and Mizzou may regret agreeing to reignite it.
Alabama (11) – 8-1
That loss to Iona may have been the wake up call this team needed. Since then, they have taken down Gonzaga and Houston, although the latter of those two games was won on a controversial no call at the buzzer. For the record, it wasn't goaltending. This team is only going to get better with Jahvon Quinerly playing the way he has over the past couple of weeks.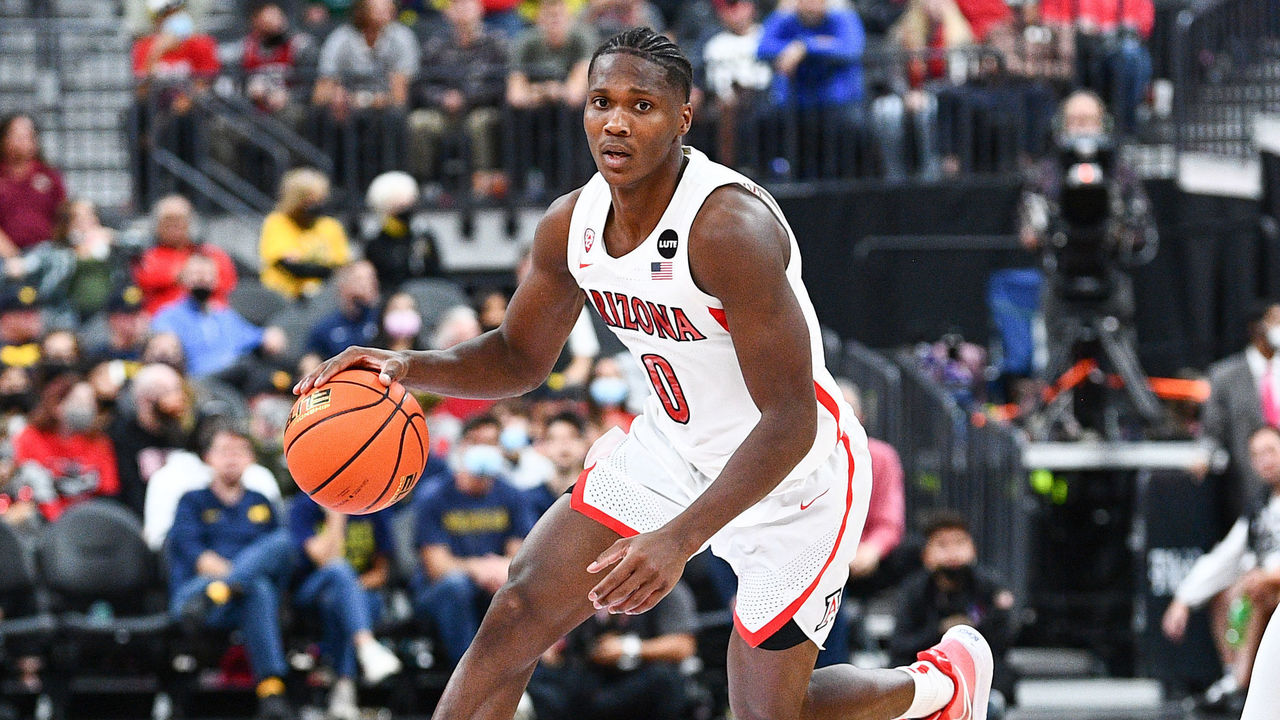 Arizona (12) – 9-0
I had to resist the urge to put Arizona in the top 5 this week, as they are playing like one of the top teams in the country. This team has come out of nowhere in Tommy Lloyd's first season. His ability to get this talented roster to buy in and understand his system has been remarkable. The Wildcats are always explosive offensively with multiple shooters on the floor, which has given excellent spacing for Bennedict Mathurin to operate offensively.
Iowa State (15) – 10-0
It ain't always pretty, but Iowa State just keeps on winning. They scored a whopping 47 points in their latest win against Jackson State, which sounds like it would be impossible. Before that game the Cyclones took it to their in-state rival Iowa, with Izaiah Brockington bulldozing his way to 29 points.
Michigan State (16) – 9-2
The Spartans started off B1G play with a pair of wins over quality opponents in Minnesota and Penn State, winning both games by over 15 points. Tyson Walker got off to a slow start this season, but he has solidified himself as a competent point guard for a program that has been looking for a steadying force in the backcourt.
Ohio State (NR) – 8-2
If there were awards for the first month and a half of each season, EJ Liddell would be your National Player of the Year. He's averaging 20ppg and 7 rebounds per game and has done it against some stiff competition. If he can do it again this Saturday against Oscar Tshiebwe of Kentucky it will only cement his frontrunner status further.
USC (19) – 10-0
Isaiah Mobley was always second fiddle to his younger brother Evan but the thinking coming into this year is that he would finally be able to step out of that shadow and shine for the Trojans after Evan became a top 3 pick in the draft. He got off to a slow start but has finally gotten it going over the last few games. That USC was able to start 10-0 in the process of him figuring it out is a testament to how good this team can be.
Auburn (20) – 8-1
Bruce Pearl only got suspended for 2 games after the FBI and NCAA finished up their investigation after 4 years. The Tigers can finally turn the page on that era, and Jabari Smith may have already made everyone forget about it. He is playing his way into number one overall pick in next summer's draft with the numbers he is putting up.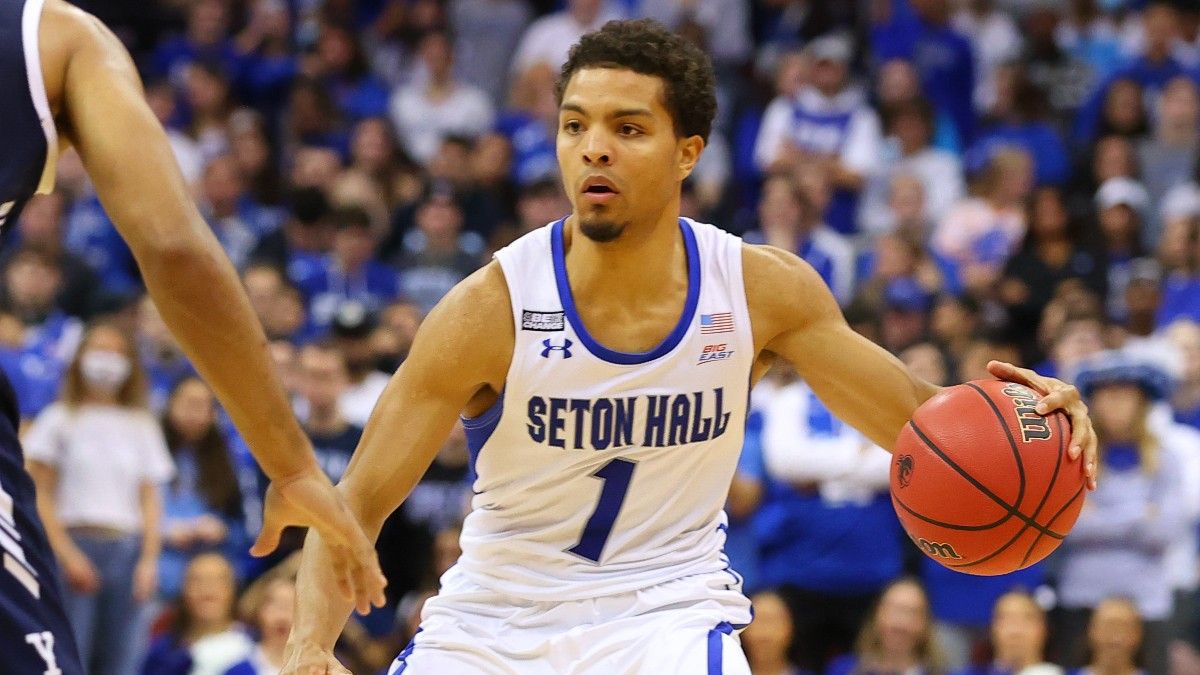 Seton Hall (NR) – 9-1
The Pirates made a statement with their win over Texas last week. That statement is that this team is for real. Bryce Aiken has ice in his veins, as he hit the dagger three pointer that put the nail in the coffin for the Longhorns. For a team that was picked to finish behind a lot of teams in the Big East, they are looking like the favorites to win the league now.
Houston (14) – 8-2
The NCAA needs to change the rules for goaltending calls at the end of games. It feels like every year we have a controversial ending to a game because there was no call and if there is no call, it is non-reviewable. Either way, Houston went into Tuscaloosa and almost pulled out the victory.
Villanova (5) – 7-3
I have never been a big believer in "quality losses" but if any team has them this season, it is Villanova. Their three losses have all been against top 5 teams, against UCLA, Purdue and the latest against Baylor on Sunday. The cause for concern is that they scored 36 points against Baylor. The Bears are great defensively, maybe even historically great, but shooting 22% from the floor is not going to cut it for Jay Wright's team.
Texas (7) – 6-2
The Longhorns lost a tough one against Seton Hall last week. They could not get anything going offensively, scoring only 60 points. Chris Beard normally had trouble with his teams coming together in Lubbock and it seems that this year is no different. This team is too talented to stay down for long, however, and should be better long term because of a tough non-conference schedule.
Tennessee (13) – 7-2
If you read last week, I had Tennessee and Texas Tech as one of my three games to watch. Hopefully you did not take my advice, unless you like watching great defensive performances. The Volunteers scored 52 points in 45 minutes, albeit against a great defensive team in the Red Raiders. They followed it up by more than doubling up UNC-Greensboro. They have South Carolina Upstate this week before a big three game stretch against Memphis, Arizona and Alabama to open SEC play. If they win two of those three, they'll be in good shape.
LSU (NR) – 9-0
They haven't really beaten any major powers of note but have a couple of good wins so far and are ranked #2 in the NET rankings. If they are going to continue to win, the slow starts that have become the norm in their first 9 games will need to stop. The first half of SEC play will be a significant test and will tell us if the Tigers are for real or not.
Kentucky (10) – 7-2
Yuck. That is all I can say about the offensive performance the Wildcats put up in the second half against Notre Dame. This might be the worst loss of the season so far for a top 10 team, and we still don't really know if this team is good or not. If they can beat Ohio State in Las Vegas on Saturday, however, this loss will be forgotten. After that, they have a date with archrival Louisville to round out non-conference play.
Teams that dropped out: Arkansas (9), UCONN (17), Florida (18)
Three Games to Watch This Week:
(18) Tennessee vs. Memphis – Saturday 12/18 @ 12 PM EST
This game is always a rock fight every year and it won't be any different this year. Memphis is desperate and Penny Hardaway is going to do whatever he can to will the Tigers to a win in Nashville. After playing Alabama on Tuesday, they will probably be 5-5 with 5 straight losses. They will need everything to go right in order to avoid a 6th.
(5) Gonzaga vs. Texas Tech – Saturday 12/18 @ 1 PM EST
Andrew Nembhard faces another tough defense against a top 25 foe in Texas Tech. If he shows progress in this game against the Red Raiders, then we can be comfortable saying Gonzaga can reach their ceiling. Otherwise, it may be another long day on the offensive end for the Bulldogs.
(11) Ohio State vs. (20) Kentucky – Saturday 12/18 @ 5:15 PM EST
This game is in Las Vegas and will pit EJ Liddell against one of the deeper frontcourts he will see this year outside of B1G play. If the Wildcats are going to win this game, they will need to hit some threes and have Oscar Tshiebwe stay out of early foul trouble.