College Basketball Power Rankings – Week 4
                Welcome back to another week of college basketball power rankings. There was a lot of movement at the top this week, with the top two teams both going down. For those of you reading, let this ranking be a lesson for you: if your mother is a huge UK fan that despises the Duke Blue Devils and she tells you not to rank them #1 because of it, you should probably listen to her. You should always listen to your mother but that's a lesson for another day. For the third week in a row, we have a new number one team. On to the rankings and as always last week's ranking is in parentheses.
Purdue (3) – 8-0
A new week, another new number 1 team. The Boilermakers flirted with number 1 last week and after a thorough beatdown of Florida State, they jump up. The offense looked clunky against Iowa, but they still found a way to win because of a gritty defensive performance. Let's see if they can stabilize the number 1 spot and keep it for more than one week. This looks like the best team in the country so far.
Baylor (4) – 8-0
Kendall Brown has come out of relative (he was a 5-star recruit, after all) nowhere to give another element to Baylor's offense. We all knew the guard play was going to be good because it is a Scott Drew coached team, but we couldn't have expected this from the freshman. He is quickly becoming one of the best defenders in the Big 12 and can score the ball as well. Just another added dimension for the reigning national champions.
Duke (1) – 7-1
It took all of 3 days for the college basketball world to be turned on its head again. After a huge win against Gonzaga, the Blue Devils fell to Ohio State in a weird one. They failed to score any points in the final five and a half minutes of that game, going completely cold from the field. I wouldn't be too worried about this team; they are too talented offensively to have many more games like that.
UCLA (5) – 7-1
The Bruins beat Colorado in their PAC 12 opener but didn't really have to do much else after that this week. The game against Washington ended up having to be forfeit by Washington because of a Covid outbreak, but they probably wouldn't have put up too much of a fight if the game had been played. UCLA is 2-0 in the conference because of it.
Villanova (6) – 6-2
There's the Collin Gillespie that I picked to be the Big East player of the year. He has come alive after a so-so start to the year, by his standards. He's averaged 24.5 points per game over his last two and if he keeps this up Villanova will be sitting pretty the rest of the year.
Gonzaga (2) – 6-2
What a difference a year makes, right? Defensively they are giving up a lot of points, which wouldn't be a problem if Jalen Suggs was still on campus. Andrew Nembhard is an incredible point guard, but he is just a touch slower in his decision-making process than Suggs was last year. He'll get better as the season goes along but for this team to reach its potential and finally cut down the nets for Mark Few, he will have to step it up.
Kansas (7) – 6-1
Jalen Wilson is still getting acclimated to the lineup, but things are looking up for the Jayhawks. This team has a lot of experience, with multiple upperclassmen in the starting lineup. Bill Self trusts this team a lot and they have risen to that challenge. Once Remy Martin gets going and learns how to play within the offense this team will be hard to beat.
Texas (8) – 6-1
Just like with Villanova, we've been waiting for Marcus Carr to assert himself to see exactly how good this Texas team would be. Newsflash: when he is right, this team can be great. The top transfer from this past offseason takes this team to another level when he plays the way he has the last week.
Arkansas (9) – 8-0
The Razorbacks can call themselves Arkansas state champs after two wins against Central Arkansas and Arkansas-Little Rock this week. Tougher tests lie ahead but they haven't stumbled yet. Porter Moser and the Oklahoma Sooners come to town after a game against Charlotte, so we could see exactly what this team is made of on Saturday.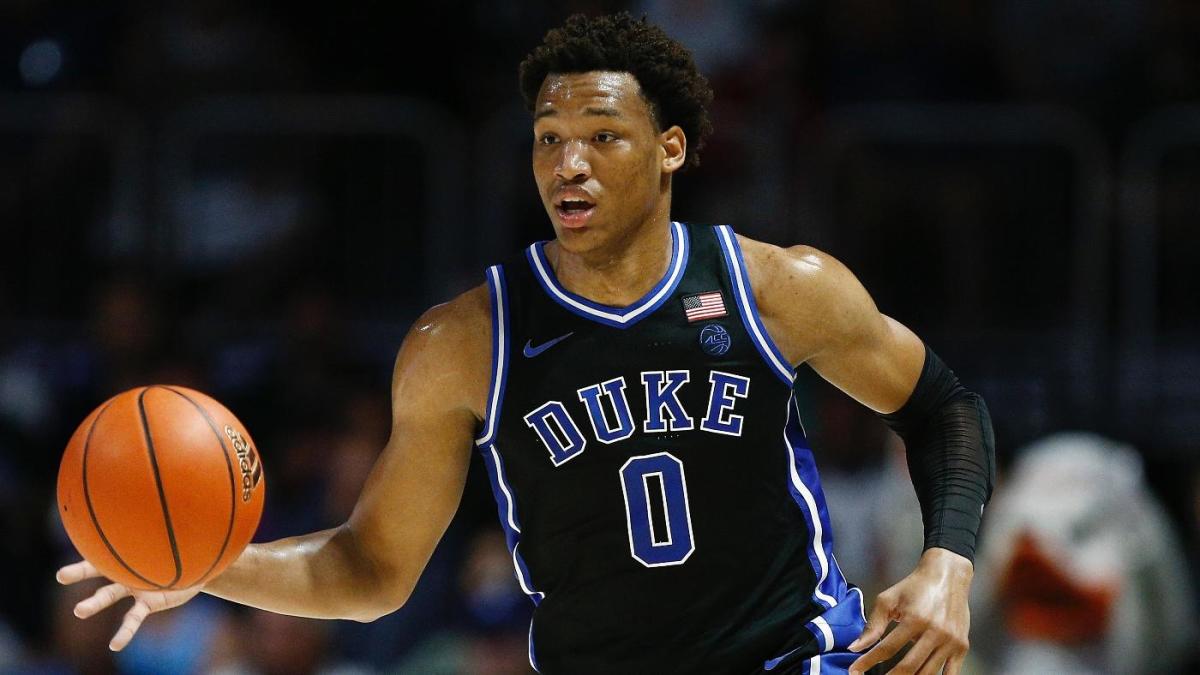 Kentucky (10) – 6-1
6-1 looks a whole lot better than 1-6, which is how the Wildcats started the 2020 season. It is against inferior opponents, only the win against Ohio counts better than a Quad 4 game. However, this schedule is exactly what Kentucky needed last year: a bunch of winnable games to get a new roster playing together. The games get tougher halfway through December, but until then they will try to keep the winning streak going against Central Michigan.
Alabama (15) – 7-1
What a weekend for Alabama fans, eh? First, they beat UGA in the SEC Championship Game in football then their basketball counterparts knock off Gonzaga in a glorified home game for the Bulldogs. The Crimson Tide came out shooting hot and showed the country what they can do if the shots are falling. What we didn't expect to see is how dominant they were on the defensive side of the ball. If they get that kind of effort on defense night in and night out, this team is going to be hard to beat.
Arizona (11) – 7-0
This section every week may just become a love letter to Tommy Lloyd. The turnaround this program has seen from the Sean Miller disaster last year is astounding. It is night and day it seems. The holdovers from the previous regime are stepping up in a big way and are looking like a legit challenger to UCLA in the PAC 12. This team can score with anyone, especially if Bennedict Mathurin's improvement on the offensive side of the ball is legit. He's added a few new dimensions to his game and is no longer just a three-point sniper.
Tennessee (14) – 6-1
A couple of tune-up games since beating UNC have gotten this Volunteer train back on track. After getting blown out by Villanova, we are seeing a completely different Tennessee team. Rick Barnes has talent up and down this roster, but they will be tested this week with Texas Tech coming to town. If the offensive renaissance continues against the Red Raiders, we will know who the real Volunteer squad is.
Houston (16) – 7-1
The Cougars are arguably the best defensive team in the country right now. I'm pretty sure that I have written that same sentence every year since Kelvin Sampson arrived on campus and this year is no different. They have one final game against Alcorn State before this defense gets the first real test of the year, a huge showdown in Tuscaloosa against an Alabama team that just put up 91 points on Gonzaga. If they can keep the Crimson Tide off the 3-point line they have a chance at pulling off the upset.
Iowa State (17) – 8-0
If anyone thought that the wins over Xavier and Memphis were flukes, think again. Creighton isn't their normal self this year as they lost a lot from last season's tournament team, but anyone going into Omaha will have a tough time coming out with a W. They have the cross-state rivalry game this week against Iowa, where they will look to keep their undefeated season alive.
Michigan State (18) – 7-2
Tom Izzo continues his coaching wizardry with this team. Although they lost to Baylor and Kansas, which are both top 10 teams right now, they have been playing just about as well as anyone in the country. The Spartans are doing it by putting the clamps down on anyone and everyone. They start B1G play this week with games against Minnesota and Penn State, so look for them to get to 9-2 and keep moving up.
UCONN (19) – 8-1
The Huskies' schedule is about to get a whole lot tougher. They have a nice win already over Auburn and the close loss to Michigan State as their lone Power 6 games. However, the next month is going to make or break their season. If they can get through December with a few signature wins, they'll solidify a good season for Danny Hurley's squad.
Florida (13) – 6-1
The Gators dropped their first game of the year to Oklahoma this past week but going into Norman and getting a W is always tough though. They have a couple of buy games this week, so they should go into Brooklyn against Maryland with a couple of Ws under their belts and without Mark Turgeon on the sidelines for the Terrapins.
USC (NR) – 8-0
Andy Einfeld is doing his best coaching job since he got to Los Angeles with this team. They lost top 3 pick Evan Mobley after a lackluster ending to the 2020 campaign and seemingly got better. Memphis transfer Boogie Ellis (how badly is Penny Hardaway missing him in his back court, by the way) is leading the way for the Trojans as he is averaging 14 points from the lead guard spot.
Auburn (NR) – 7-1
Auburn makes 6 SEC teams in my top 20, which may be light to be honest. Bruce Pearl's run and fun offense is causing fits for opposing defenses as they have scored at least 75 points in all but two of their games this year. Their schedule softens up a bit before SEC play, so expect them to be riding high going into conference games.
Teams that dropped out: BYU (12), Memphis (20)
Three Games to Watch This Week:
Texas Tech vs. (13) Tennessee – Tuesday 12/7 @ 7 PM EST
This game will be played at the Mecca, Madison Square Garden, on Tuesday night. Texas Tech comes in still playing the same style they always did under Chris Beard. We will see if Kennedy Chandler, the freshman who is mostly responsible for stabilizing the point guard spot in Knoxville, is up for the bright lights of MSG.
(8) Texas @ Seton Hall – Thursday 12/9 @ 6:30 PM EST
The Longhorns go on the road for their only test since the blowout loss to Gonzaga during the opening week of the season. It's going to be a tough game against a ranked Seton Hall team, we will see if they are up for the task.
(14) Houston @ (11) Alabama – Saturday 12/11 @ 10 PM EST Why start this game at 10 PM? It doesn't make any sense. Anyway, we will see what happens when an elite offensive team in Alabama squares up against an elite defensive team in Houston. The game is in Tuscaloosa, so look for this Crimson Tide team to make a statem