Fight Fire with Fliers is a weekly fantasy football series that discusses emergency free agent adds or stash candidates for deep rostered or 14-plus team leagues. The post publishes on Saturdays following typical weekly waiver runs, allowing forward thinking managers a last minute opportunity to roster players ahead of their breakouts.
At times, the fantasy football-minded begin to find the parallels of our mainstream version of D&D and the everyday realities we confront. For those who dined with deeper leagues this holiday season, perhaps the potluck invite reached your inbox with a tattered free agent list of sides and dishes left to produce. In advance of other feast holidays, here are several less-rostered dishes to stash in your cookbook.
Fight Fire with Appetizers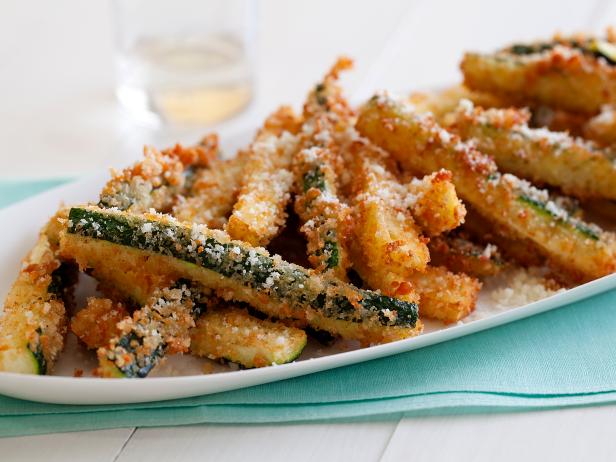 Fried Vegetable
This is the go-to for anyone attempting to skirt the veggie requirement of the holiday. When Aunt Carol asks whether she should bring her self-proclaimed "to die for" green bean casserole, stave-off the awkwardness of a quarter-eaten dish of leftovers no one wants by suggesting you're trying a new recipe this year (in the deep fryer). Perhaps you'll luck out and she'll bring another form of potato that you can gravyfy into unfettered palatability. Recommended veggie options include okra and zucchini.
Beef Gravy
Turkey gravy is ideal if you need to moisten a bland dish while still maintaining a savory yet less-robust taste. Beef gravy has the robustness of an au jus but with the thickened liquidity requisite of the holiday spread. This will take the savory salt of your meal to an added level and is a savior to leftovers-turned-sandwiches while you watch the games over the weekend.
Mint Jelly (Super-deep holiday stash for lamb and ham main courses)
The goal of this condiment is to throw a curveball on the conventions of cranberry sauce and gravy with a wildly contrarian, yet compatible option. Unlike ketchup, which is a flavor-masking agent, the mint jelly adds a flare of incomprehensible pizzazz to non-poultry, land-animal proteins that strain to have anything beyond a gamey or low-impact flavor. My single investigation into mint jelly with lamb shanks was analogous to trying maple syrup with sweet potato fries for the first time: Why and how does this work so well?!
Italian Sausage Stuffing
This is for when you're stuck with the typical dish but need to jazz it up a little to impress the in-laws, or your own family, who still envision you as a backyard burger-flipper. Stuffing, itself, is aimless breadcrumbs infused with herbs and spices, as well as the Reaganesque trickle-down of turkey essence. It bears noting that hot Italian sausage is the only option to maximize flavor. The spice level activates the stuffing with recognizable zest, but does not overwhelm with heat due to the dispersal of the sausage throughout the stuffing.
Pretzel Rolls
We're not trying to be different just to stand out from the crowd (reevaluates mint jelly…), we're trying to dramatically improve the ho-hum institution of tasteless foods at family gatherings. This is also an added hit for any children present who are boggled by the assortment of foods (mashed potatoes aside?) that they are witness to once or twice a year. Unless a skilled kitchen artisan is making legitimate southern biscuits, plain dinner rolls hit well below expectations at any feast meal.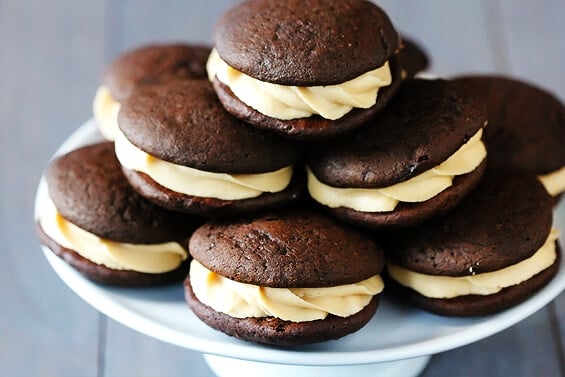 Whoopie Pies
Alright, forget what I said about not trying to stand out. But seriously, who can resist a whoopie pie? Easy to serve, no mess, great for the kids who don't like traditional pies and easy to keep as leftovers or send away with departing guests. True savants will employ a cream-cheese frosting filling.
The Flier Catalogue
An update to the Fliers Catalogue has parsed-out dynasty stashes (highlighted in blue) separate from the season-long list (highlighted in green). While these players have the upside, the situation and path are becoming too diminished to consider for the current season. Regrettably, Salvon Ahmed and Damien Williams are relegated with unenviable situations and obvious issues with competition behind the starters in their backfields.
Week 12 Additions
Rex Burkhead RB Houston (Six percent, Yahoo!)
I'm not sure if it's David Johnson or the circumstances surrounding his contract and acquisition that the coaches seem annoyed with, but it has allowed for the rebirth of Burkhead. Always a second or third fiddle at each stop, Burkhead has the modest skills to pinch-hit on any down with minimal downgrade. Now that they seem intent on giving him a larger roll, which we have rarely seen, it seems reasonable to consider him as a potential spot-starter each week if he remains healthy. The Texans also seem a bit more competent defensively and may continue to lean on the run game to reduce possessions, ultimately aiming to keep games from slipping away.
Eno Benjamin RB Arizona (Three percent, Yahoo!)
Benjamin is an ideal fit as a long-shot, homerun candidate for the stretch. Arizona appears content to manage Kyler Murray's health on and off the field, which has been an obvious boon for James Conner but also for Chase Edmonds when healthy. This has diminished Murray's ground game but has not eliminated the defensive concern across the ball, which allowed the breadth of freedom for Edmonds to capitalize in the midfield and Conner to breakthrough the endzone repeatedly. Any disturbance in this equilibrium, such as hiccups in Edmonds rehab or maintenance for Conner, would give Benjamin a shot to shine.
DeAndre Carter WR Washington (Three percent, Yahoo!)
The inability of Curtis Samuel and Logan Thomas to stay healthy has forced the emergence of a secondary end zone threat to Terry McClaurin. The answer thus far has been Carter, who has displayed a knack for being the open target when Taylor Heinicke throws a seemingly desperation heave beyond would-be interceptors. You can't argue with the stretch of receiving TDs, but for any in return yardage leagues, he is nearly a must-own commodity with multi-dimensionality.
Jason Astarita (@AstaritaJason) is a professional in the sports gambling industry. He has an MS in Psychology (Industrial and Organizational) from Southern New Hampshire University and completed his undergraduate degree in Psychology at the University of San Diego. His passion for fantasy sports is over a decade old, but has recently been theorizing on the novel format of Superflex Best Ball in the Dynasty Fantasy Football arena. Ever interested in draft theory and roster construction, feel free to reach out on twitter with any insights or queries! #superbestball