Directed by Michael Showalter
Written by Georgia Pritchett
Starring Will Ferrell, Paul Rudd, Kathryn Hahn and Casey Wilson
Plot: A psychiatrist begins to implant himself into the life of one of his patients.
Episode One debuts on Apple TV+ on November 12, 2021
The year is 2010, and we get an introduction to Dr. Isaac Herschkopf (Paul Rudd), who is at his lavish, over-the-top house warming party and seems to be having the best of times. However, after the party is over, we see a man, Marty (Will Ferrell), come in and wreck complete HAVOC on his yard.
We meet Phyllis (Kathyrn Hahn), who is Marty's sister and she is trying to set him up for an appointment with a psychiatrist. But, unfortunately, Marty is not having it.
You don't break up with someone over fax

Miriam
Miriam enters the fray looking for Marty, who hasn't taken too kindly to the breakup and is trying to find him, while Phyllis fends her off. This banter is magnificent from the get go.
From WandaVision to Central Park to I Know This Much Is True, Hahn has become a force to be reckoned with in the world of TV. Whether it be pure sarcasm, or genuine empathy towards her brother, Hahn relates to his issues and does her best to resolve them like only a sister can. It is hard to show this kind of range over a full season of television, and, in Hahn's case, she managed to display it over 30 minutes. Hahn has proven good work all year – even getting a supporting actress nomination for her work in WandaVision – but, this is Hahn's best work of the year.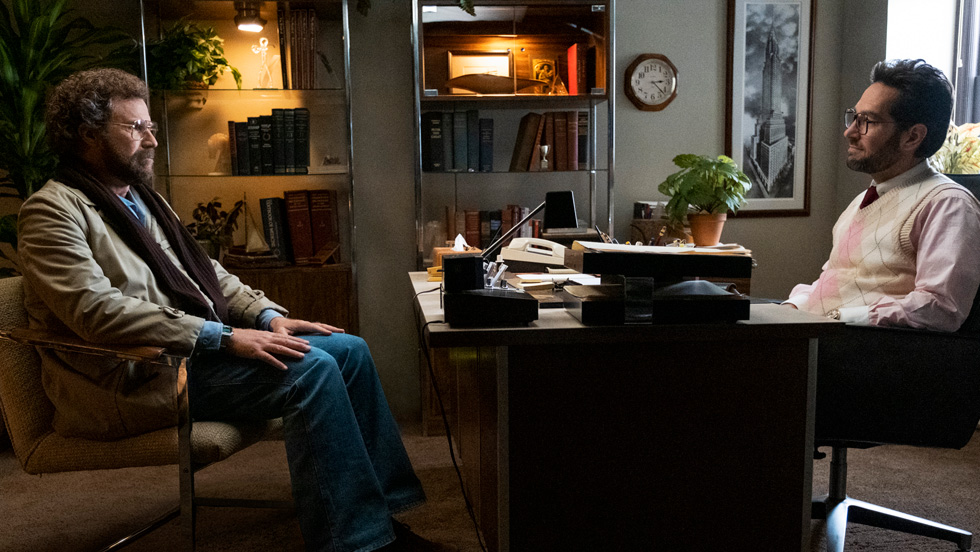 Next, Marty heads to the shrink upon his sister's request after his latest meltdown and this is where he and Dr. Isaac collide. Isaac deconstructs Marty in a matter of five minutes on a basketball court and it was lovely. Ferrell and Rudd are dynamic together in this scene and this may be some of the best acting I've seen from Ferrell since Everything Must Go. I can't wait to see these two on the screen more.
As someone who isn't aware of the the podcast the show is based on, I was thoroughly impressed with this pilot's structure and writing. They provide us some good laughs to start, intertwine the drama side of things with Marty and our first meeting between Marty/Isaac is structured to perfection. What a great start.
The Verdict: A