We are under a month away from the start of the new league year, free agency and, before you know it, the NFL Draft. As we prepare to turn the page officially to 2021, I made a first pass at my Dynasty Rankings. These rankings only include current NFL Players (2021 rookies will be added later) and are based on where we sit now. The wild next few months will play a role, so look for these to be updated throughout the off-season. For now, this first wave will be presented by position, today I conclude with tight ends.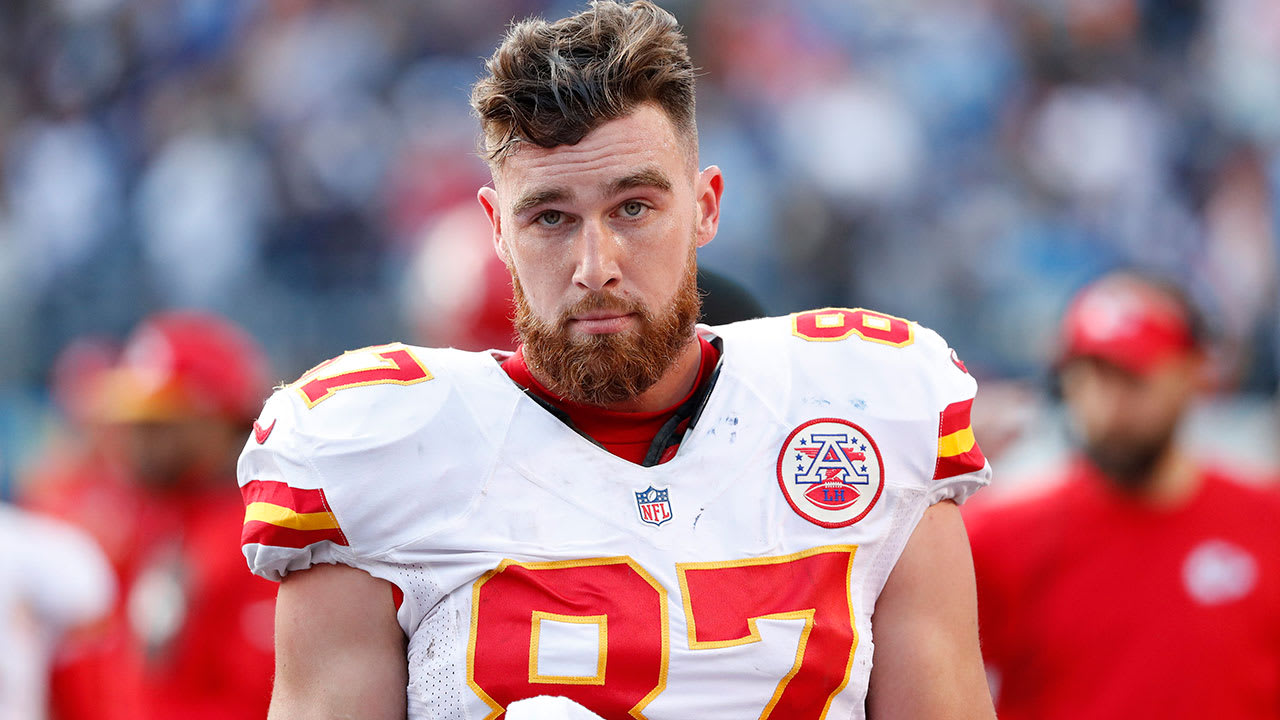 Tight End is an interesting position. There's a real cream of the crop at the top and then a wide group of players that could finish anywhere from TE1 to out of the Top 25. The upcoming draft also features a few players that will make an impact, but for the time being these are the Top 25 I have as of now.
1. Travis Kelce, Kansas City Chiefs. Kelce had an incredible season in 2020 and shows now signs of slowing down. With Patrick Mahomes at the helm and Tyreek Hill stretching defenses, Kelce will continue to dominate. He's an easy pick to top the list.
2. George Kittle, San Francisco 49ers. Kittle finished as TE19 in 2020 despite missing a number of games and despite some poor quarterback play. He's a beast on the field and still the 49ers' best pass catcher.
3. Darren Waller, Las Vegas Raiders. Waller the Baller looked great in 2020. He's a focal point of a Raiders offense that seems to be ascending. With his second straight 100-plus target season he's shown he's here to stay.
4. T.J. Hockenson, Detroit Lions. Hockenson had a huge year two and seems poised for more even with Jared Goff now slinging the rock in Detroit. Hockenson is the end of the TE1 bankable tier for now.
5. Mark Andrews, Baltimore Ravens. I was incredibly excited about Andrews this time last off-season, but his 2020 gave me pause. Sure, he was TE6 but it seems like his ceiling will be capped until the Ravens and Lamar Jackson develop a more robust passing game.
6. Noah Fant, Denver Broncos. I love Fant and his talent but he faces plenty of other pass-catching options and questions about how robust his passing attack will be in Denver. Year three is make-or-break for Drew Lock, and that will have a big impact on Fant.
7. Mike Gesicki, Miami Dolphins. Gesicki had a strong season in 2020 and looks to be a strong part of the passing attack in Miami. Like Fant, he has talent but the question is how high his ceiling can go in the Dolphins' passing game. Hopefully Tua Tagovailoa will take a big step forward in his sophomore season.
8. Hunter Henry, New England Patriots. Quietly, Henry had a career year in 2020. He is moving to New England, and if anyone knows how to utilize a Tight End it is Bill Belichick.
9. Irv Smith, Jr., Minnesota Vikings. This might be the biggest leap on the list, but I love Smith's talent. With Kyle Rudolph now released, it's wheel's up for Smith.
10. Dallas Goedert, Philadelphia Eagles. Even missing time, sharing the spotlight with Zach Ertz and in a middling Eagles' offense, Goedert finished as TE20. With Ertz likely being moved, it is go time for Goedert. I like the talent and his potential to be a Top 10 TE.
11. Logan Thomas, Washington Football Team. Thomas exploded, finishing as TE 4 in 2020 with Washington. It was his first season with 100-plus targets, and Thomas made the most of it. Washington will likely work to upgrade at WR2 and QB this off-season, but Thomas has strong TE1 potential.
12. Hayden Hurst, Atlanta Falcons. Last off-season Hurst was the hot grab at TE, but a slow start saw many cool on him. Hurst finished strong and figures to be a key piece of the Falcons' passing offense once again.
13. Robert Tonyan, Free Agent (Green Bay Packers). Tonyan was insanely efficient during his breakout season, catching 52 of 59 targets and adding 11 TDs. He's a restricted free agent, and it's hard to imagine he's not back in Green Bay. Tonyan might not finish TE3 again but he figures to continue to be a piece of the puzzle for the Packers.
14. Zach Ertz, Philadelphia Eagles. 2020 was a bit of a lost season for Ertz, who struggled to stay on the field. He still has talent and I don't think he's done yet, but it will depend on where he ends up.
15. Jonnu Smith, New England Patriots. The Smith breakout has seemingly been coming for a few seasons, but we haven't gotten it yet. He showed flashes in 2020 but was inconsistent as a target in a low-volume passing offense. The Patriots, who picked up Henry as well, could be looking at a similar 1-2 punch that they had with Gronkowski and Hernandez.
16. Evan Engram, New York Giants. Engram finally made a full season and saw plenty of targets, but he mustered only one touchdown and had trouble with drops at times. The Giants' offense is a work in progress, but hopefully it will improve with Saquon Barkley back. Still, Engram feels like a long-shot to return TE1 value.
17. Rob Gronkowski, Tampa Bay Buccaneers. Gronkowski should be a solid TE2 in Tampa with his longtime teammate Tom Brady.
18. Tyler Higbee, Los Angeles Rams. Higbee's big breakout in 2020 was much ado about nothing. Gerald Everett is a free agent, and likely to move on, but Brycen Hopkins is still there. I'm not going all in on Higbee again.
19. Austin Hooper, Cleveland Browns. Hooper made waves with a big free agent deal in Cleveland, but for fantasy it was a bit of a let down. He's competing with Harrison Bryant at tight end as part of an offense that has playmakers at receiver and wants to run. He's a TE2.
20. Cole Kmet, Chicago Bears. And now we're to the best guess part of this list. Kmet had an OK rookie season behind Jimmy Graham, who caught eight touchdowns. Graham is still on the roster for now, but I think regardless it's Kmet's time to shine.
21. Dawson Knox, Buffalo Bills. I like the talent, but is there enough of a target share? He's behind Stefon Diggs, Cole Beasley and likely Gabriel Davis in the passing game. Knox has shown some flashes, but he's more likely to put up TE3 numbers.
22. Adam Trautman, New Orleans Saints. Jared Cook was released, paving the way for Trautman to step up in year two. Taysom Hill, if not playing QB, figures to be a factor here some too, but I like Trautman's potential.
23. Harrison Bryant, Cleveland Browns. All the things I said about Hooper apply here, but I like Bryant's talent. I think he also might be more of a touchdown threat.
24. Albert Okwuegbunam, Denver Broncos. Call this one a gut feeling, but I think Albert O. can put up low-end TE2 numbers. He has history with Lock and he's a big Red Zone target. Fant is still the TE1, but Albert O. has a role to play.
25. Chris Herndon, New York Jets. The biggest question on this list. Herndon had flashes as a rookie and disappeared during his time with Adam Gase. Can he re-emerge? Will he get a chance to re-emerge? All those are valid questions, but for now I'm not ready to give up just yet.
Matthew Fox is a graduate of the Radio, Television and Film program at Biola University, and a giant nerd. He spends his free time watching movies, TV, and obsessing about football. He is a member of the FSWA. You can find him @knighthawk7734 on Twitter and as co-host of the Fantasy Football Roundtable Podcast.