We're cruising through March and many are looking toward warmer spring days, some are even enjoying them. But if you're like me in Colorado, you're bracing for a weekend storm that could measure snow in feet… so if you have some time on your hands and are thinking about trying some new shows, you might be wondering which are worth your time. Let this weekly post be your guide as I look at the pilot and second episode of new scripted series this Winter and Spring. Don't see a new show listed below? Check previous weeks.
Monday Nights:
Debris, Mondays at 10 p.m. on NBC (Premiered March 1)
About: NBC frequently uses The Voice as a launch pad for new scripted dramas, which has been particularly true of its Monday night slot at 10 p.m. The latest is Debris, which is set in an alternate time line where an alien craft has been discovered in space, where it's disabled and limping toward Earth. As it does, debris is breaking off and raining down on the surface, causing strange phenomenon. Two partners, one American (Jonathan Tucker) and one British (Riann Steele) are tasked with leading the investigations. Each works for a government that is keeping its own secrets while pretending to play nice. It's a complicated set up, but the show aims to be something like a cross between Fringe and The X-Files. The chemistry between Tucker and Steele is solid, and the stories are in that strange science fiction range. The episodes were OK but the overall concept still seems a little murky. This one has nice polish, and for genre fans or those missing Manifest, it will likely fill the void. Otherwise, it is an OK addition to the TV landscape but doesn't feel overly compelling.
Pilot Grade: C
Second Episode: C
Tuesday Nights:
Superman & Lois, Tuesdays at 9 p.m. on The CW (Premiered February 23)
About: The CW re-made itself as a D.C. comics hot spot a few years ago, but many of those series are ending or getting there. Arrow hung up his hood last year, Black Lightning and Supergirl are ending this year, and Flash and Legends of Tomorrow are getting long in the tooth. That's what makes Superman & Lois a breath of fresh air. It's a new series set in the universe, but seemingly in a future timeline. It mixes classic elements to create something new and, to this point has been a critical and commercial success. Tyler Hoechlin's take on Clark Kent first appeared on Supergirl, and became so popular alongside Elizabeth Tulloch's Lois Lane that they landed their own series. Said series takes Lois and Clark out of Metropolis and back to Smallville, where they're raising their own twin boys. It's a fun and different take on the character, and one that has delivered two strong episodes so far. It has the ability to engage dedicated superhero fans, like myself, and those who are more drawn to a good story, like my wife. That's a rare combination, creating a series that has some pull and hopefully some staying power, something The CW desperately needs. This one is well worth checking out.
Pilot Grade: B
Second Episode: B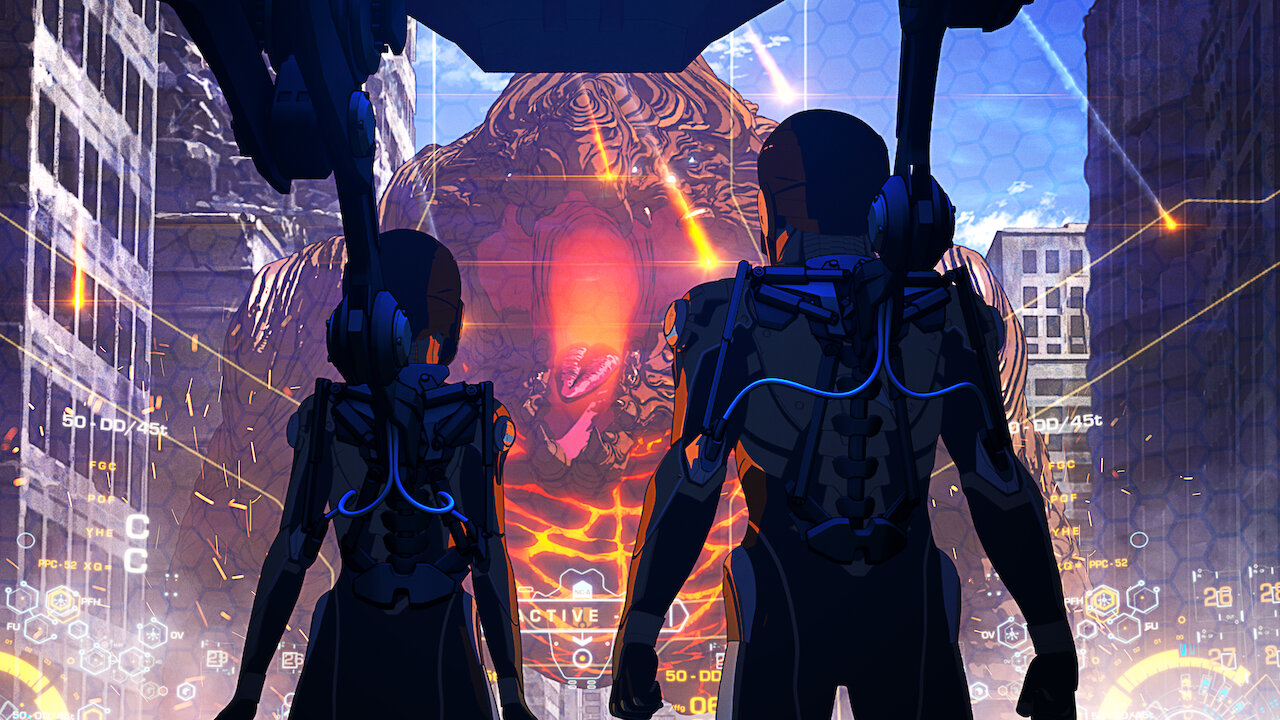 Streaming Series:
Pacific Rim: The Black, Now Streaming on Netflix (Premiered March 7)
About: This new anime series on Netflix picks up in the world of the action film Pacific Rim and its sequels. The series focuses on a brother and sister, Hayley and Taylor, who are left alone with a training Jaeger as their parents head for help and never return. As the series picks up, the place where they're living is attacked and Hayley and Taylor are forced to overcome their tension, work together and try to find their parents and some support. If you like anime and like this world, this series will be right up your alley. If you're a fan of this genre and style this will also probably work. Each episode is less than 30 minutes and moves at a decent pace. I wasn't taken with the story overall, but it is a neat way to expand the cinematic universe.
Pilot Grade: C
Second Episode: C
Matthew Fox is a graduate of the Radio, Television and Film program at Biola University, and a giant nerd. He spends his free time watching movies, TV, and obsessing about football. He is a member of the FSWA. You can find him @knighthawk7734 on Twitter and as co-host of the Fantasy Football Roundtable Podcast.