On March 5 the much-anticipated film Coming to America 2 bows on Amazon Prime. If you want to hear more about the film, my colleagues at the Music City Drive In Podcast did a great interview with director Craig Brewer you can listen to here. But if you're like me, when it comes time for a new movie, you get a hankering to re-watch some classics.
This week for Binge Watch, as we prepare for Murphy's latest, I am taking a look back at some of his classics. Below is the Eddie Murphy starter kit, appearing in chronological order. If you have a favorite, feel free to share in the comments!
48 Hrs (1982)
About: This is Murphy's first big breakout hit film. Nick Nolte stars as a grizzled San Francisco cop on the hunt for a pair of violent criminals. Murphy stars as Reggie Hammond, a former associate of the pair, who is furloughed from jail for 48-hours to assist in the man hunt. It's an unconventional buddy comedy, but it's a fun showcase for Murphy as he plays off Nolte. This one is a classic that spawned a sequel in 1990.
Trading Places (1983)
About: In this one Murphy plays Billy Ray Valentine, a street hustler who suddenly finds himself tapped to take a position with the uber elite. It's all part of a bet between two rich brothers, Randolph (Ralph Bellamy) and Mortimer (Don Ameche), as they take Billy Ray off the street and try to make him a successful investor while sending their right-hand man Louis Winthorpe (Dan Aykroyd) to the streets to see if he can overcome poverty and criminal charges. Along the way Louis and Billy team up with a prostitute (Jamie Lee Curtis) to turn the tables on Randolph and Mortimer. This one is another classic and gives Murphy a chance to shine opposite another former Saturday Night Live performer in Aykroyd.
Beverly Hills Cop (1984)
About: This film gave Murphy a chance to shine on his own and shine he did. Murphy plays Axel Foley, a Detroit cop who heads to Beverly Hills to solve the murder of his friend. There his street style clashes with the uptight police in wealthy Beverly Hills, and hilarity ensues. This one spawned a successful franchise that produced two sequels and a rumored third sequel yet to come. It's a classic and iconic role for Murphy, and one of my favorite films from the 1980s. Plus it has one of the most famous movie themes of the era.
Coming to America (1988)
About: Murphy re-teams with director John Landis, who helmed Trading Places, for this outstanding comedy. Murphy has been known for putting on the makeup and playing multiple parts, something he first trotted out here as he plays Akeem, the crown prince of a wealthy African nation who comes to America to find a wife. He's paired with Arsenio Hall here, and both are wonderful. This has a deep supporting cast that includes James Earl Jones, John Amos and the first film appearance from Samuel L. Jackson, among others. There's also a fun call back to Trading Places if you watch real carefully. This one always makes me laugh and I'm excited to see how the story continues in the upcoming sequel.
Shrek (2001)
About: Murphy voices Donkey in this classic animated film that features the voice talents of Mike Myers and Cameron Diaz. This unique take on the classic animated fairy tale format became a hit and spawned a successful franchise that has included four feature films and a number of specials. It brought Murphy into a new sphere and introduced him to a new audience. While the films aren't my favorite, I thought Murphy's Donkey was one of the best parts.
(2006)
About: This musical drama was a different kind of story for Murphy, one that showed his talent and range. After years of outrageous comedies, it was fun to see him do something different. The role earned him an Academy Award nomination as Best Supporting Actor, and I think he should have won. The film might not be everyone's cup of tea, but it's worth checking out Murphy in a different kind of part.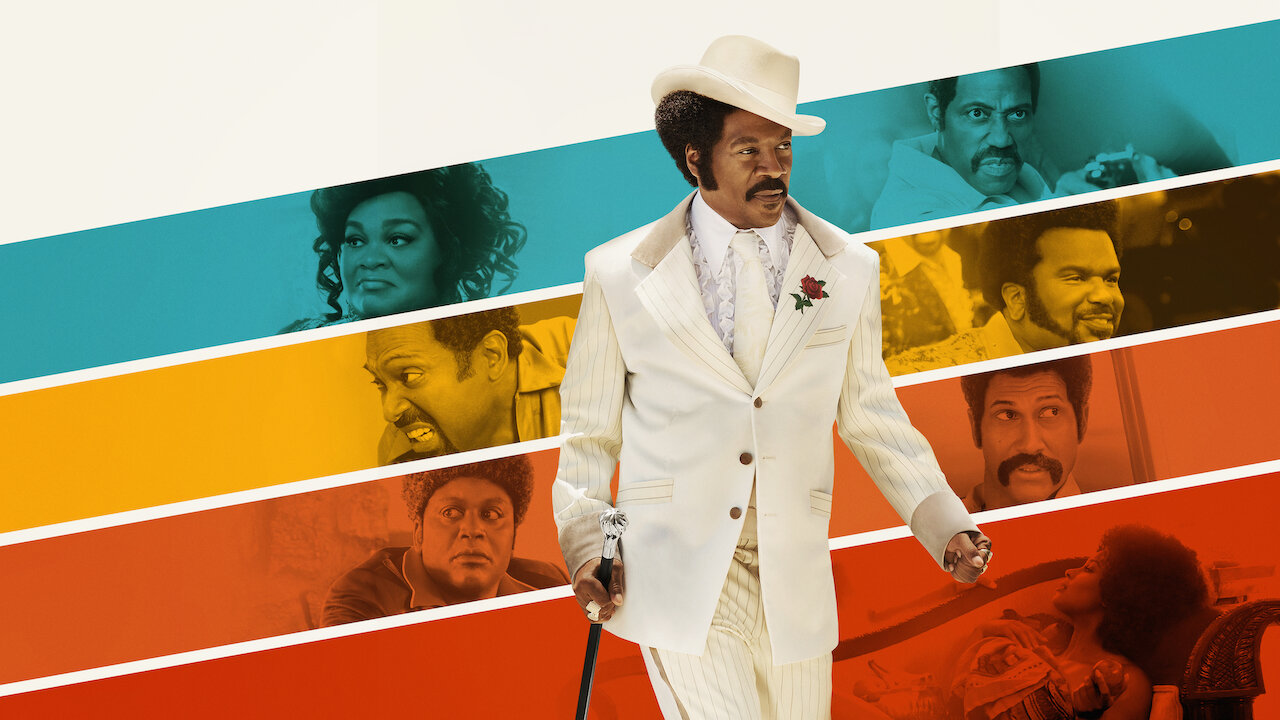 Is My Name (2019)
About: This Netflix original film was a passion project for Murphy, who starred as comedian Rudy Ray Moore. Brewer, who helms Coming to America 2, was the director here as well in a film that earned Murphy rave reviews and even a Golden Globe nomination. I thought he was great in the part and this was a movie that was a lot more entertaining and engaging than I originally expected. If you haven't seen it, make a point to catch Dolemite before Coming to America 2 is released next week.
Matthew Fox is a graduate of the Radio, Television and Film program at Biola University, and a giant nerd. He spends his free time watching movies, TV, and obsessing about football. He is a member of the FSWA. You can find him @knighthawk7734 on Twitter and as co-host of the Fantasy Football Roundtable Podcast.