I would like to thank Apple for allowing me to watch and review this film.
Director: R. J. Cutler
Star: Billie Eilish
Synopsis: An intimate look at the singer-songwriter's journey, navigating life on the road, on stage, and at home, while creating her debut album.
I have been anticipating the release of Billie Eilish's documentary for months on end and it finally arrived. Music is my first love and watching music documentaries adds fuel to the passion that I have for this industry. We have received amazing musical documentaries these past few years such as Vinyl Nation, The Bee Gees: How Can You Mend a Broken Heart, Chasing Happiness, and the icing on the cake Billie Eilish: The World's a Little Blurry.
There has never been a better time to take an intimate journey through Billie's eyes. This film is not a cookie-cutter documentary. R.J. Cutler follows her trials and tribulations on the road, on stage, and at home with her family as Billie and her brother Phineas write and record her debut album When We All Fall Asleep, Where Do We Go?.
The film wastes no time explaining what type of adventure you're about to go on. It's almost like it's telling you to just sit back, relax and let the story unfold. Throughout this documentary, you can witness the love t and support that her family, friends, and crew have for Billie. It's a nice reminder to the general public that celebrities have lives outside of the studio.
What I enjoyed the most witnessing was the hard work and dedication that Billie and Phineas put into creating her debut album. They have built a reputation for themselves that you get to see unravel throughout this 2 hour and 20 min journey. The phrase "Shake a million hands" comes to mind when watching this film.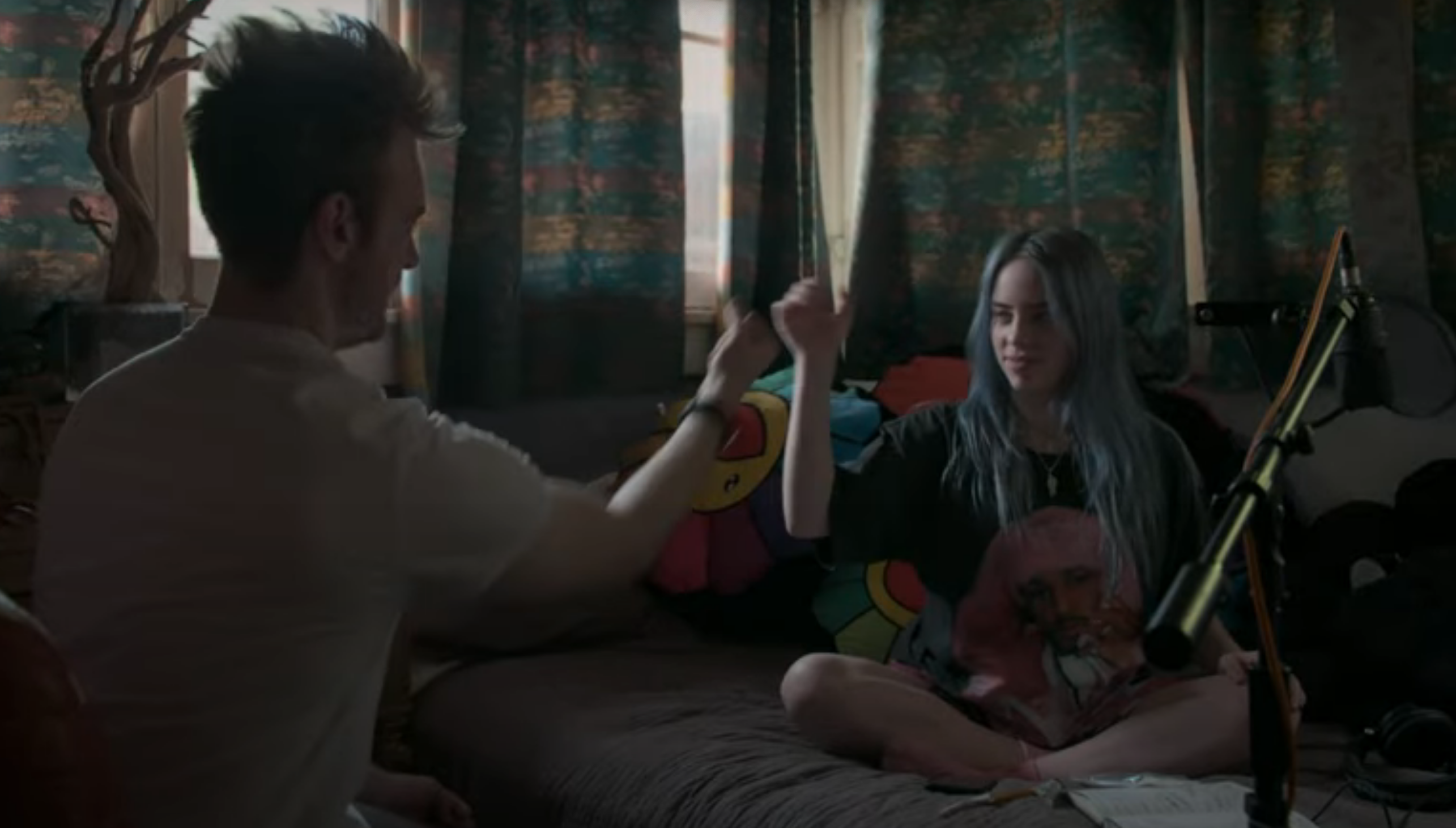 This might be the fanboy in me talking but I didn't find any issues with this film. If there was one thing I would probably be the run time and shave off about 20 minutes however, I feel like those are the most crucial parts of the documentary. I don't want to get into details but I feel like it's a big pay-off for what kind of story Billie and her family wanted to tell.
Final: This documentary is only the beginning of Billie's career. There has never been a better time to take an intimate journey through Billie's eyes. This is film is a beacon for aspiring musicians that have yet to find their drive and for those who look to her as a role model. It is raw, unguarded, & genuine.
My Score:
Check out our podcast 'Film Optix' on podcast platforms around the world and give us a follow on Instagram @filmoptix & Twitter @filmoptix. Follow Christian @musiccitynerd & Devin @_Devdogg_ on Twitter. Make sure to check out the rest of the Drive-In Network Podcasts as well. Subscribe to our podcast & leave a 5-star rating and review on Apple podcast. I will see you all in the next one!