We're quickly coming to the end of February, but the late winter/spring period is often still filled with original content. March looks to keep up that trend as a busy month. So what of these new offerings should you consider? Let these weekly posts be your guide as I look at the pilot and second episode of new scripted, and select unscripted, series this winter. Don't see a new show listed below? Check previous weeks.
Tuesday Nights:

Young Rock, Tuesdays at 8 p.m. on NBC (Premiered February 16)
About: This one comes from Dwayne "The Rock" Johnson, features him and tells the story of his childhood and early life. In the pilot we meet Johnson in 2032 as he's running for President of the United States. During an interview, he's asked about his early life and begins telling the story. The pilot jumped around, featuring Johnson at several different stages in his early life. This sounded like a fun and intriguing concept, but the pilot was criminally dull. The stories felt a little muddled, and the constant jumping around within a half-hour network sitcom structure didn't allow you to connect to any of the narrative. NBC, like other networks, has struggled to craft new sitcoms. They're clearly hoping this more high-profile project can become a hit, but the pilot was a flat out miss for me. We'll see if it finds some creative footing in Week 2.
Pilot Grade: D
Kenan, Tuesdays at 8:30 p.m. on NBC (Premiered February 16)
About: The other half of their new comedy block on Tuesday nights features Kenan Thompson, long a performer on Saturday Night Live, taking the starring role as a TV news man and single father. A big selling point here was the cast, which includes Don Johnson as Kenan's father-in-law, helping him raise his kids. I thought this had some potential and the ads were funny. The show was not funny. Like Young Rock, this felt like a stilted and flawed series execution. However, the ending of the pilot actually made me chuckle a little, giving me hope that this one might find its footing. Episode two will tell the tale, but for now the series feels a bit like another comedy miss.
Pilot Grade: C-
Thursday Nights: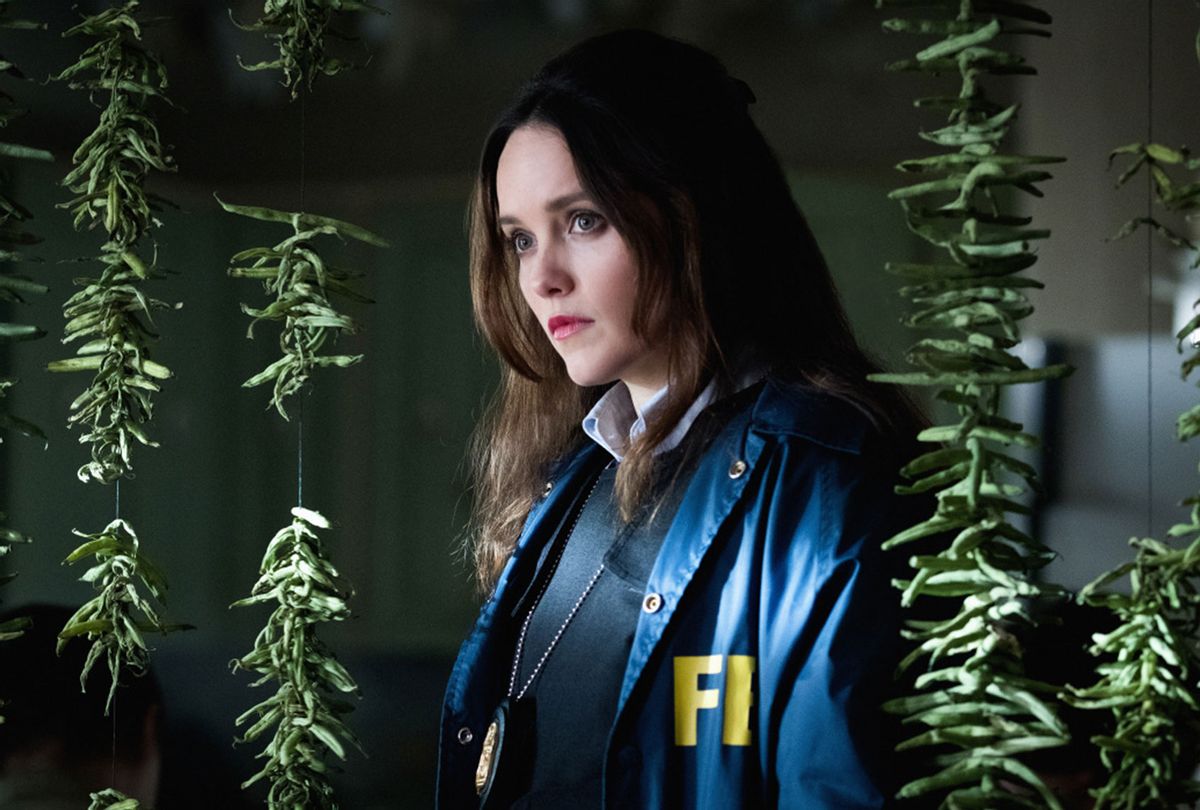 Clarice, Thursdays at 10 p.m. on CBS (Premiered February 11)
About: I was hyper-critical of the pilot for Clarice, which felt like it tried to tread over the plot (and even re-created shots) from the film The Silence of the Lambs. The second episode was improved as it moved away from that source material a bit and tried to stand on its own, with Clarice Starling (Rebecca Breeds) working on a hostage situation. The show still uses the historical events of what happened in the film, and the familiar characters, as the hook, but the second episode revealed how it might become its own thing, settling into a more familiar case-of-the-week model that has driven a lot of CBS drama content. Breeds is a compelling lead, and there is a decent enough supporting cast here. If you're expecting something on par with the film, or even the NBC series Hannibal, you'll be disappointed. If you're expecting a period version of FBI, this might work for you.
Pilot Grade: C
Second Episode: C+
Sunday Nights:
Men in Kilts, Sundays at 8 p.m. on Starz (Premiered February 14)
About: This docuseries stars Outlander actors Sam Heughan and Graham McTavish as they take a trip around Scotland, exploring the sites and history. The pilot covered cuisine, while the second episode largely tackled the sports and competitions that define Scotland. This includes a caber toss, some rugby and a trip to St. Andrews Golf Course. The hosts have good chemistry and are having fun, and the episodes (each around 30 minutes) are light, fun and informative. I enjoyed the two episodes so far and think this is a nice, easy Sunday night watch. It won't fill the Outlander-sized hole in your life, but it will tell you a little bit more about Scotland.
Pilot Grade: C+
Second Episode: C+
The Luminaries, Sundays at 9:30 p.m. on Starz (Premiered February 14)
About: This mini-series is based on the novel of the same name and set during the 1860s Gold Rush in New Zealand. I complained that the pilot was both confusing to follow and dull. The second episode continued more of the same. There's a decent cast here, and if you're a fan of the book it might pull you in. I haven't read the book and couldn't engage in the plot here. This is one of the biggest misses of 2021 for me.
Pilot Grade: C-
Second Episode: D
Streaming Series: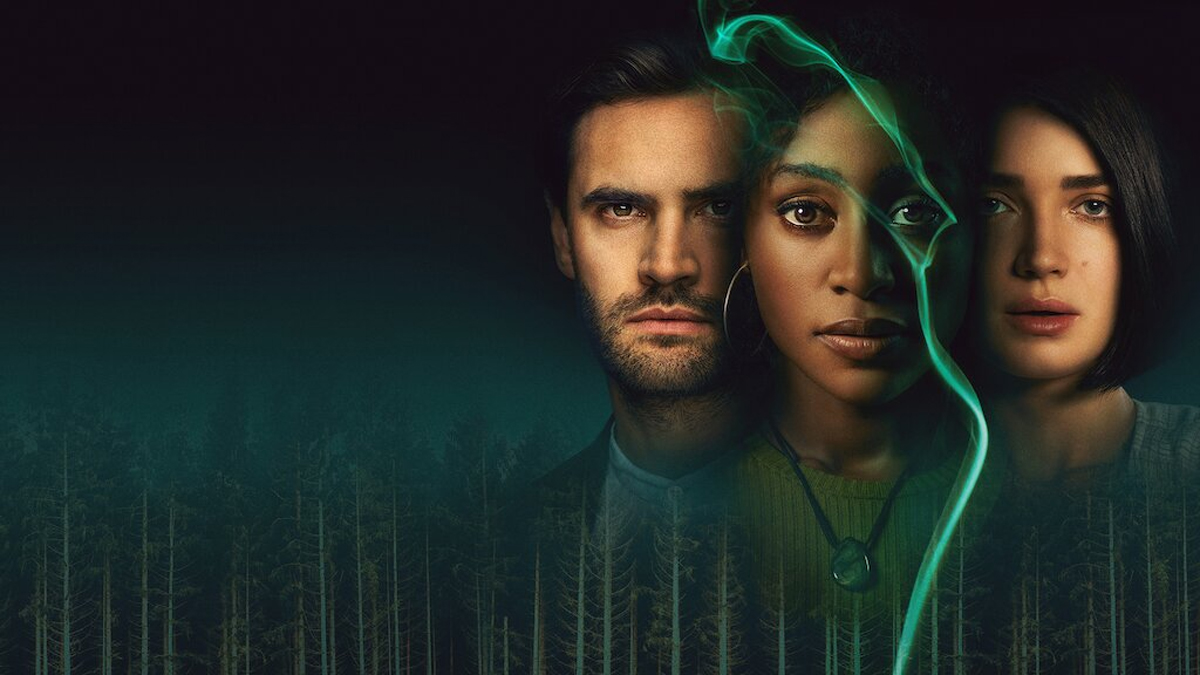 Behind Her Eyes, Now Streaming on Netflix (Premiered February 17)
About: This latest import to Netflix is a six-episode limited series from England. It's based on the 2017 novel of the same name, and adapted by Steve Lightfoot (Narcos, The Punisher), following a love triangle between a therapist (Tom Bateman), his unstable wife (Eve Hewson) and the single mother who works for him (Simona Brown). This is a true slow burn that drops warning signs its heading somewhere dark throughout the pilot and second episode I watched. Each episode is about an hour, and the path up to the affair that will be a central piece of the plot takes some time. It isn't until near the end of the second episode that it even really comes into view. The actors here are fine, and there is something of a hook in exploring the wife's unstable past, but that wasn't enough to keep me hooked. We live in an era that is overflowing with content, especially among the many streaming services now churning out original content. There has to be a hook to keep people engaged, and that was lacking in Behind Her Eyes.
Pilot Grade: C-
Second Episode: C-
Amend: The Fight for America, Now Streaming on Netflix (Premiered February 17)
About: This docuseries is hosted by Will Smith and explores the history of America, particularly the 14th Amendment to the Constitution and the history of race relations and the fight for equality in America. A number of familiar faces join in at times, reading pieces and sharing history. That includes Sterling K. Brown, Daveed Diggs and Mahershala Ali. This also includes interviews with historians to set the scene and fill in facts. The series is six episodes, each around an hour, and it covers an important piece of American history. For those that want to learn more and appreciate the sacrifices that went into the fight for equality, this is well worth checking out.
Pilot Grade: B-
Second Episode: B-
Tell Me Your Secrets, Now Streaming on Amazon Prime (Premiered February 19)
About: This new drama was originally adapted for TNT but is now available to stream on Amazon Prime. The entire 10-episode first season dropped on Friday. The series focuses on three stories. Emma (Lily Rabe) is in witness protection. She was once romantically involved with a serial killer, and now she's trying to re-boot her life and do some good. Mary (Amy Brenneman) had her daughter abducted by a killer, never to be seen again. Mary hasn't given up hope of finding her daughter, and finding out precisely what happened. She obsesses over the case and runs a non-profit aimed at providing answers and comfort to others in the same situation. Finally, John (Hamish Linklater) is a serial offender who has been granted parole and is looking for a way to give back, using his knowledge of what draws men like him to commit crimes to help future victims. All three of these stories are on a collision course as Mary is desperate to find Emma, employing John covertly to do just that. There's a lot going on here, and the darker tone a material shows why this probably wasn't the right fit for TNT. The episodes are about an hour, and there is a lot happening. The series bounces through time and the first two episodes, particularly the section following Emma, give you the sense it's hard to tell what's real. I wasn't taken with the story or where it was going, but those that like a dark, twisty drama might be more taken with this narrative.
Pilot Grade: C
Second Episode: C
Matthew Fox is a graduate of the Radio, Television and Film program at Biola University, and a giant nerd. He spends his free time watching movies, TV, and obsessing about football. He is a member of the FSWA. You can find him @knighthawk7734 on Twitter and as co-host of the Fantasy Football Roundtable Podcast.