We just finished President's Day Weekend, how was it for you? If you're like me, you spent it in some frigid winter weather. That's a good reason to sit inside and watch stuff, which I did. We also got a few new shows launching this last week, but were any of them good? Let's dive in. In this weekly post I look at the pilot and second episode of new scripted, and select unscripted, series this winter. Don't see a new show listed below? Check previous weeks.
Thursday Nights:

Clarice, Thursdays at 10 p.m. on CBS (Premiered February 11)
About: This latest drama for CBS is another take off from an established series of books and films. In this case, CBS has the rights to The Silence of the Lambs, but not all of it. It seems in the curious world of story rights, CBS can make a show that talks about anything from that Thomas Harris book aside from even mentioning the name Hannibal Lecter. If you've seen and love the movie, like me, you know that makes things pretty rough. So instead, we focus on Agent Clarice Starling (Rebecca Breeds). The show picks up a year after the events of Silence, and finds Clarice has retreated into behind-the-scenes work, but she remains a larger-than-life public figure in her work. She is struggling to deal with the stress and trauma of the case, and avoiding calls from Catherine Martin ( Marnee Carpenter). Her mother, Ruth Martin (Jayne Atkinson) is now the Attorney General, and taps Clarice to come back into the spotlight to join a violent crimes task force led by Paul Krendler (Michael Cudlitz). She's reluctant, but eventually gives in and is drawn back into the dark world of hunting monsters. The pilot spends a good amount of time re-creating classic scenes from the film and setting the mood. But something is noticeably missing. It didn't take long into the pilot for me to think this is a mistake, essentially taking a classic character and using her as a means of making a case-of-the-week series. It's OK, but not great. I'll be curious to see if the second episode will move away from the source material and start to breathe. For now, this was underwhelming.
Pilot Grade: C
Sunday Nights:

Men in Kilts, Sundays at 8 p.m. on Starz (Premiered February 14)
About: This new unscripted series follows Outlander stars Sam Heughan and Graham McTavish as they explore the land and history of Scotland. The first episode, which ran about a half an hour, looked at some of the cuisine and, of course, Scotch, the famous alcohol that defines the land. The hosts are fun and the half hour was light. If you're expecting something like Outlander, this will be a poor substitute. But it's a fun Sunday night adventure.
Pilot Grade: C+
The Equalizer, Sundays at 8 p.m. on CBS (Premiered February 7)
About: This new series, based on a previous series and couple Denzel Washington feature films, finds Queen Latifah in the title role as a special operative who decides to use her skills to help people in need. This got the prime slot after the Super Bowl last week and settled into its normal rhythm this week. I like Latifah in the lead role, and the supporting cast works, too. This one reminds me of another CBS procedural, Person of Interest, without as much of the super technology angle. The pilot worked better than I expected, and I thought the second episode established a good template for the series. If you enjoy these types of procedurals, this one is a solid bet.
Pilot Grade: B-
Second Episode: B-
The Luninaries, Sundays at 9:30 p.m. on Starz (Premiered February 14)
About: This mini-series, based on the novel from Eleanor Catton, is set during the New Zealand gold rush of the 1860s. It was previously developed overseas, where it aired last Spring, and is now making a domestic debut on Starz as part of the network's new Sunday night lineup. The cast includes famous faces like Eve Hewson, Eva Green and Himesh Patel, and it's meant to be something of a love story, I gather, but the pilot was awkward, flat, and confusing. I never read the book, and perhaps if I had I would be able to follow this better, but as a stand alone series the pilot was boring and confusing. That combined with the low reach of Starz might leave this as one that fails to land.
Pilot Grade: C-
Streaming Series:

Crime Scene: The Vanishing at the Cecil Hotel, Now Streaming on Netflix (Premiered February 10)
About: This true crime series, which runs four episodes, each about an hour, focuses on the mysterious disappearance of a tourist, Elise Lam, from the Los Angeles landmark Cecil Hotel. The series explores that case, but also the checkered history of the hotel. Netflix has found a sweet spot in recent years with these true crime documentaries. Some have been very good, and many have captured national attention. This one is OK. It felt like more of a slow build and through two episodes I didn't find it overly compelling. Gross and creepy at times, sure, but not incredibly compelling. If you're a fan of the genre, this is easily devoured. But if you're looking for the best of the genre, Netflix has other options.
Pilot Grade: C
Second Episode: C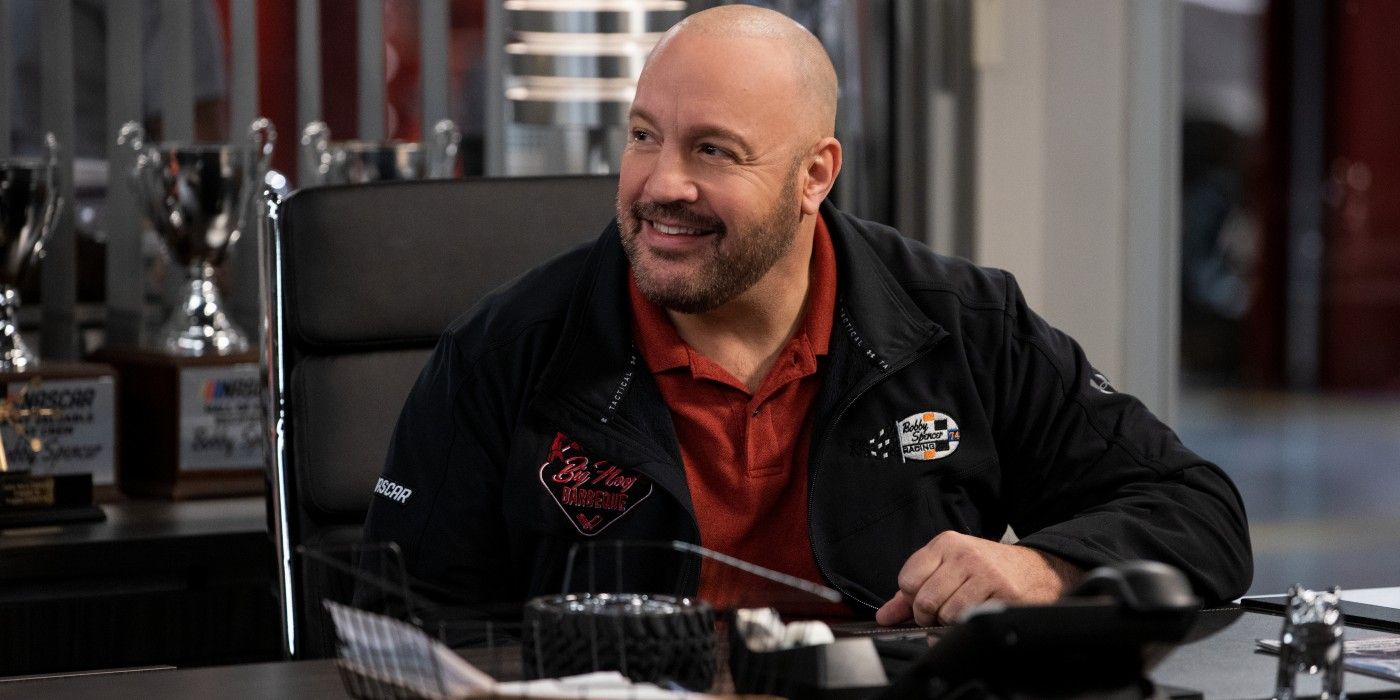 The Crew, Now Streaming on Netflix (Premiered February 15)
About: Netflix has tried at times to produce traditional sitcoms, often with little success. The Crew is that latest attempt, built around a NASCAR crew chief played by Kevin James. The half hour format feels very much like something out of TV's past. The stories felt a little stilted, and even the appeal of James felt muted by this story and the surrounding cast. All 10 episodes dropped Monday, and it's fairly family friendly through two episodes, but that's about the best I can say about it. This feels like a swing toward broad appeal in a classic genre with a familiar face, and that makes sense. But there needs to be a more compelling hook to make something like this work.
Pilot Grade: C-
Second Episode: C-
Matthew Fox is a graduate of the Radio, Television and Film program at Biola University, and a giant nerd. He spends his free time watching movies, TV, and obsessing about football. He is a member of the FSWA. You can find him @knighthawk7734 on Twitter and as co-host of the Fantasy Football Roundtable Podcast.