We're in the middle of January, and some of the most anticipated shows of the first part of the year are starting to bow. So, too, are a host of network offerings. But what are the shows that are worth your time to watch? Let these weekly posts be your guide as I look at the pilot and second episode of new scripted series this Winter. Don't see a new show listed below? Check previous weeks.
Tuesday Nights: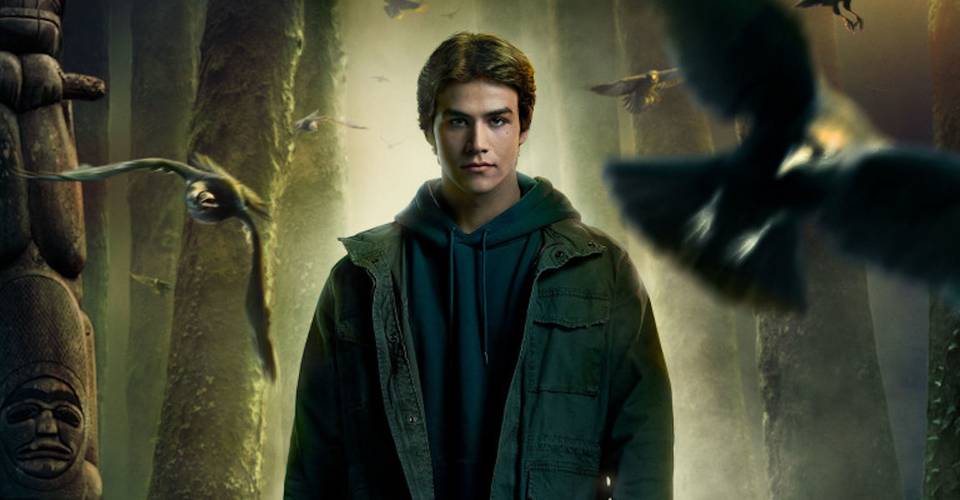 Trickster, Tuesdays at 9 p.m. on The CW (Premiered January 12)
About: This Canadian import centers on a native teen (Joel Oulette) who struggles with a difficult home life, coping by dealing drugs through his small-time job. But soon he starts seeing things that portend something bigger. This one has a six-episode season that already aired in Canada, and things will allegedly get more supernatural. I didn't see much of that in the pilot, which felt slow and dry. Maybe it will pick up, but so far I'm far from hooked. The CW has tried to cobble together a schedule most of this year with imported shows, but as we enter 2021 more of its own series are starting to return. It will be interesting to see if a show like Trickster gains much ground or much of a following. If it does, I doubt I'll be among it.
Pilot Grade: D
Wednesday Nights:

Call Your Mother, Wednesdays at 8:30 p.m. on ABC (Premiered January 13)
About: This latest ABC sitcom centers on Kyra Sedgwick as a mother of two adult children who frets that they need her living out in California. After the death of her husband, the kids are all she has left, so she flies out to check on her son, Freddie (Joey Bragg), and daughter, Jackie (Rachel Sennott). At first both kids see her visit as an annoyance, but it turns out they haven't been honest with their mother, and both realize they need their mother more than expected. So she decides to stay. Of course she was going to stay, or there would be no show. This is a tough set up and it felt more than a little goofy during the pilot episode. Sedgwick is a talented lead, and there's some potential here. It may fit in well with the comedy block and feel for ABC, too, getting a decent lead-in behind The Conners. But the first episode made me think this might be a stretch.
Pilot Grade: C-
Sunday Nights: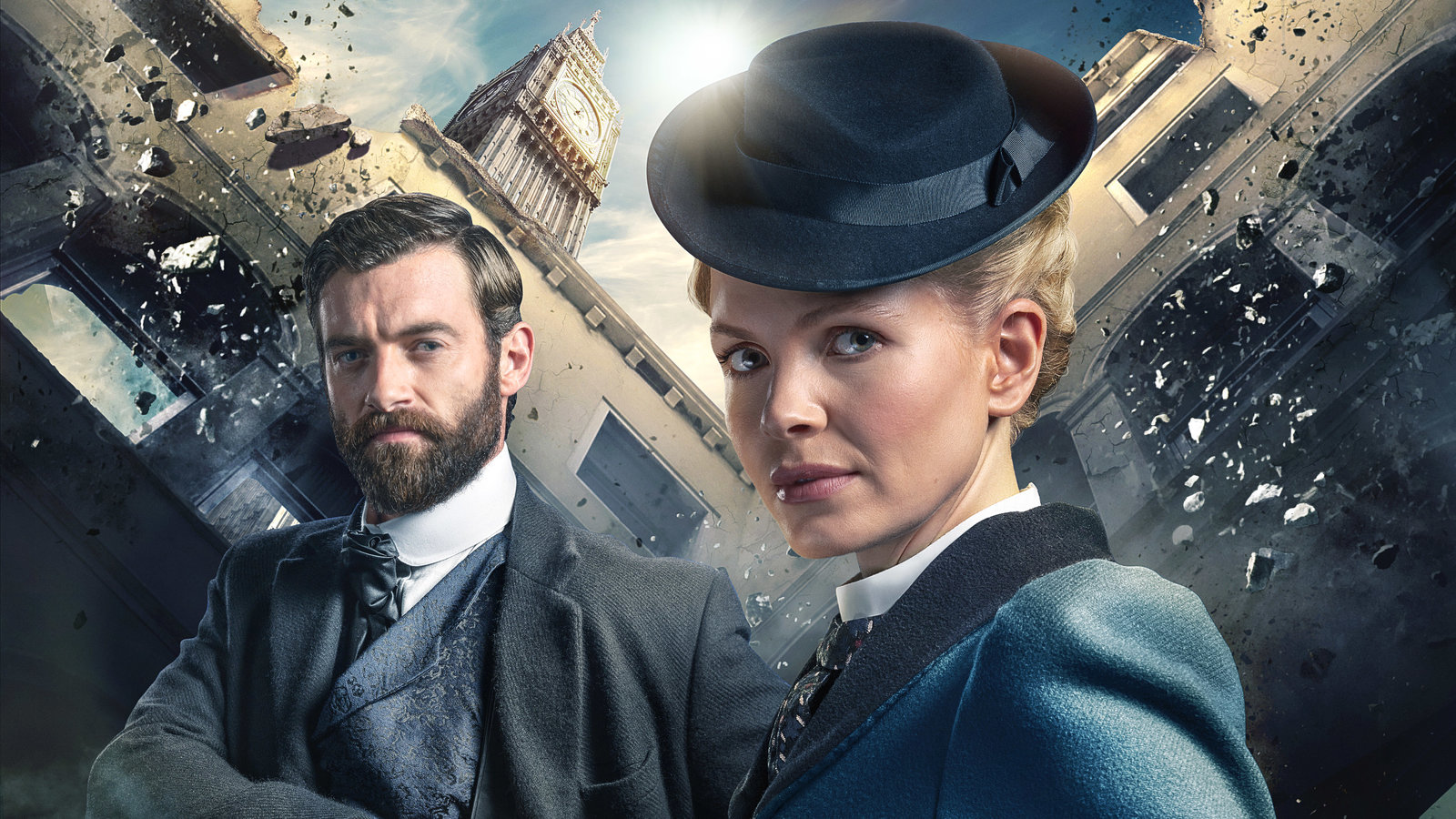 Miss Scarlet and the Duke, Sundays at 7 p.m. on PBS (Premiered January 17)
About: This import from England is a six-episode series that centers on Eliza Scarlet (Kate Phillips) a talented young woman with a gift for investigation whose father has recently died. In order to keep her household without marrying, she tries to pick up her father's private investigation business. It's a challenge because her gender in 19th Century London doesn't lend itself to that kind of work, but she finds an ally in a local detective, nicknamed Duke (Stuart Martin), with whom she has a connection. The pilot here moved along about as expected, with a minor twist of plot as we get the bonafides of Eliza and see her at work. It's a decent set up for a crime show, and doubtless many fans of the PBS format will be pleased with what they see here. I thought it was OK, but a bit predictable and dry. Still, for fans of the genre this seems like a decent addition to the winter lineup, especially as Sundays get a lot more empty with the NFL wrapping up.
Pilot Grade: C
All Creatures Great And Small, Sundays at 8 p.m. on PBS (Premiered January 10)
About: This series, a re-make of the classic series and based on James Herriot's works, tracks his early career as a country veterinarian in the 1930s and 1940s. Nicholas Ralph takes the lead as Herriot, and does a nice job in the role. I thought the pilot moved along at a good clip and was entertaining. The series has already aired overseas and runs seven episodes, leading up to a Christmas special. I thought the second episode was as entertaining as the first, and overall think this is a nice, family-friendly watch on Sunday nights. We're not long from being deluged with original content, but this series feels like a short term commitment and one worth enjoying, especially for fans of the original series and the books.
Pilot Grade: B-
Second Episode: B-
The Great North, Sundays at 8:30 p.m. on FOX (Premiered January 3)
About: We still haven't hit the official premier of this new animated series, which joins FOX's Animation Domination block on February 14, after the NFL season and the Super Bowl is over. But FOX has used the NFL to give it a bit of an early boost. The pilot aired on January 3 after the final week of regular season games. A second episode aired on Sunday following the NFC Divisional Game between the Saints and Buccaneers. The series is set in Alaska and follows a quirky family in the Great North. The voice cast includes Nick Offerman, Jenny Slate and Will Forte, and there's some amusing things in some of the episodes. I wasn't wild about the pilot, which felt a little too weird. The second episode, by contrast, had some more amusing moments. Still, how you feel about this will likely depend on how you feel about these kind of animated shows. It feels like a decent fit in the block, albeit not something I feel compelled to check out on a weekly basis.
Pilot Grade: C-
Second Episode: C
Streaming Series:

Everyone Is Doing Great, Now Streaming on Hulu (Premiered January 13)
About: This eight-episode comedy series centers on a pair of friends, Jeremy (James Lafferty) and Seth (Stephen Colletti), who used to co-star in a teen vampire drama, Eternal. Now, five years later, both are struggling with a way forward in their lives and careers. That isn't helped when Jeremy's wife Andrea (Alexandra Park) decides it's time to move on. Lafferty and Colletti are friends in real life, and both worked on the teen soap One Tree Hill. They co-created the series and Lafferty directed at least the first two I watched. Two was more than enough for me, too. We've seen a number of these comedies set in the inside baseball world of actors looking to get jobs and stay employed. I always feel like the story resonates more with industry viewers than the general audience, and this one is no exception. No, everyone isn't doing great, but you'll be doing a lot better if you just skip this one.
Pilot Grade: D
Second Episode: D
, Now Streaming on Disney+ (Premiered January 15)
About: We've waited a long time for the first original TV series from the Marvel Universe on Disney+. The Streaming Service is now in its 15th month and finally WandaVision has made its debut. The first two episodes dropped on Friday with new episodes dropping on subsequent Fridays. It's all part of the plan to, eventually, have a new Marvel and Star War series available every week. The series centers on Wanda Maximoff (Elizabeth Olsen), the Scarlet Witch, and her boyfriend Vision (Paul Bettany), who we last saw dying in Avengers Infinity War. In this one they're transported to a world of sitcoms from days gone by, at least that's how it seems. Wanda has a neighbor and friend Agnes (Kathryn Hahn) but mostly it is about her adventures with Vision, while foreshadowing that this is part of a bigger plot and issue. The first two episodes were, mostly, in black-and-white, taking on the feel of a 1950s and 1960s sitcom both in tone and plot. And it worked well. Olsen and Bettany are great actors, as are the rest of the cast. I enjoyed the look and feel and had fun with it, especially the cryptic hints about what might be happening that will likely be explored. Since Wanda's powers are mostly mental, and we know Vision died in the films, this is taking place in a world of Wanda's creation. The question is why and what is all leading to, and this will be a fun journey to figuring that out.
Pilot Grade: B+
Second Episode: B+
This is a running review, as after each episode I will write about that episode until I finish the series. Each "Episode Review" will be my immediate thoughts following the episode, and the "Series Review" at the bottom will be my thoughts on the show as a whole.