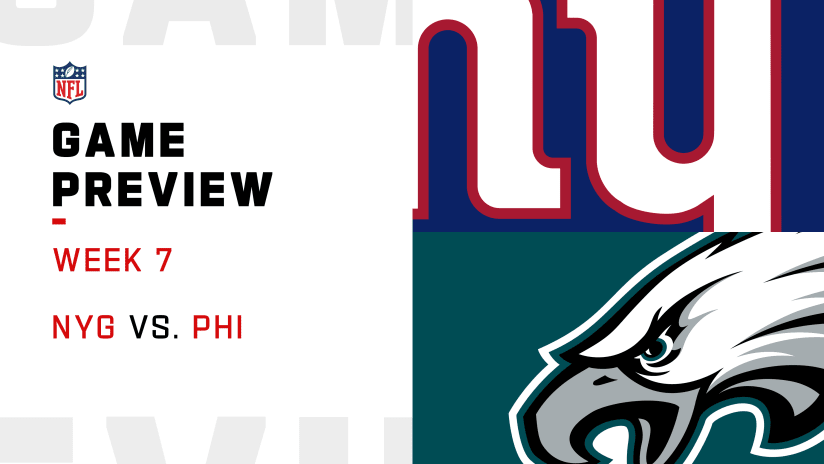 Thanks to the COVID shuffle, there was no Thursday night game last week. Hence, there was no TNF Preview. Thankfully both are back this week, though the matchup isn't one that I'm super excited about. The 1-4-1 Philadelphia Eagles, who'll be without Zach Ertz, Miles Sanders and Dallas Goedert, will play host to the 1-5 New York Giants, who are without Saquon Barkley.
Safe to say it's not time to prepare for TNF fireworks. But it might be a close and competitive game, and what's more with the state of the NFC East, both teams are in the running to take the division lead. So, what should we expect from tonight's clash?
For the Eagles, quarterback Carson Wentz has been carrying the load. While the Eagles have won just one game, he's been making lemonade out of lemons. He'll have to do that again tonight, and I think he will. Wentz is a borderline QB1 for this week. Among receivers, Travis Fulgham has been solid in relief, and feels like the best play. DeSean Jackson should also be back, and that could be tempting, too, as the Giants' defense hasn't been great. Fulgham has WR2 upside, while Jackson should be a boom-or-bust WR4. In the backfield, Boston Scott and Corey Clement figure to carry the load. When Sanders missed earlier this season, Scott didn't put up much in the way of scoring, and he hasn't had a big season since. It's tempting to put Scott in with four teams on a bye and plenty of injuries, but I'd still be cautious. He feels like an RB3 with upside, even in a good matchup.
For the Giants, feeling good about playing their offense hasn't been part of 2020. Daniel Jones has struggled, and aside from a couple good moments with Darius Slayton, the passing game has been a dicey gamble. Same with the running game, now headed by Devonta Freeman. Even with four teams on a bye, Jones is a QB3. Freeman is a low-end RB3 and Slayton is a boom-or-bust WR3. Someone will have a decent game, probably, but it's been a slog. I'm not confident starting any Giant as something other than a deeper league flex.
Prediction: The Eagles get their second win of the season, and quite possibly take the lead in the NFC East by Sunday night.
Drive In Podcast Network Picks:
Week 6 was tough for the group. A couple failed to set a picks lineup, and others just weren't successful. But Matt Bruening is holding on to the lead as we head into Week 7.
Matt Bruening
Last Week: 8-6
Season: 62-29
Matthew Fox
Last Week: 8-6
Season: 55-36
Lindsay Fox
Last Week: 6-8
Season: 53-38
Jacob Throneberry
Last Week: 1-13
Season: 52-39
Dennis Bennett
Last Week: 0-14
Season: 52-39
Ricky Valero
Last Week: 4-10
Season: 50-41
Matthew Fox is a graduate of the Radio, Television and Film program at Biola University, and a giant nerd. He spends his free time watching movies, TV, and obsessing about football. He is a member of the FSWA. You can find him @knighthawk7734 on Twitter and as co-host of the Fantasy Football Roundtable Podcast.