Directors: Dan Abraham, Trent Correy
Cast: Josh Gad
Synopsis: Olaf's first steps as he comes to life and searches for his identity in the snowy mountains outside Arendelle.
The original Frozen burst onto the scene in such a powerful way. Whether it be the titular song, "Let it Go", or the lovable cuddly snowman Olaf, there was a lot in the original film that younger audiences could really gravitate towards in an attempt to feel comfortable. And that is what made Olaf so lovable was his ability to make audiences feel a sense of comfort.
Disney knew they had a winner in Olaf post Frozen and that can be seen in the extensive amounts of shorts and merchandise that have been made about the snowman. Disney found a new "Tow Mater" in their collection of films, and just like "Mater" from the Cars franchise, they have attempted to squeeze every last drop of this character out. And with the sequel to the original Frozen not producing as well, Disney has clearly tried to backtrack and recapture the magic of the first film.
We get that with Once Upon a Snowman as we see the Frozen universe go back to the roots of the original. We follow Olaf from his mythical creation to finding Anna for the first time. We go on a journey with Olaf as he looks for a nose, runs from wolves, and discovers who exactly he is.
And while the short is lovable and cute, I can't help but to think it feels outdated now. It's been 7 years since the Oscar-winning film was released, and they are just now creating a short about the time spent between Olaf's creation, and Anna finding him in the woods. It feels like something that needed to be done years ago, especially before the second of the Frozen movies were released.
There wasn't enough relevancy in the short to really grab my attention for the duration of it, and, aside from one moment, there wasn't any sense of realization or knowledge being spread to the audience. There was no revelation that proved this project to be anything more than an attempt to recapture something that has clearly been lost.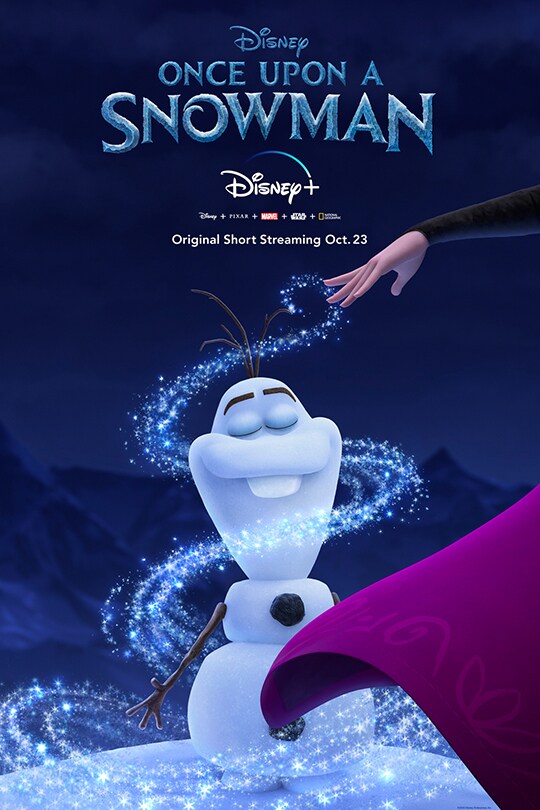 Final: Once Upon a Snowman tries to be a warm hug for the franchise, but ends up being an attempt to recapture the magic that has clearly been lost. It's a harmless short that young kids might find some enjoyment out of, but if they don't see this around the same time as the original Frozen, they might not recognize what is actually happening in front of them. This isn't so much a short as it is a deleted scene to the overall film.
Jacob is a film critic and co-founder of the Music City Drive-In. He is a member of the Music City Film Critics' Association and specializes in the awards season. You can find him on Twitter @Tberry57.