For the first time in a few weeks, we didn't have to deal with a shifted NFL schedule on Sunday. Well, actually, the Thursday game shifted to tonight, but that happened a while ago. It was nice to wake up on Sunday, set my lineup and not have any games unexpectedly cancelled. That doesn't mean all the action on the field went as planned…
Tonight, with a pair of games, you might be hoping for a Monday Night Miracle. But before we get to that, let's consider the lessons learned from the rest of Week 6.
Derrick Henry is a Beast
You probably already knew this, or at least suspected, but Henry has officially entered his name in the 2020 MVP race. Yesterday he ran for 212 yards and two touchdowns, including a 94-yards scamper and a touchdown in overtime to keep the Titans perfect. He also added more in the receiving game and is the engine that's driving a still perfect Tennessee team. Ryan Tannehill has been solid, and is rightly lauded, but Henry is the one that gives the Titans another dimension. In just one week he threw Josh Norman out of his way like a rag doll and ran all over the Texans as the Titans beat up on the Bills and beat the Houston Texans. Like Russell Wilson, Henry deserves to be talked about in the MVP race.
The Browns are Great so Long as They Don't Play the AFC North
The Browns have had a strong season. After an embarrassing opening week loss to the Ravens, the team rolled off four straight wins. The Browns came into Sunday's clash with the Steelers 4-1 and looking to move up in the AFC standings. Instead, they found a 38-7 thrashing where Baker Mayfield was removed from the game to protect him. The Browns are 4-2, and I think they can still be a playoff team, but the two losses weren't close and came against division opponents. That's not a great sign if you're hoping to be a contender in the AFC.
And Then There Was One
After the New York Giants slipped past Washington and the Atlanta Falcons beat the Vikings, the Jets remain the last winless team in the NFL. At 0-6 now, the Jets have an early lead in the race for the first pick. Head Coach Adam Gase has been on the hot seat since the season began, quarterback Sam Darnold is injured, Jamal Adams is in Seattle and now Le'Veon Bell is a Chief. In short, it doesn't seem like things are going to get much better for the Jets and their fans, at least not in 2020. The question is how long Gase will remain the head man for the Jets, and if we've yet seen the worst for the team.
And now, on to a preview of tonight's games.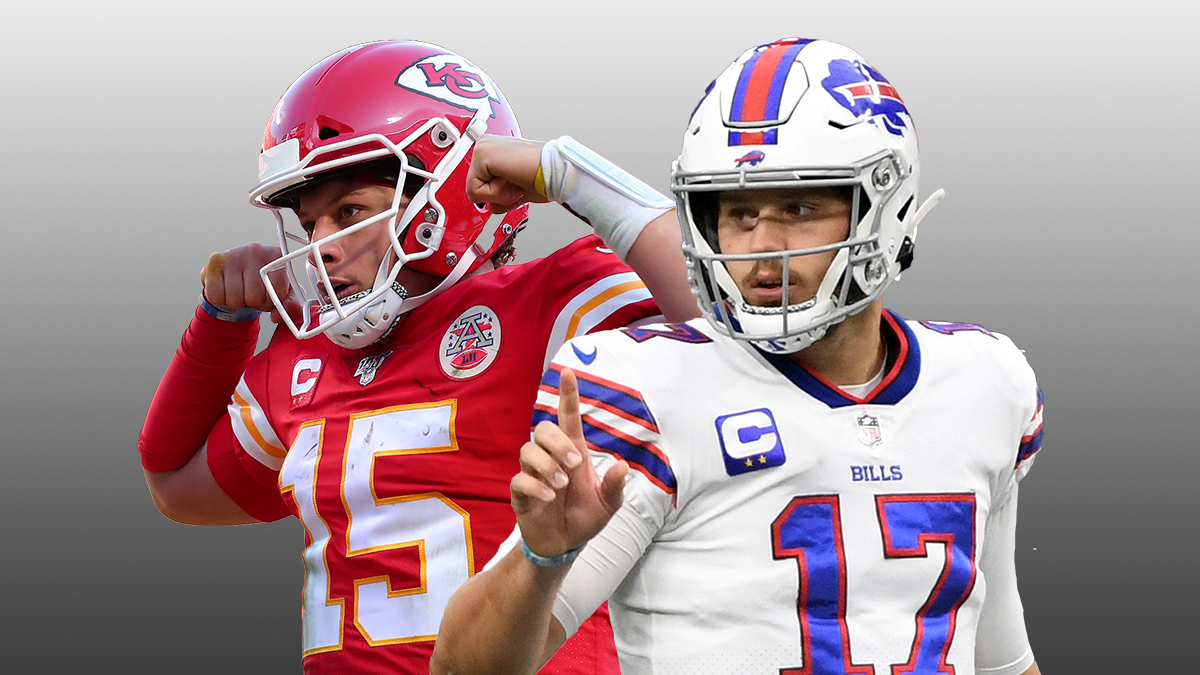 Kansas City Chiefs (4-1) at Buffalo Bills (4-1)
Both these teams went into Week 5 unbeaten only to suffer disappointing losses. The Chiefs fell to the division rival Raiders 40-32 at home, while the Bills suffered a tough Tuesday night loss to the Titans. And now these teams clash in a battle of AFC division leaders. Both need a win, and both will be hungry to get one after last week's disappointment. Even with this game shifting from Thursday to Monday, the Bills will be coming in off a short week. They'll also be hoping for better from Josh Allen, who stumbled a bit in the Week 5 loss to the Titans. But Bills fans must be encouraged by the fact their team has been good at throwing the ball down the field this season and the Raiders just beat the Chiefs by going deep.
But the Chiefs have a pretty awesome offense of their own, and while they don't have Bell this week, they have plenty of weapons. If you're looking for a miracle, it's because you're already starting Patrick Mahomes, Travis Kelce, Tyreek Hill and Clyde Edwards-Helaire. Meanwhile, with Sammy Watkins out, I think Mecole Harman could be an interesting play.
For the Bills, you're playing Allen and his top target, Stefon Diggs. The pair have had a great connection all season. Zack Moss is expected to be back again, but Devin Singletary is probably the better play. Neither figures to be much better than a low-end RB2. Among the Bills' other pass catchers. John Brown has a chance to play and rookie Gabe Davis has impressed at times, but it's Cole Beasley who figures to be the best deep league flex play.
Prediction: The Chiefs get win five on the season in Buffalo.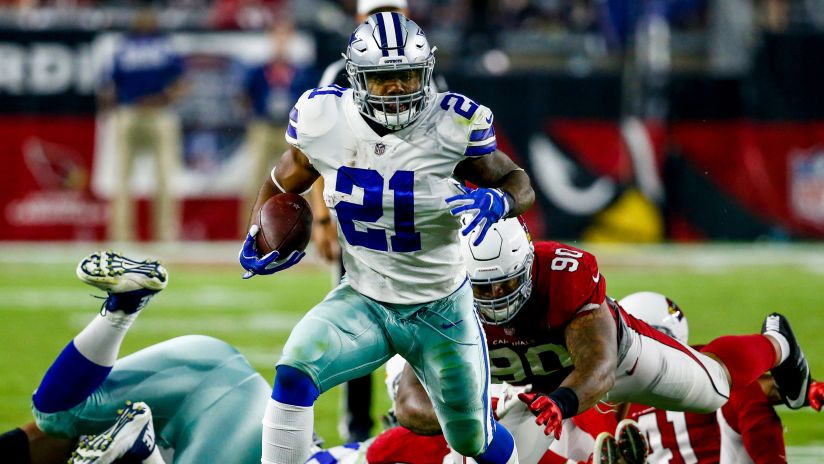 Arizona Cardinals (3-2) at Dallas Cowboys (2-3)
In the planned Monday Night Football game, we get the Cowboys looking at life after Dak Prescott facing the up-and-down Arizona Cardinals. If nothing else, we should see points in this game as both teams know how to score and both defenses seem content to allow some scoring. With a stacked group in the NFC West, the Cardinals need to win to keep pace. Meanwhile, the 2-3 Cowboys are still atop the NFC East (and would be even with a loss), but they need to try and win some games, too.
For the Cardinals, Kyler Murray is a Top 3 play for me at quarterback, while DeAndre Hopkins has been the best receiver this season. Beyond that, getting anything consistent would be a miracle. Christian Kirk is in play, as are running backs Chase Edmonds and Kenyan Drake. If pressed, I feel like Edmonds is the second-best option among skill position players.
For Dallas, we get to see a full game from Andy Dalton, who should be a decent play all season with this offense. Ezekiel Elliott figures to be a big part of the action and is a top play at running back. Among receivers, it's hard to say what the chemistry will be with Dalton. Though he seemed to connect with Michael Gallup on the key drive, which could be good for those who roster Gallup and are waiting for consistency. For now, Amari Cooper and CeeDee Lamb feel like safer plays. Either way, Dallas has produced a robust pass offense this season and I don't see that stopping with Dalton.
Prediction: Dallas moves to 3-3 on the season.
Matthew Fox is a graduate of the Radio, Television and Film program at Biola University, and a giant nerd. He spends his free time watching movies, TV, and obsessing about football. He is a member of the FSWA. You can find him @knighthawk7734 on Twitter and as co-host of the Fantasy Football Roundtable Podcast.