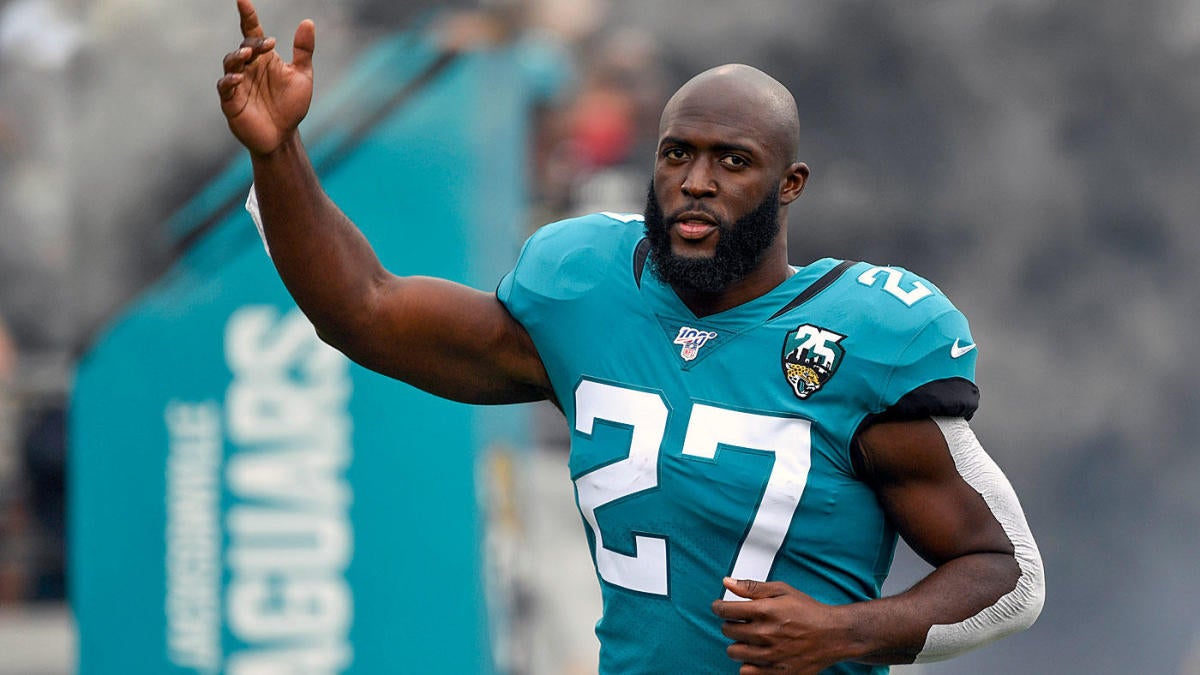 We're less than two weeks from the regular season, and the fireworks keep coming. Early Monday morning the Jacksonville Jaguars dropped a bomb. Less than a day after trading defensive star Yannick Ngakoue for a pair of picks, the Jaguars released their offensive star, Leonard Fournette. The move leaves more questions than answers for both the Jaguars and the rest of the league.
Let's consider what this means for the Jaguars and, more importantly, for fantasy owners.
Tanking for Trevor
In my news hit about Ngakoue I suggested the move made clear the Jaguars are looking to 2021, or at least the draft. Releasing Fournette without a clear replacement or getting anything back for him further solidifies that. Fournette had a tumultuous relationship with the team, which spent this off-season seeming to try and change the culture by cleaning house. But his release comes after what would be considered a career year.
Fournette, a First Round pick in 2017, played three season for the Jaguars. He seemed to hit his stride in 2019, rushing for a career high 1,152 yards and catching 76 passes for 522 yards. He only registered three touchdowns, all rushing, but he was a fixture for the Jacksonville offense. And it seemed logical to believe he'd be a big part of the team's attack in 2020 as well. Instead, he's released.
The Jaguars are left with little experience and upside in their running back group. The next men up figure to be second-year back Ryquell Armstead and veteran Chris Thompson, signed from Washington this off-season. Armstead saw 35 carries for 108 yards as a rookie. Thompson played seven years in Washington, and was productive at times, but saw only 16 games in a season once. He has 1,194 career rushing yards and five touchdowns, but he's regarded as more of a receiver with 212 receptions for 1,722 yards and 10 TDs. Both figure to see time, and both are worthy of a grab in dynasty and re-draft formats if available. There's no one else on the current roster that stands out.
Among free agents, many have already found homes. It's possible the Jaguars look at final roster cuts to add depth, or make a run at free agents like Devonta Freeman or Isaiah Crowell. But if the team isn't looking to compete in 2020, which seems likely given recent moves, rolling with Armstead and Thompson could give them a look at the future.
The Future for Lenny
The other question is Fournette. He amassed 2,631 rushing yards and 17 rushing TDs in three seasons, and should be coming into his prime following being the No. 4 overall pick in 2017. Now he's on waivers. While he could be claimed, likely teams will wait for him to hit the market, and to see if more information regarding his release is made public, before making a move.
There are a few interesting options in terms of teams that could use a running back. Right in the state of Florida it wouldn't be a surprise to see either the Dolphins, led currently by Jordan Howard and Matt Breida, or the Buccaneers, led by Ronald Jones with a crew that includes LeSean McCoy and rookie Ke'Shawn Vaughn, to make a run at Fournette. Another obvious suitor is the Washington Football Team, which released Darius Guice and has more questions than answers in a depth chart that includes Adrian Peterson, Bryce Love, Antonio Gibson and J.D. McKissic.
A couple dark horse squads could be the Chicago Bears, who are dealing with an injury to David Montgomery and don't have much depth behind him, or the Los Angeles Chargers, who could use a rushing workhorse to compliment the varied skills of Austin Ekeler. Another team mentioned frequently is the Houston Texans, who may not be as sold on David Johnson or Duke Johnson as they appear.
Either way, Fournette figures to land somewhere that already has a crowd, making it messy for fantasy owners. This is particularly tough coming off one of the busiest drafting weekends of the year. Fournette is currently listed with an ADP of RB15 in PPR and RB17 in Standard, meaning many have invested in him as a solid RB2. For Fournette owners, particularly those in re-draft, I urge caution. Unlike the situation with Guice, where he was an easy release, Fournette still has a shot to latch on and find a meaningful role in 2020. You likely can't afford to cut him loose, and you shouldn't yet.
In Dynasty that's even more true. Hopefully you have assets to weather the storm, but be careful about selling him too cheaply, too. While he is a good buy-low candidate if you can get him, if you already have him now isn't the time to panic. Be patient, consider you options and see how the next two weeks play out.
Matthew Fox is a graduate of the Radio, Television and Film program at Biola University, and a giant nerd. He spends his free time watching movies, TV, and obsessing about football. You can find him @knighthawk7734 on Twitter and as co-host of the Fantasy Football Roundtable Podcast, a proud member of the Drive-In Podcast Network.