Ben Affleck will return as "The Dark Knight" in the DCEU's The Flash.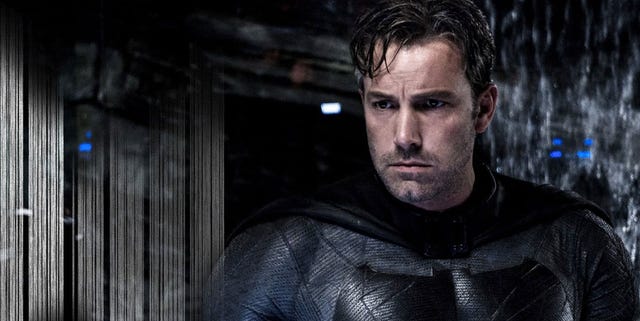 Ben Affleck's Batman, or Batfleck, was last seen in 2017s Justice League, a critical flop that has since garnered cult status among the film communities.
The DCEU itself, which seemed dead in the water after Justice League, has gained some steam over the past few months with the announcement of Zack Snyder's Justice League coming to HBO Max.
This news of Batfleck returning was first reported by Vanity Fair. In the article, The Flash director Andy Muschietti (It) said this, "His Batman has a dichotomy that is very strong, which is his masculinity—because of the way he looks, and the imposing figure that he has, and his jawline —but he's also very vulnerable," Muschietti said in an interview. "He knows how to deliver from the inside out, that vulnerability. He just needs a story that allows him to bring that contrast, that balance." He went on to say,
Affleck won't be the only version of Batman in this movie, as Michael Keaton's version of Batman has also signed on to helm the cowl again in this film.
The Flash stars Ezra Miller and is scheduled for a 2022 release.
If you are still looking for more DC news, check out this article which gives the Schedule and How to Watch for DC Fandome.