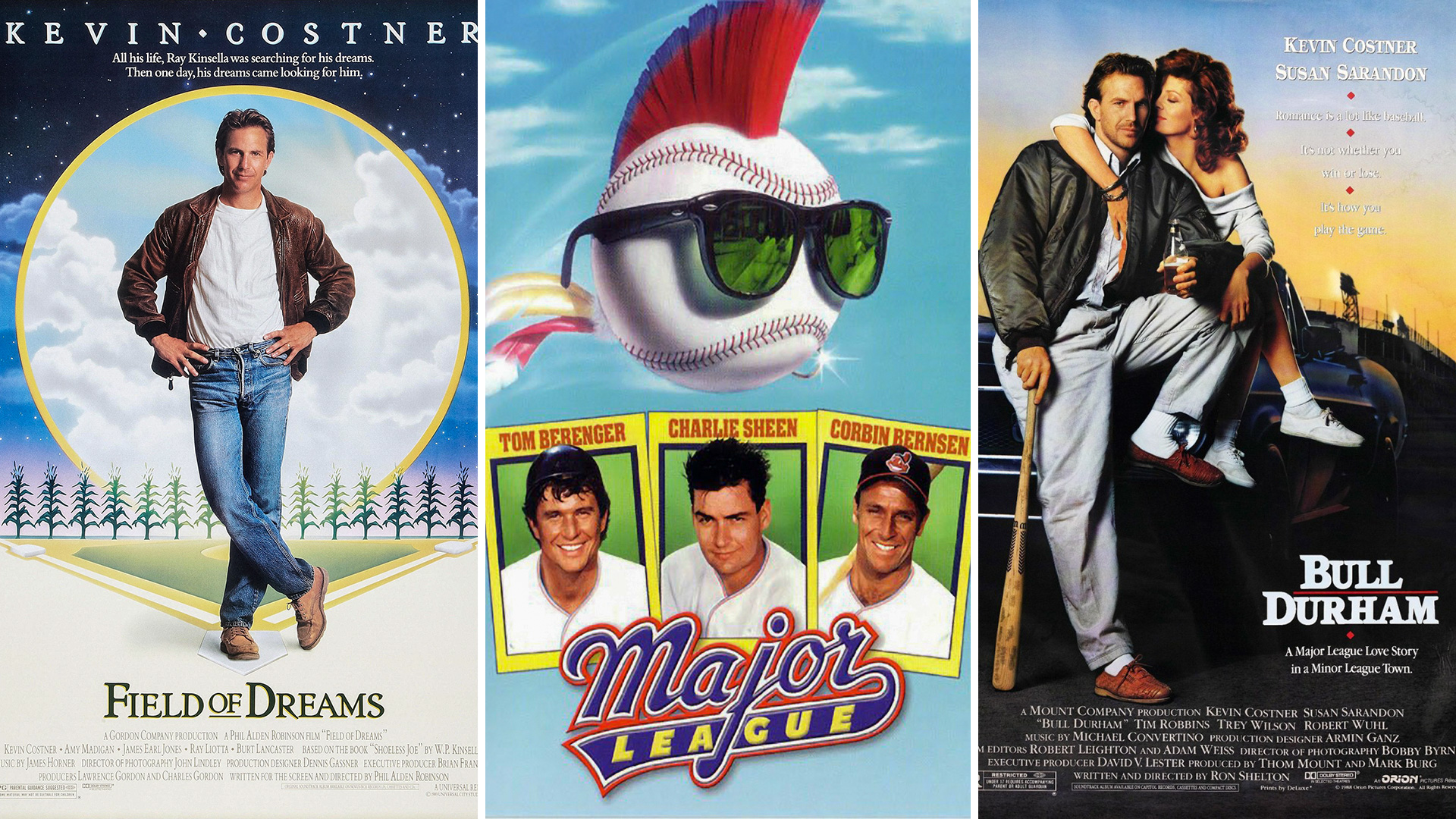 The Boys of Summer are (finally) back as of last Thursday. It took longer than expected and hoped, but we're finally being treated to a professional sports season in 2020. It's only 60 games, features a universal DH and is limited to division and intra-conference games. But it's baseball. It's live. It's real. And it's happening.
Baseball movies—like the sport itself—are part of the fabric of our culture. As I prepared for Opening Day 2020, I decided to revisit some baseball classics. I also took a few suggestions from the Twitterverse that helped define some of the films on this list. So, below, is this week's Binge Watch, devoted to baseball. And much like America itself, it seems there's a baseball film to suit every genre and mood. Don't believe me? Check out the eight films on the list below.
Also, a special shout out to Kevin Costner, without whom our experience of baseball films would just not be the same. Without further ado, on to this week's Binge Watch.
8. The Sandlot (1993)
About: Growing up can be hard, especially when you move to a new town as a kid. But sports can, do and always have been part of what brings people together. This film captures that sense of childhood innocence and seeking your tribe, and it tells the story of a group of friends bonded by their love of the game. It's got laughs and heart-warming sequences, and it's good for the family. This was one of the first movies folks mentioned when I asked about favorite baseball films on Twitter.
7. Bull Durham (1988)
About: The first appearance by Costner, but far from the last. This comedy from Ron Shelton is set in the minor leagues, and it's also a steamy adult romp. If "The Sandlot" was the family film, this one is decidedly for an older crowd. It features great performances from Costner, Susan Sarandon, and Tim Robbins. It has a number of iconic scenes and sort of captures life in the minor leagues. It also works as a fun, unconventional romance.
6. A League of Their Own (1992)
About: There's no crying in baseball, but you might shed a few tears watching this film, which is a tribute to the women who played the game while the war was raging. Geena Davis is superb, as is Tom Hanks. This was a year before Hanks won his first Academy Award, but you can see his excellent chops. There's comedy, drama and plenty of heart in this tale. The last Penny Marshall directed this one, and it has a stellar cast that even includes Madonna. It's worth checking out.
5. Major League (1989)
About: This is probably the first movie I think of, often, when someone talks about a baseball movie. It's a lot of fun and a solid comedy about a major league team with major league problems. Tom Berenger, Charlie Sheen, Corbin Bernsen, and Wesley Snipes lead the cast. This one spawned a franchise, all of which you can skip. But this first one is a solid comedy that gets to the heart of what sometimes makes the game so fun.
4. Moneyball (2011)
About: How do you take a book about math, analytics, and changing the way you search for players and turn them into a compelling baseball film? The answer is you hire Aaron Sorkin and cast Brad Pitt and Jonah Hill. On paper, Moneyball would seem to be a tough sell. But on the screen, it's gold. The script from Sorkin and Steven Zaillian work well, and Bennett Miller directs an engaging film. The dynamics between Pitt and Hill and Pitt's whole performance just works here. This is an engaging, engrossing, and under-rated gem.
3. 42 (2013)
About: Jackie Robinson changed the face of baseball and broke barriers in America. This film is dedicated to telling his story and, honestly, no list of baseball films would feel complete without it. I enjoyed the heck out of Harrison Ford as Branch Rickey but it's Chadwick Boseman as Robinson that steals the show. Boseman has been exceptional in a number of roles, including as Marvel's Black Panther, but he shines here in this story about history and baseball that feels like a loving tribute to both.
2. For Love of the Game (1999)
About: This one, based on the novel by Michael Shaara, is about an aging pitcher who is having the game of his life as a lot swirls around him. Will he retire? Will he get the girl? The flashbacks tell the story of his life and career while he tries to pitch the biggest and most important game of his life. Costner is great here as pitcher Billy Chapel, and this one comes with a wonderful soundtrack of announcer Vin Scully describing the action of the game. I loved the book and I enjoy the heck out of the movie, too.
1. Field of Dreams (1989)
About: Everyone probably has their favorite film in this genre, and this one is mine. Costner is back, this time as a man who believes and is rewarded for his faith. "If you build it, they will come." Even if you haven't seen the film, you've heard the classic line. And there is a lot to love about this film based on the novel from W.P. Kinsella and brought to life so lovingly by Phil Alden Robinson. It has good performances, including from James Earl Jones, and so many iconic scenes. It's about the heart and the father-son bond that has helped many of us fall in love with sports. Call me a softy, but this one gets to me every time.
            That's the list for this week. As always, agree, disagree, have a different take, post a comment, and join the conversation!
Matthew Fox is a graduate of the Radio, Television and Film program at Biola University, and a giant nerd. He spends his free time watching movies, TV, and obsessing about football. You can find him @knighthawk7734 on Twitter and as co-host of the Fantasy Football Roundtable Podcast, a proud member of the Drive-In Podcast Network.