3. Cam Akers:
While there has no doubt been some confusion, in regards to that Rams backfield over the course of the previous few days, Old Tom is here to tell you that Mr. Akers is still the top prize. In fact, since the Rams selected him with their first pick (52nd overall) of the 2020 NFL Draft, that reality has never wavered. From Superbowl contender to missing the playoffs, this organization has been on a bit of a whirlwind these last couple seasons. Adding in the losses of Brandin Cooks and *gulp* Todd Gurley, aren't ideal, either. However, with a new year comes new excitement for this ball club, and these Rams are very much excited about their fresh set of legs, in the backfield. Without discounting what Gurley accomplished, as it was truly one of the greatest fantasy runs Old Tom can remember, there's no denying that Sean McVay enjoys utilizing his running back, in a manner that involves him in every facet of the game. While I'm not here to tell you that Cam Akers is the next Todd Gurley, I am here to tell you that Cam Akers has all the ability to give you very serviceable production this coming season and potentially RB1 numbers post 2020. Clocking the fifth fastest 40 time (4.47) among RBs at the combine coupled with his 3.91 rushing yards after contact per attempt in 2019 (4th most among draft eligible RBs) Akers is truly the definition of a well-rounded back. At 5'10 216lbs, he's not the biggest RB on the block, but that's not necessarily a prerequisite to RB greatness, either. Ever heard of LeSean McCoy? Now, Old Tom realizes there are a lot of unknown variables that can factor into Akers and his dynasty future, here in L.A. However, for the right price I am more than willing to gamble on Cam as THE guy in a Sean McVay offensive system. After all, any time someone breaks a record held by Dalvin Cook (FSU Freshman Rushing Title, 1,025 yards) it better give you pause.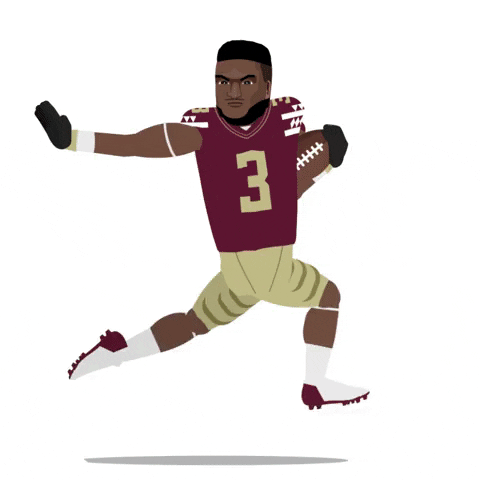 2. Robert Woods:
One of Old Tom's absolute favorite dynasty assets, there is, Mr. Robert Woods was oh so close to finding himself at that #1 spot, on this list. Coming off back-to-back top 14WR (PPR) finishes is nice, but doing so with a combined 8 receiving touchdowns is even more impressive, in my eyes. The one stat that is quite difficult to predict or account for, usually has a way of taking the plethora of legitimate NFL talent and giving them that "great" title we all desperately want on our squads. However, the flip to that is if players find themselves void of enough end zone visits, for too long, they usually find themselves in that bargain bin, savvy dynasty owners scour every off-season. With that said, if you haven't searched every nook and cranny, of your league's bargain bin for one Bob Trees, you my friend, should adjust your To-Do List, pronto. As will no doubt be touched on with my Kupp take, it would be irresponsible for Old Tom to not mention the loss of Brandin Cooks, to this offense. An average of 110 vacated targets, over the previous 5 seasons, is something worth revealing, especially in light of Woods' 2019 8th place finish among WR in said department. At 28 years old and with two years left on his contract, Woods is in prime position to solidify himself on any championship contender's roster. I'll tell you one thing, Old Tom is acquiring him in every league, possible.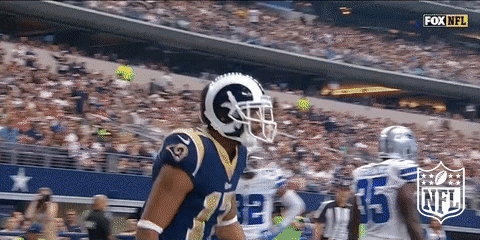 Cooper Kupp
Anytime you register the WR4 (PPR) finish, you've earned the top prize, on any list someone fashions discussing your value to an organization. That, my friends, is what we have right here with Cooper Kupp and his dynasty worth to this Rams ball club. A 3rd round selection, out of Eastern Washington, just three years ago this 27 year old WR has quickly fashioned himself into Jared Goff's safety blanket with his crisp route running, sticky hands, and gutsy mentality. As a relative afterthought, in fantasy draft circles during his rookie year, all Kupp did was finish the 2017 season as the WR25. Entering year 2, it looked like Cooper was about to blast off, only to suffer a knee injury shortly into a week 6 showdown with Denver. After returning a few weeks later, Kupp would again fall victim to a knee injury, this time much worse. A torn ACL that would ultimately remove Cooper Kupp from the remainder of the season and what would become the Rams run at a SuperBowl. While unfortunatley only able to log seven games, his points per game pace would have given him the WR7 (PPR) finish, and one has to think completely altered the Rams' abysmal Super Bowl LIII performance. Entering 2019, there were many who questioned his ability to return to full speed, to which Cooper Kupp made sure to answer said questions in quite an emphatic manner. 5.6 points off the WR2 (PPR) finish is something Old Tom doesn't take lightly, and my advice would be that you don't either. With Brandin Cooks out of the equation, it's only logical to assume Kupp's value to this offense is as cemented as they come.
Make sure to follow Old Tom on Twitter @BombadilFantasy!