It took a few weeks, but we finally have a number one team that didn't lose their first game after jumping up to #1. Baylor sits atop the power rankings for the second week in a row and seems like a legitimate threat to remain there until conference play. A lot of games are being postponed and canceled because of Covid outbreaks, so while some programs haven't played in a while, they don't move down because of it. The SEC leads the way with 5 ranked teams but all are outside of the top 10.  On to the power rankings and three games to watch this week. As always, the previous week's ranking is in parentheses.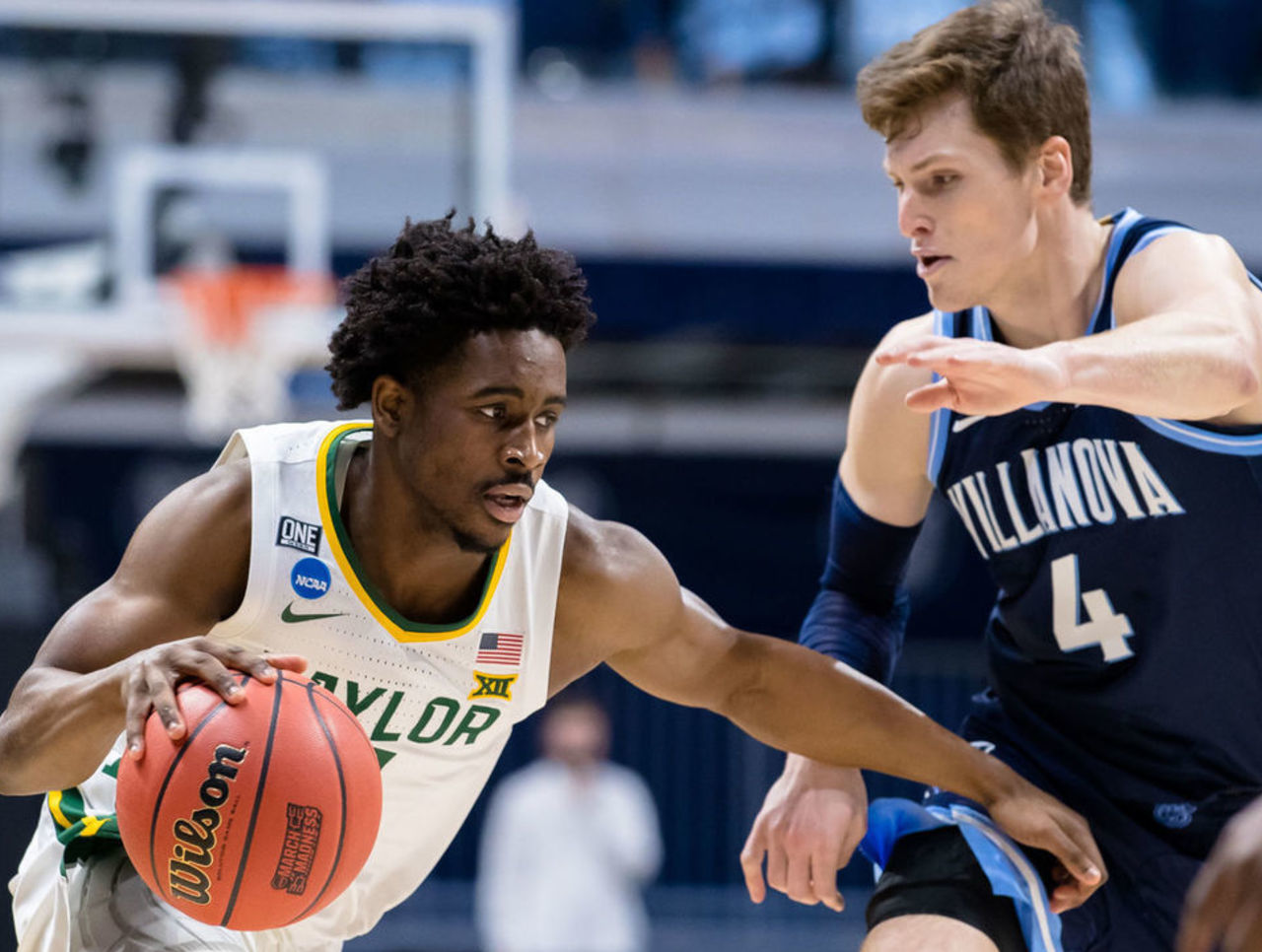 Baylor (1) – 10-0
As you see above, Baylor has solidified as the top team in the country. They almost fell into the "number 1 curse" and lost against Oregon, but they were able to squeak out a 78-70 win on the road. It seems that this team may be undefeated going into conference play with two more games before the Big 12 slate begins in January.
Duke (2) – 10-1
Duke was off the week before and they may as well have been off this past week too. The got three easy victories after the sole loss to Ohio State and begin ACC play this week. Tougher tests lie ahead than South Carolina State, Appalachian State and Elon. The Blue Devils took care of business, though, so can't fault them for that.
Purdue (3) – 10-1
The Boilermakers have not let the last second buzzer beater loss at Rutgers derail their season, it seems. After grinding out a win against NC State they were able to blow out Butler for a 2-0 week. The top of the poll seems to be solidifying as the top three teams have stayed the same. Zach Edey coming off the bench for Purdue makes their second lineup intimidating and spaces the floor better than with he and Trevion Williams on it together.
Arizona (8) – 11-0
Last week I was afraid of maybe ranking Arizona too highly, but this team just keeps on winning. The Wildcats face their toughest stretch of the season coming up, as their next three games are all against ranked opponents. If they can get through this stretch with at least a pair of victories this ranking will look too low again.
UCLA (4) – 9-1
The PAC-12 is top heavy, with three ranked teams including the Bruins. There are not going to be very many quality wins to have, so UCLA will need to hope that their Covid pause does not bleed into conference play. What should have been a great CBS Sports Classic in Las Vegas pitting UCLA against UNC and Kentucky against Ohio State turned into one game, Kentucky vs. UNC. UCLA will need to take care of business whenever they do come back.
Gonzaga (5) 9-2
As Andrew Nembhard goes, so go Bulldogs. He was incredibly efficient against a strong Texas Tech defense, showcasing exactly how high this team can go. Gonzaga needed this victory as a reset and their offense looked much better during this game. If they can get this PG play out of Nembhard and consistently hit open threes like they did against Texas Tech, then the sky is the limit.
Kansas (6) – 9-1
Where in the world is Jalen Wilson? After a strong breakout performance last season, he has been virtually non-existent since coming back from suspension. The Jayhawks need to work harder to get him involved to balance their team out. He had 10 points in their win against Steven F. Austin after coming off the bench, however they will need more from him.
Iowa State (9) – 11-0
47. That is the number of points that Iowa State scored in their win against Jackson State. It wasn't pretty, but a win is a win. The competition ramps up after Christmas, with the Cyclones having their toughest game of the season on 1/1 against Baylor. One more tune up game against Chicago University awaits between now and then, so this should be a top 10 team going into BIG 12 play.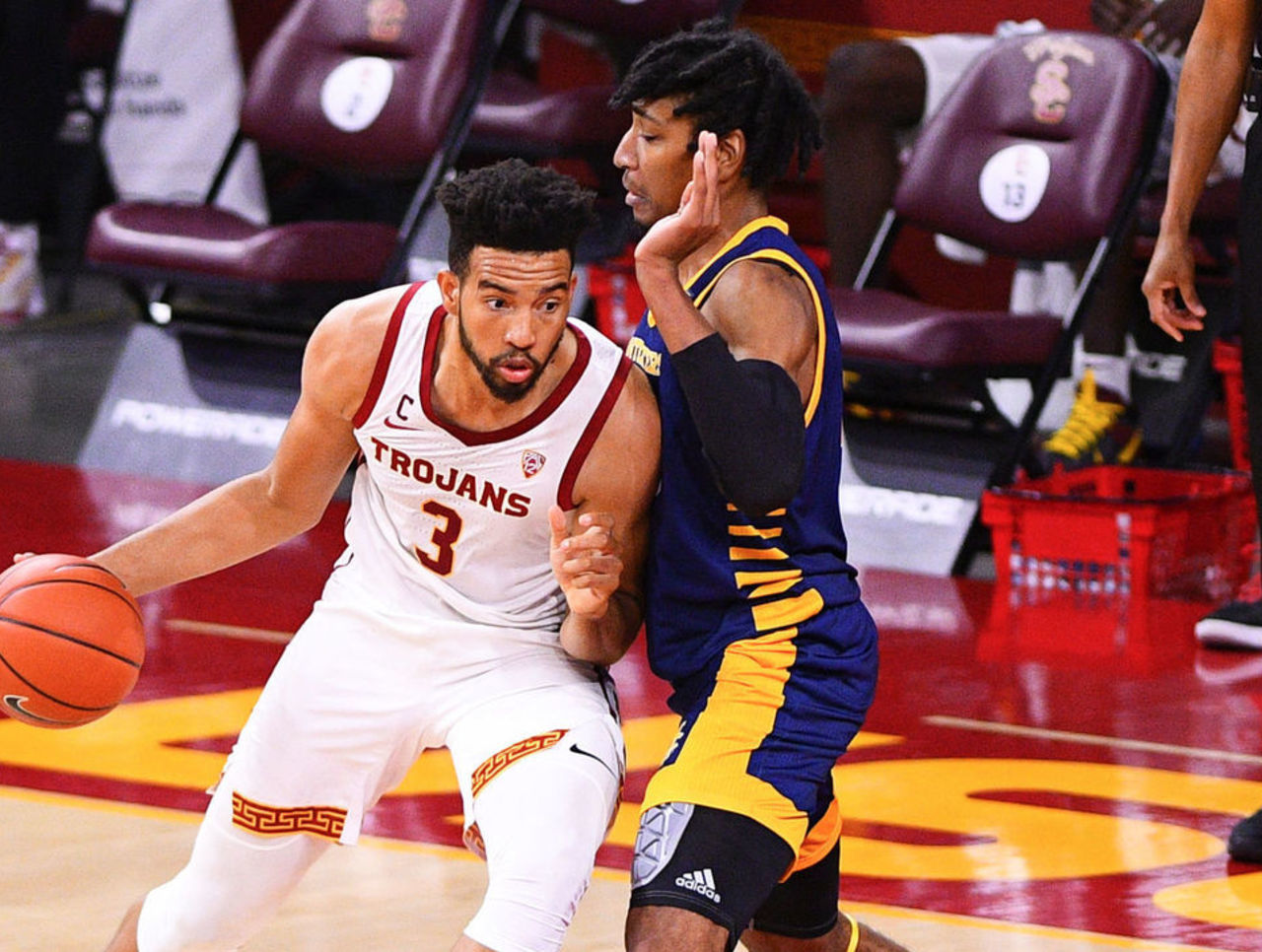 USC (12) – 12-0
The Trojans are off this week, but because they scheduled it that way. They were supposed to play Oklahoma State but now they won't play until the end of December. It looks like a three-team race in the PAC 12 with Arizona and UCLA, but USC has the talent to beat either of those teams on any given night.
Michigan State (10) – 9-2
Michigan State looks like a completely different team since the loss to Baylor. Conference play has already started for the B1G and the Spartans find themselves at the top of the standings so far. They have two more non-conference games before resuming B1G play.
Ohio State (11) – 8-2
Unfortunately, Ohio State is on pause right now because of Covid protocols. They were supposed to play Kentucky but didn't even make the trip. What should have been a terrific matchup between EJ Liddell and Oscar Tshiebwe turned into a blowout win for Kentucky over UNC. We can only hope these guys stay healthy and come back soon.
Alabama (7) – 9-2
The Crimson Tide were flying high after victories over Gonzaga and Houston only to come hurtling back to earth against a Memphis team that looked like a decent basketball team. For how talented this team is we probably shouldn't be worried, but Nate Oats needs Jaden Shackleford to be more consistent in order to take this team where they want to go. They have one more game against Davidson before SEC play starts.
Auburn (13) – 10-1
Tiger fans may think I'm crazy for ranking the Crimson Tide above them after a loss but hear me out. Walker Kessler looked the part of the top recruit he was when he committed to UNC against Saint Louis. After being down by 13 at one point in the second half, Kessler basically dragged them back into it.
Seton Hall (14) – 9-1
Since Seton Hall was paused for Covid protocols, the Big East has made it known that they were not joking about making teams forfeit if they couldn't play because of Covid reasons. That puts Seton Hall in an 0-1 hole in the Big East with cancellations potentially growing. Their next game is scheduled for the 23rd, so let's hope they can get back on the court.
Houston (15) – 10-2
If the heartbreaking loss to Alabama affected the Cougars at all, they sure have been hiding it well. They took care of business on Saturday in the Hoop Hype XL College Basketball Showcase. A balanced attack is what got them the W as this Houston team looks poised to build off last year's Final Four run.
Texas (17) – 8-2
The Longhorns may finally be coming together after all. This team is way too talented to let the loss to Seton Hall two weeks ago ruin their season but give Chris Beard credit when he's earned it. The Big 12 has some strength at the top so there will be plenty of opportunities to build their team sheet. They have two more games left before beginning that journey, however, but they should be able to get to conference play unscathed from here.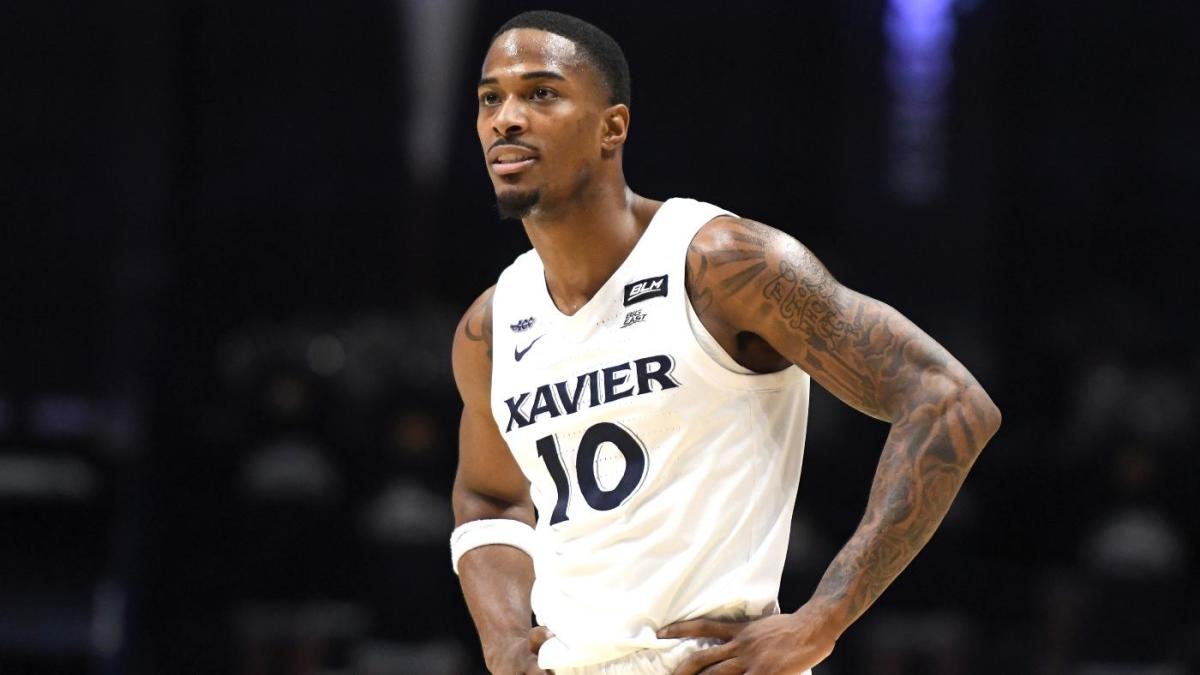 Xavier (NR) – 11-1
Xavier is the newest member of the Top 20 this week, with a good win over Marquette to begin Big East play last week. Next up on the slate is a Villanova team looking to right the ship so the Musketeers will have their work cut out for them. The conference is deep, though, so even if they slip up against Nova, they will have plenty of opportunities to make a statement.
Tennessee (18) – 8-2
One hour before tip-off at Bridgestone Arena in Nashville, Tennessee was informed their rivalry game against Memphis was canceled. This game is always a battle, but Memphis was said to have Covid issues. The Volunteers have a tall task in front of with the Arizona Wildcats coming to town as the hottest team in the country.
LSU (19) – 11-0
The last undefeated SEC team is none other than Will Wade's Tigers. LSU still hasn't played any goliaths, of course, but if all goes well against Lipscomb on Wednesday then they'll enter conference play undefeated. That is when the real tests start, with Auburn and Kentucky right out of the gate. If they can get through those two games unscathed then they should rocket up the rankings.
Kentucky (20) – 8-2
UNC may not be the strongest they have ever been, but Kentucky went out and made a statement after blowing out the Tarheels. It's not the resume booster that Ohio State would have been, but if this Sahvir Wheeler shows up night in and night out then this team is going to get better quickly. He had 26 points and 8 assists against UNC. The annual rivalry game against Louisville has been canceled because of Covid and as of writing this no replacement game has been scheduled. If there is no replacement game, this team's non-conference slate is over.
Teams that Dropped Out: Villanova (16)
Three Games to Watch This week:
(17) Xavier @ Villanova – Tuesday 12/21 @ 7 PM EST
Xavier's first real test since losing to Iowa State comes at the Palestra on Tuesday. Villanova needs a signature win in the worst possible way, so this game should be a slugfest.
(4) Arizona @ (19) Tennessee – Wednesday 12/22 @ 7 PM EST
Tommy Lloyd gets another shot at solidifying his coach of the year award in by going into Rocky Top. Tennessee is tough defensively, so points will be hard to come by for the Wildcats.
Virginia Tech @ (2) Duke – Wednesday 12/22 @ 9 PM EST
ACC play opens with a bang with these two teams squaring off. Virginia Tech is probably still a year or two away from being a force in the ACC but Mike Young has this program moving in the right direction.